Seattle-based doom/sludge trio DEATHCAVE will return to the stage this Winter for a two-week run of live dates beginning December 2nd in Seattle, Washington and concluding December 15th in Sacramento, California. Support will be provided by labelmates Heiress, as well as Worship, Duhkha and Ugly on select shows. See all confirmed dates below.
DEATHCAVE:
12/02/2021 Bar House – Seattle, WA w/ Heiress
12/03/2021 Kenton Club – Portland, OR w/ Heiress
12/04/2021 Elbo Room Jack London – Oakland, CA w/ Heiress, Worship
12/05/2021 The Blue Lagoon – Santa Cruz, CA w/ Heiress, Worship
12/06/2021 Programme Skate Shop – Fullerton, CA w/ Heiress, Duhkha
12/07/2021 Que Sara – Long Beach, CA w/ Heiress, Duhkha
12/08/2021 Til-Two Club – San Diego, CA w/ Heiress, Duhkha
12/09/2021 Disco Inferno – Phoenix, AZ
12/10/2021 Moonlight Lounge – Albuquerque, NM w/ Forebode, Ugly
12/11/2021 Triple Nickel – Colorado Springs, CO w/ Forebode, Ugly
12/12/2021 The DLC – Salt Lake City, UT
12/14/2021 Bottom Of The Hill – San Francisco, CA
12/15/2021 Cafe Colonial – Sacramento, CA
Named after the Apache Death Cave in Arizona, DEATHCAVE was forged in 2018 and hit the ground running as its three members РFreiburger (Throne Of Bone, Brain Scraper), Benny Koslosky (Swampyheavy), and Tony Mu̱oz (Razorhoof, Worship) Рare longtime veterans of the underground touring circuit.
The band released their critically lauded Smoking Mountain full-length last year. A devouring fusion of thrash, psychedelic, stoner, and doom elements with lyrics based on personal stories reinterpreted in the realm of mythological tales, DEATHCAVE's Smoking Mountain revolves around the concept of inevitable death and decay of not only humans, but nature as well.
Smoking Mountain was recorded by Ben Verellen (Harkonen, Helms Alee) at The Unknown in Anacortes, Washington, mixed by Verellen at Verellen Amplifiers and mastered by Brad Boatright (Integrity, Full Of Hell, Gatecreeper, High Command) at Audioseige. The thundering five-track offering, which includes guest vocals by Andrea Vidal (Holy Grove), Dave Verellen (Botch, Narrows), and Neil McAdams (Black Breath), as well as a track dedicated to late Black Breath bassist Elijah Nelson, and is available digitally and on limited edition vinyl.
Stream Smoking Mountain via the DEATHCAVE Bandcamp page at THIS LOCATION.
DEATHCAVE is putting the finishing touches on their followup to Smoking Mountain with details to be unveiled in the weeks to come.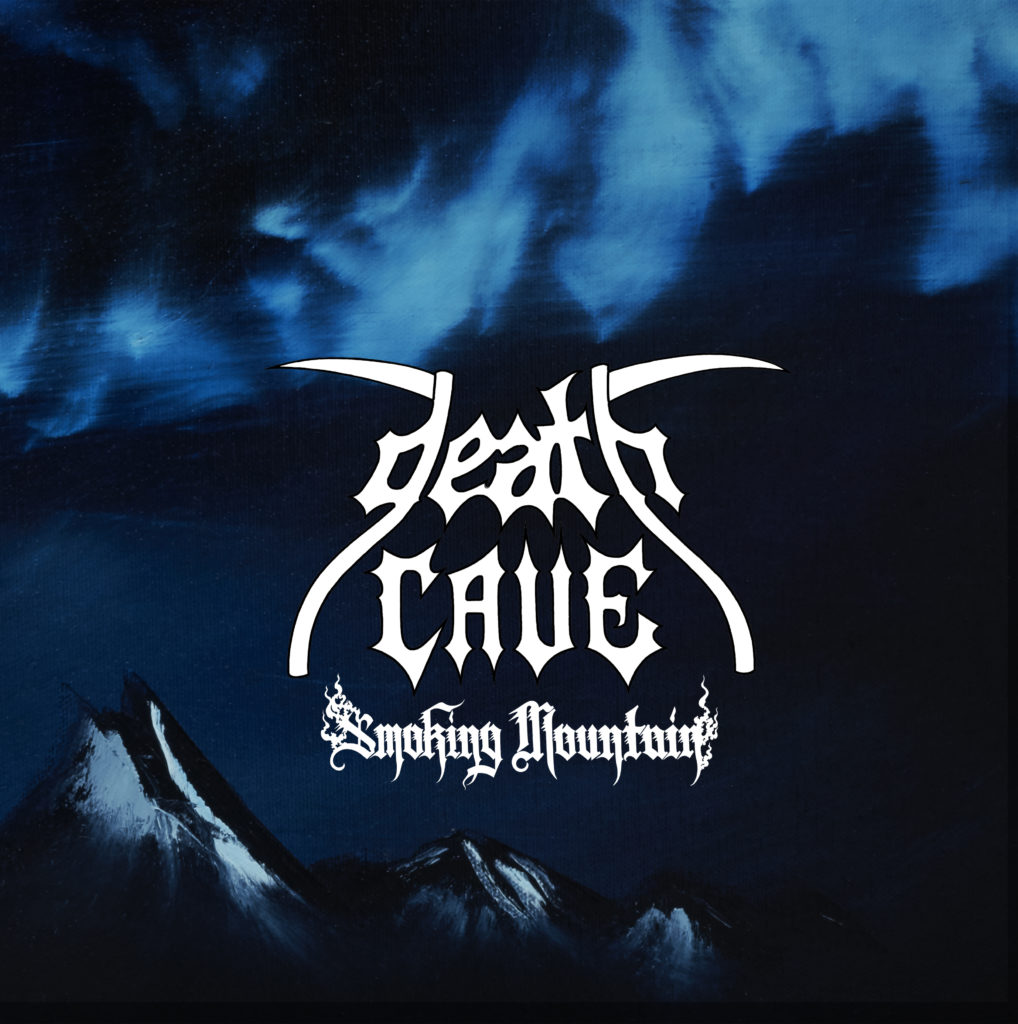 http://deathcave.bandcamp.com
http://www.facebook.com/deathCAVE206/
http://www.instagram.com/deathcave
http://www.satanikroyaltyrecords.com
http://www.facebook.com/satanikroyaltyrecords
http://www.twitter.com/recordssatanik
http://www.instagram.com/satanikroyaltyrecords