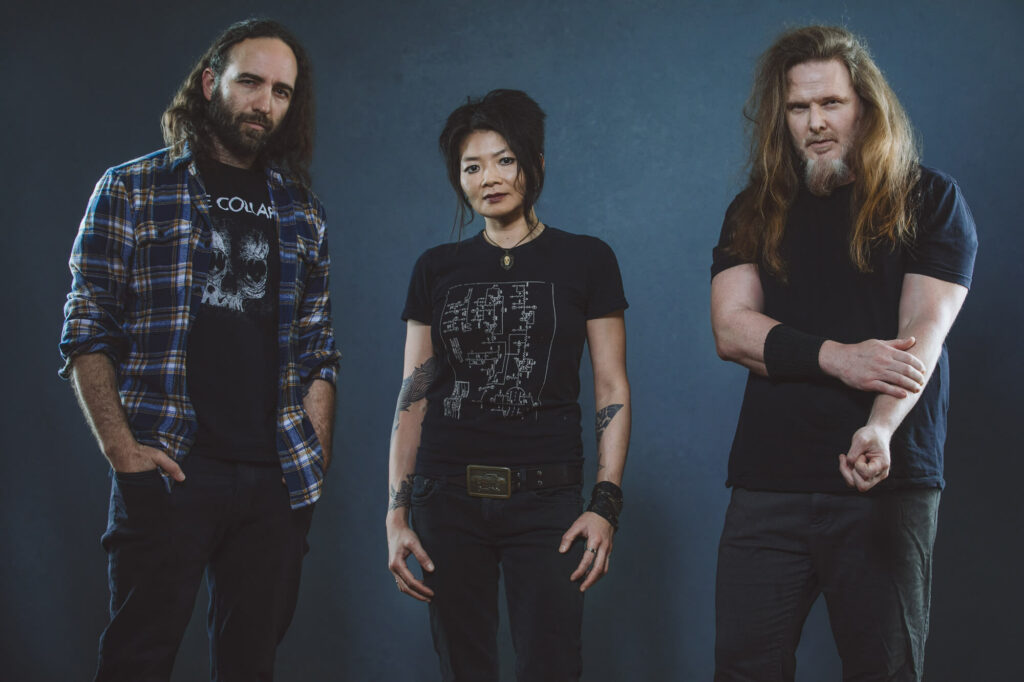 photo by Secret Playground Photography
Atlanta, Georgia's DEAD REGISTER will begin their most extensive tour in several years tomorrow. The band's new venture launches out of Chattanooga this Tuesday, August 22nd, and rolls westward to the Pacific Northwest up into Canada before flipping around and touring back down into the Southwest and back Eastward, ending the tour in their hometown on September 22nd. See all confirmed dates below and find tickets and event pages HERE. Watch for further live developments to post over the months ahead.
DEAD REGISTER sees pianist Avril Che and bassist/vocalist M. Chvasta joined by new drummer Greg Meisenberg (A Fucking Elephant, Maid Myriad), delivering genre-bending doomgaze for those who crave dark, tortured intimacy administered through gut-pulverizing sonic heft. The band released their second LP, Alive, through Seeing Red Records last year, the album recorded by the members of the band, mixed/mastered by Dan Dixon, and completed with artwork by the late Stephen Kasner. The band supported the album with multiple tours and is currently working on the follow-up album for release next year.
DEAD REGISTER West Coast 2023 Tour:
8/22/2023 JJ's Bohemia – Chattanooga, TN
8/23/2023 Hi Tone – Memphis, TN
8/24/2023 Bottleneck – Lawrence, KS
8/25/2023 Whittier Bar – Tulsa, OK
8/26/2023 Kirby's Beer Store – Wichita, KS
8/27/2023 The Crypt – Denver, CO
8/28/2023 Vultures – Colorado Springs, CO
8/31/2023 The DLC at Quarters Arcade Bar – Salt Lake City, UT
9/01/2023 Ghosthaus – Boise, ID
9/02/2023 The Big Dipper – Spokane, WA
9/03/2023 Substation – Seattle, WA
9/04/2023 LanaLou's Restaurant – Vancouver, BC
9/05/2023 The High Water Mark – Portland, OR
9/06/2023 John Henry's – Eugene, OR
9/07/2023 Siren's Song Tavern – Eureka, CA
9/08/2023 Cafe Colonial – Sacramento, CA
9/09/2023 Golden Bull – Oakland, CA
9/10/2023 The Redwood Bar & Grill – Los Angeles, CA
9/11/2023 Til-Two Club – San Diego, CA
9/12/2023 The Griffin – Las Vegas, NV
9/13/2023 Yucca Tap Room – Tempe, AZ
9/14/2023 Tumbleroot Brewery – Santa Fe, NM
9/16/2023 The Mix – San Antonio, TX
9/17/2023 The Lost Well – Austin, TX
9/18/2023 Reno's Chop Shop – Dallas, TX
9/19/2023 Smoke & Barrel – Fayetteville, AR
9/20/2023 Whitewater Tavern – Little Rock, AR
9/22/2023 Boggs Social & Supply – Atlanta, GA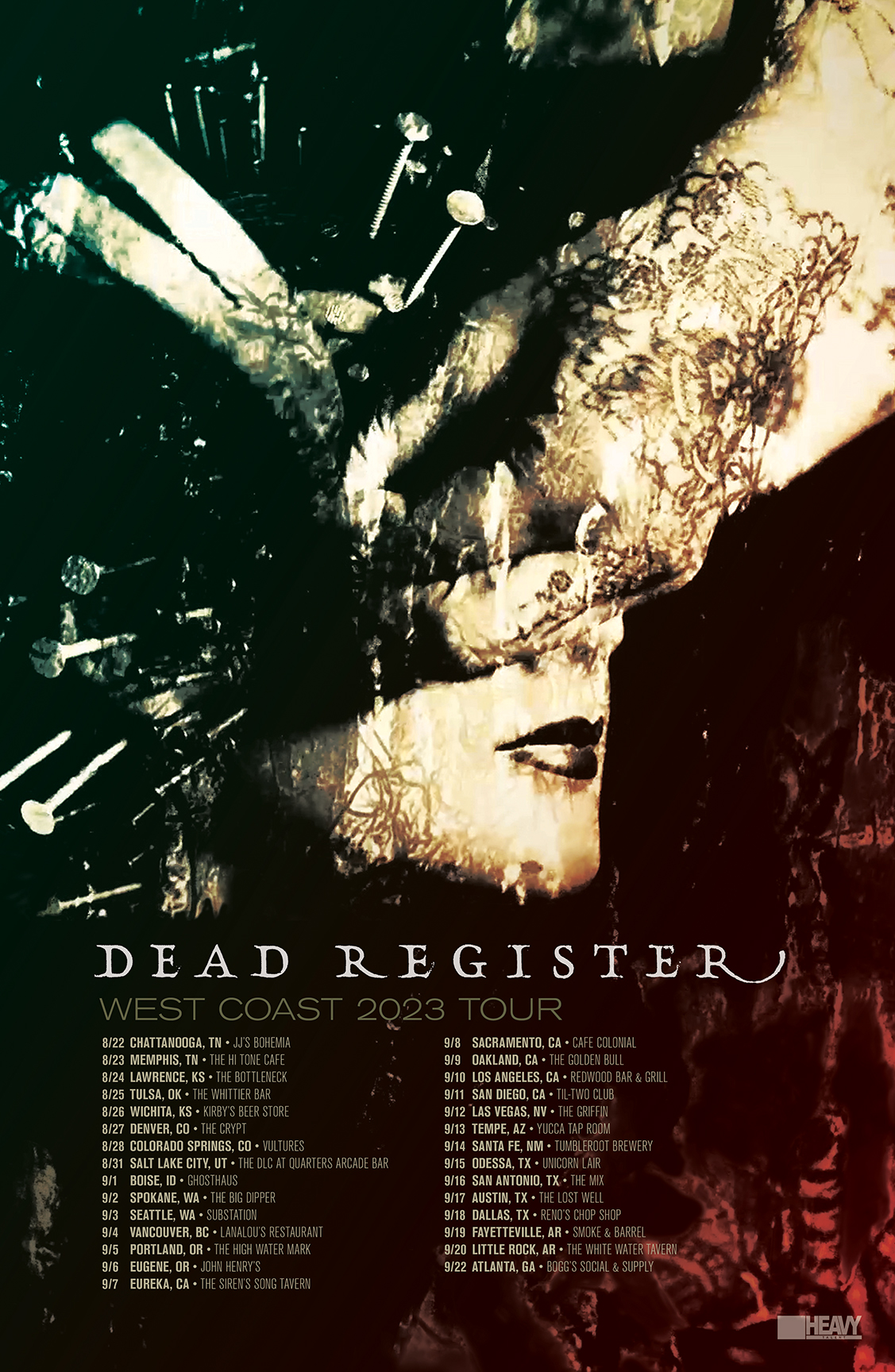 https://www.deadregister.com
https://deadregister.bandcamp.com
https://www.youtube.com/deadregister
https://www.facebook.com/deadregister
https://www.instagram.com/dead_register
https://twitter.com/deadregister