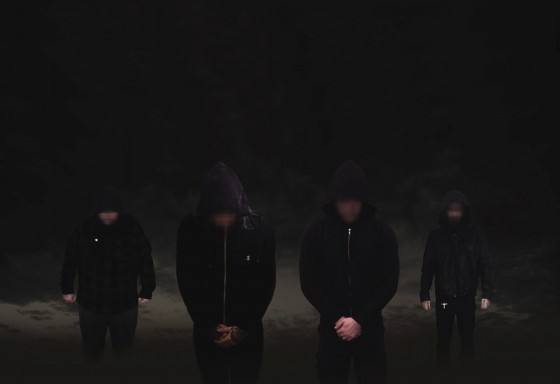 Just days before Olympia, Washington-based 20 Buck Spin sets mysterious metal legion, DEAD IN THE MANGER's, Cessation LP loose upon the public, investigative metal webzine, Steel For Brains, has hosted an exclusive stream of the entire torrential album.
The follow-up to the anonymous act's malicious Transience EP, released approximately a year ago, DEAD IN THE MANGER's ominous objective is made all the more evident on their debut full-length endeavor, Cessation. The album surely unleashes the expected searing and blast-driven grind/black metal alloy as its predecessor, yet also explores much more spacious and trance-inducing textures, opening portals to new realms of their insidious dimension through six unnamed movements. Once again, the identity of the members and the origin of the outfit remain anonymous to allow their belittling delivery to be the focal point of their auditory rapture. Digging into the band's collective dead heart for insight into Cessation, Steel For Brains has interrogated the band alongside an exclusive early listen to the entire album, issuing, "Cessation is defined as the process of ending. If that journey into the terminal blackness of our end ever needed a soundtrack, DEAD IN THE MANGER just greased the rails."
Explore DEAD IN THE MANGER's entire Cessation at Steel For Brains through THIS PORTAL.
The band's Handshake Inc.-directed video for "II" was recently premiered via Decibel at THIS LOCATION.
20 Buck Spin will officially release Cessation this Tuesday, February 3rd, on 12″ vinyl and through all prime digital outlets. Orders for the LP and shirt packages can be placed HERE and the digital HERE.
Whether grinding forth in a cascade of blinding black metal violence or cloaked in despondent post-rock gloom, Cessation leaves no space for hope, compelling the paradoxical embrace of suffering, the album shrouded in appropriately bleak artwork courtesy of Misanthropic Art (Secrets Of The Moon, Hooded Menace, Attic). The machinery of plutocratic slavery, churning and grinding the spirit of life until little remains but the last gasp of a doomed humanity, a cessation of the primal light in an absurdist nightmare. Noisey/Vice issued in part of the album in an early track premiere, "it's even better than their first EP. Smoldering black metal, gloomy post-rock, and flourishes of technical, melodic death congeal into something diabolically unique. These dudes know what they're doing." Metal Insider reviewed the record, praising, "DEAD IN THE MANAGER are a band on a mission, not unlike an army marching to war, knowing they will try like hell to take everyone down with them when they go. Yet, no matter how fast and pissed this album gets there are still those ever-prevailing elements of somber isolation and dread. Needless to say that Cessation is an album not recommended for those of weak constitution. It's the type of album that would chew you up and spit you out if you let it, like an owl depositing the remains of its kill in unwanted little piles." With a 4/5 rating, Skulls 'N Bones' review included, "it's obvious that DEAD IN THE MANGER put a lot more thought into the composition and arrangement of their music than just brutality and aggression," and Meat Mead Metal's rave critique offers, "DEAD IN THE MANGER are well on their way to establishing themselves as one of the most vicious, hopeless (philosophically, that is) bands in the extreme metal arena. They don't give a damn what they throw into their poisonous stew, as long as it maims and continues to give off a sense that everything they know is horrible and eventually going to destroy."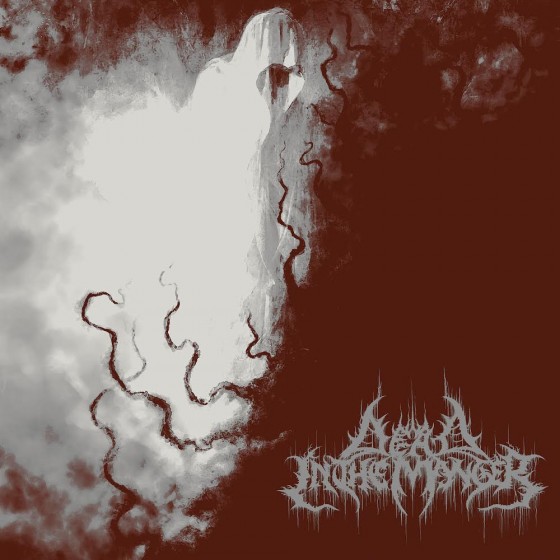 http://deadinthemanger.com
http://www.20buckspin.com
http://www.facebook.com/20buckspin
http://twitter.com/20buckspinlabel