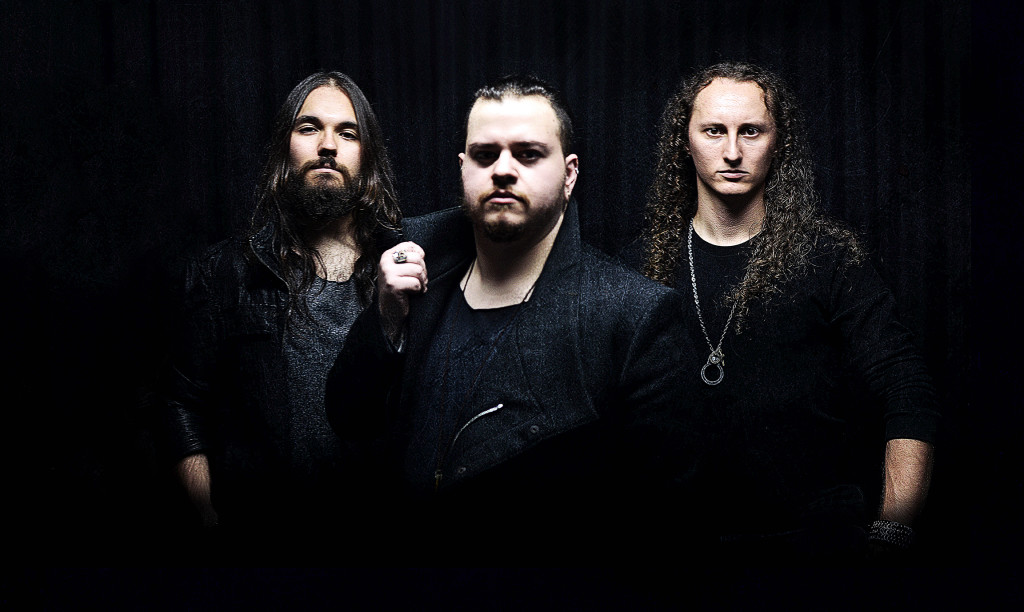 [photo by Tiago Schmidt]
As Brazilian progressive rock/metal act DAYDREAM XI prepares for their Sensory Records debut with the release of their second album, The Circus Of The Tattered And Torn, a new single from the record is unveiled. Metal Underground is now streaming the album's "A Cup Of Agony," ahead of the album's release and the band's US live debut at ProgPower USA in two weeks.
Issues DAYDREAM XI's Tiago Masseti with the "A Cup Of Agony" premiere, "We are very excited that our first live appearance in the US will be at ProgPower USA. The festival's audience and crew have been supporting us since we released our first album and it couldn't be more appropriate to bring this new material to them first hand.
In the song 'A Cup Of Agony' we join the Stuntman, one of the attractions of the Circus, as he reflects about the concept of pain. He draws a parallel between physical and psychological pain and how either affects us and get us addicted.
Doing his stunts, he deals with physical pain on a daily basis, turning it into entertainment. And as a performer and someone who takes such an aggressive element of human life and turns it into art he deals with a great deal of psychological pain.
And he drinks from this cup, feeding his pain in the quest for attention and recognition. And he nurtures it, endlessly."
Metal Underground states, "This high-octane mixture of full force metal with power and prog sounds is highly recommended for fans of Dream Theater, Symphony X, and Pain Of Salvation."
Hear DAYDREAM XI's "A Cup Of Agony" through Metal Underground at THIS LOCATION.
The Circus Of The Tattered And Torn will be released on six-panel digipak CD with a twenty-eight page booklet and digital formats on September 22nd through Sensory Records; fans of Dream Theater, Symphony X, and Pain Of Salvation should tune in.
Stream the tracks "Trust-Forged Knife" and "Painted Smile" and find preorders for the CD and standard digital version are available HERE, and the CD and 24-bit hi-res version available HERE.
Two weeks prior to the release of The Circus Of The Tattered And Torn, DAYDREAM XI will make their US live debut, taking part in the third night of the annual ProgPower USA in Atlanta, Georgia on September 8th, sharing the weekend's stage with the likes of Katatonia, Amaranthe, Pain, Mike Portnoy, Between The Buried And Me, Haken, Metal Church, Orphaned Land, and many others. Additional tour dates are to be expected.
DAYDREAM XI Live:
9/08/2017 Center Stage – Atlanta, GA @ ProgPower USA [info]
On their second album, The Circus Of The Tattered And Torn, DAYDREAM XI embraces the progressive side of their music in a dark concept album. The concept is a metaphor to express that we are drawn to each other more by our weaknesses and our flaws than our strengths and virtues. It's portrayed through a journey, where Phillip, the Circus master, takes his new apprentice, Circe, across the various acts of this Circus. Each song represents a feeling or aspect of human life, channeled by the storyline of each character. With eleven epic new songs, The Circus Of The Tattered And Torn was recorded at an array of studios across Brazil and the US with the band's Tiago Masseti handling final production. The record was mastered by Jens Bogren (Opeth, Haken), and completed with artwork by Kikyz1313 and Mateus Conter.
http://www.daydreamxi.com
https://www.facebook.com/DaydreamXI
http://instagram.com/daydream.xi
http://twitter.com/daydreamxi
http://www.lasersedgegroup.com
http://www.facebook.com/TheLasersEdge
http://www.twitter.com/thelasersedge