[photo by The Full Tilt]
Baltimore-based progressive/experimental duo DARSOMBRA has posted a new visual accompaniment to their spacious fifth album, Transmission. The LP was released independently by the band in early August as they began their massive two-month-long North American tour supporting the record.
Transmission consists of one continuous track delivering more than forty-one minutes of DARSOMBRA's sprawling, mind-expanding, musical exploration. Ranging from relentless, charged, and cinematic, to ephemeral, transcendent, and delicate, the song embraces its many qualities as it wraps itself into a thematic, uncompromising saga with a million different interpretations available to the listener. It is a unique experience as a piece of recorded sound, and an unforgettable spectacle to see live. Each format of the album bears slightly different artwork and design elements than the others.
In support of the album, DARSOMBRA kicked off their tour on July 31st, playing through the Northeastern US and New England, then across all of Canada. Following several days off, the band begins the second half of the massive tour tonight in Olympia, after which they'll traverse through the Midwestern states on their way back to their hometown where the tour concludes at Baltimore's annual Mushroom City Art Festival gathering.
With the second full month of tour kicking off this evening, the band announces to their fans, "We made it across Canada and had a beautiful time! Every show was memorable, and every day off well-earned. It was great to connect with our neighbors up north again. And so, we return to the US, to share Transmission with our home country as we wind our way back through the north. . . come on out and let us play for you!"
See DARSOMBRA's extensive new visuals for Transmission which includes moments of the tour and more at THIS LOCATION.
Transmission is out now on LP, CD, cassette, and digital download directly through DARSOMBRA. Find a wide array of options at the band's webshop HERE and Bandcamp where the entire album is streaming HERE.
Watch for DARSOMBRA to perform some of their infamous pop-up roadside shows in the coming weeks as they traverse through the Badlands and more. Details will be posted in the days ahead via the band's social media outlets and more.
DARSOMBRA Tour Dates:
9/04/2019 Cryptatropa – Olympia, WA
9/05/2019 Lofi – Seattle, WA
9/06/2019 The Space Concert Club – Salem, OR
9/07/2019 High Water Mark – Portland, OR
9/10/2019 Olympia – Boise, ID
9/12/2019 Filling Station – Bozeman, MT
9/13/2019 Kirks' Grocery – Billings, MT
9/14/2019 Cave Collective – Rapid City, SD
9/18/2019 Total Drag – Sioux Falls, SD
9/19/2019 Kitty Cat Club – Minneapolis, MN
9/20/2019 Blush – Duluth, MN
9/21/2019 The Crib – Marquette, MI
9/23/2019 Cactus Club – Milwaukee, WI
9/25/2019 Rozz-Tox – Rock Island, IL
9/26/2019 Trailside Event Center – Peoria, IL
9/27/2019 Charm School – Chicago, IL
9/28/2019 Trumbullplex – Detroit, MI
9/29/2019 3577 Studios – Pittsburgh, PA
10/05/2019 Mushroom City Art Festival @ Gwynns Falls Leakin Park – Baltimore, MD
Since forming in 2006, DARSOMBRA has released an extensive catalog of albums and smaller releases through a vast network of underground labels including At A Loss, Public Guilt, Exile On Mainstream, Translation Loss, and Noise Bombing, Transmission is being funded and released independently by the band. Uniting Brian Daniloski on guitar, vocals, and effects, and Ann Everton on synthesizer, vocals, gong, and visuals, DARSOMBRA is a transcendental and emotive experience. Live, they create a symbiotic audio-video involvement that creates a temporary reality, woven by sight, sound, and movement. These psychedelic and transcendental characteristics are transferred to record as closely as possible.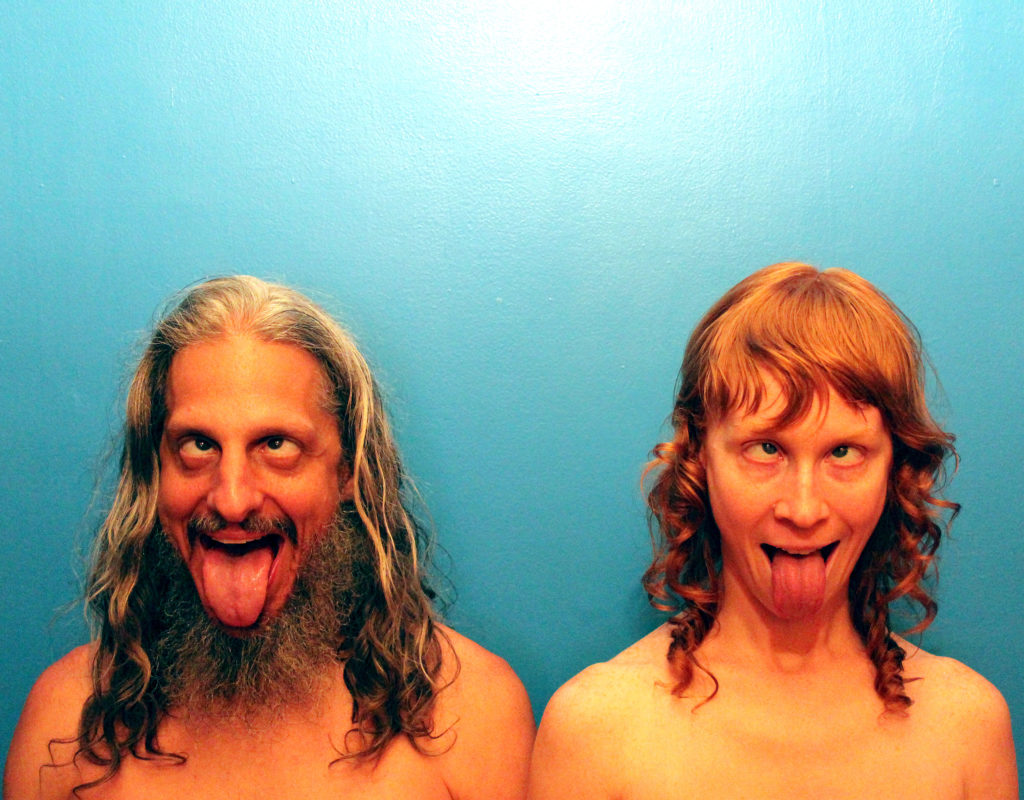 https://www.darsombra.com
https://darsombra.bandcamp.com
https://www.facebook.com/darsombra
https://www.youtube.com/darsombra
https://www.instagram.com/darsombra