Psychedelic doom/death duo DARK CASTLE is pleased to announce a limited vinyl repress of their entire discography available via guitarist/vocalist Stevie Floyd's own Devout Records.
The repress includes the return of the long out-of-print Spirited Migration and Surrender To All Life Beyond Form LPs. Also available for the first time on vinyl is their Flight Of Pegasus EP combined on one record with the never-before-released Guardian Of The Fire EP recorded in 2008. All records include art by Floyd printed with an offset press.
These releases can also be found in a limited handmade box set discography entitled Presence which includes all the previously mentioned vinyl, plus a fourth record of demos and live material exclusive to the set. This gorgeous wooden box set is handmade, hand numbered, screen printed, stained, shellacked, and limited to 300.
For orders, visit the DARK CASTLE Bandcamp page at THIS LOCATION.
DARK CASTLE was forged in 2005 in St, Augustine, Florida by Stevie Floyd (guitars, vocals) and Rob Shaffer (drums, synth, vocals). The duo released an inspired, handmade demo in 2006 which paved the way for their debut EP, Flight Of Pegasus, self-released the following year. By 2009, At A Loss Recordings issued DARK CASTLE's debut full-length Spirited Migration. The record received instant media attention with Consequence Of Sound gushing," Thick, chunky guitars from guitarist Stevie Floyd and boisterous drumming from Rob Shaffer all set against a torrential mid-tempo death march paint this war-torn world with vivid streaks of black and white. DARK CASTLE aims for the jugular without wasting any time and seriously puts your eardrums to the grounds of these long-forgotten and destroyed cities. The music stretches beyond its limited capacity and delves into something quasi-epic, complete with banshee-like wailing to top off its battle cries."
The pair toured incessantly throughout the US and Europe before releasing their sophomore full length, Surrender To All Life Beyond Form, through Profound Lore and Brutal Panda in 2011. The Obelisk hailed, "one of the most exciting releases of 2011," noting, "Surrender To All Life Beyond Form demonstrates dense atmospherics and a leap in creative expanse from their last offering," while Metal Bandcamp championed the band's, "dense and atmospheric take on doom," adding, "there's also industrial elements, drone metal and unorthodox scales – all covered in a thick layer of crud and fuzz."
More touring ensued before the band went on a hiatus to focus on other musical projects and family life. Having relocated to Portland, Oregon, DARK CASTLE became active again 2017 playing shows along the West Coast as well as various festivals throughout the US. They also recorded their first new song in eight years, "Withdraw Yourself," for the Adult Swim's Metal Swim 2 compilation (check it out HERE).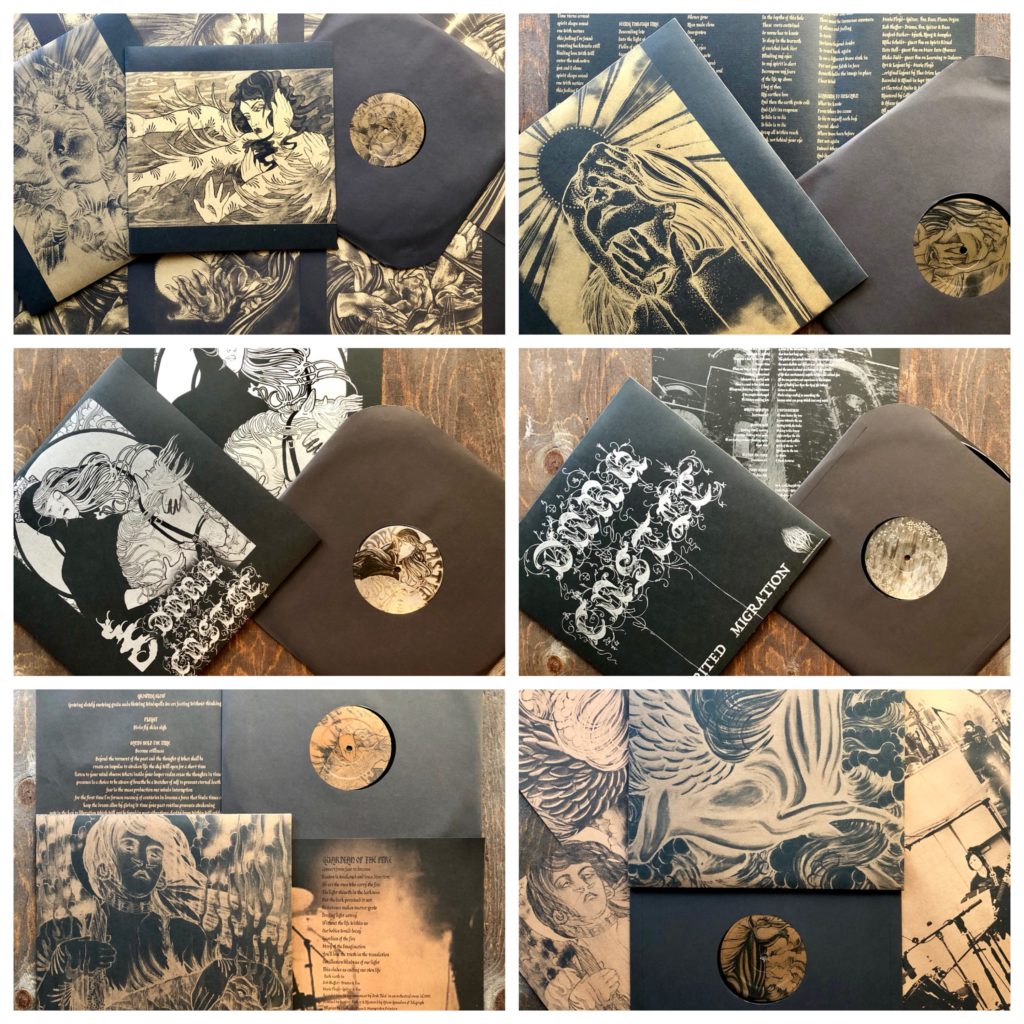 http://www.facebook.com/darkcastlemetal
http://www.darkcastlemetal.bandcamp.com
http://www.devoutrcrds.bandcamp.com