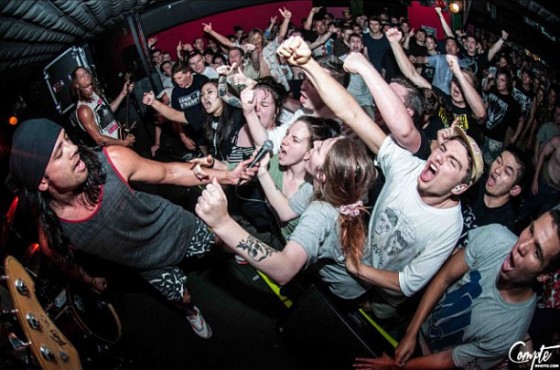 Closed Casket Activities confirms the pending release of a furious new 7″ from Portland, Maine-based hardcore henchmen, CRUEL HAND.
Influenced by the likes of the Melvins, Entombed, Smashing Pumpkins and Biohazard, CRUEL HAND is about CRUEL HAND and there are no boundaries. The band's style puts them in a league of their own. Following an LP on 6131 Records and two subsequent LPs on Bridge 9, the upcoming Born Into Debt, We All Owe A Death 7″ bears two high octane anthems and a cover to hold fans over until their next full-length is released.
CRUEL HAND shot an official video for one of the brutal tracks from the EP, "3s," featuring both high-def performance footage of the band cut-up with film from an unsettling nocturnal carrion-collecting trip in the vast Maine wilderness, which Metal Injection has hosted for public viewing this week
Watch the "3s" video now at Metal Injection RIGHT HERE.
The Born Into Debt, We All Owe A Death 7″ is available for preorders HERE.
CRUEL HAND is currently on the road with Title Fight and Balance and Composure; view the remaining tour dates HERE and watch for more news in the coming weeks.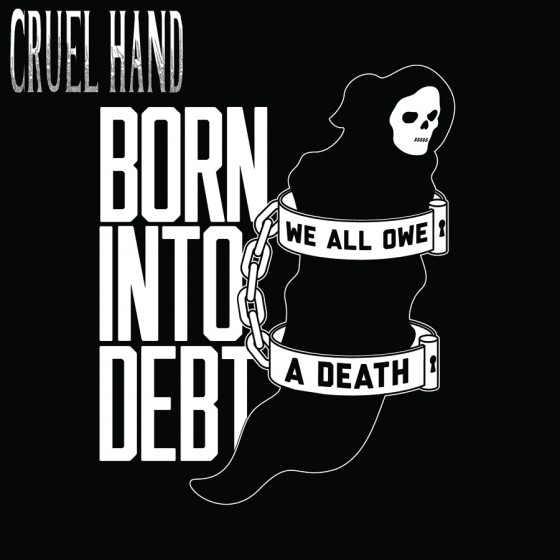 https://www.facebook.com/Cruelhand
http://www.cruelhand.com
http://www.closedcasketactivities.com
http://www.facebook.com/closedcasketactivities
http://twitter.com/closedcasketact