photo by Necroblanca Photography
As UK-based violent death metal contingent CRUCIAMENTUM prepares to unveil their decimating second LP, Obsidian Refractions, through Profound Lore Records in November, the new single "Scorn Manifestation" is now streaming everywhere.
CRUCIAMENTUM's Obsidian Refractions comes eight years after their debut LP Charnel Passages – one of the most anticipated death metal debuts of current death metal cannon. Now more commanding than ever with a formidable new lineup, Obsidian Refractions sees CRUCIAMENTUM deliver their most advanced, demanding, and overpowering work yet.
Taking everything in the band's death metal paradigm to the next sonic measure beyond anything the band has previously released, Obsidian Refractions combines the very essence and aesthetic of ancient cult death metal while encapsulating the dynamic, complex, next-level affectations relevant in today's death metal landscape. The darkness and resonating unequivocal uncompromising evil and magnitude surrounding the record also builds upon the CRUCIAMENTUM aura of dark death metal majesty, combined with the progressive, savage, and complex yet aggressive substance of the album. Through the unrelenting and ever tectonic-shifting riff assault, Obsidian Refractions is a modern death metal monument unparalleled.
Obsidian Refractions was mixed by Greg Chandler (Esoteric) at Priory Recording Studios, mastered by D. Lowndes at Resonance Sound Studio, and features artwork by David Glomba. The new visualizer video for "Scorn Manifestation" was created by Chariot Of Black Moth.
CRUCIAMENTUM's new Obsidian Refractions single, "Scorn Manifestation," is now playing everywhere including YouTube HERE and Bandcamp HERE.
 Obsidian Refractions will be released through Profound Lore Records on LP, CD, CS, and digital formats on November 24th. Find preorders, merch and digital presaves, including prior single "Abhorrence Evangelium," HERE.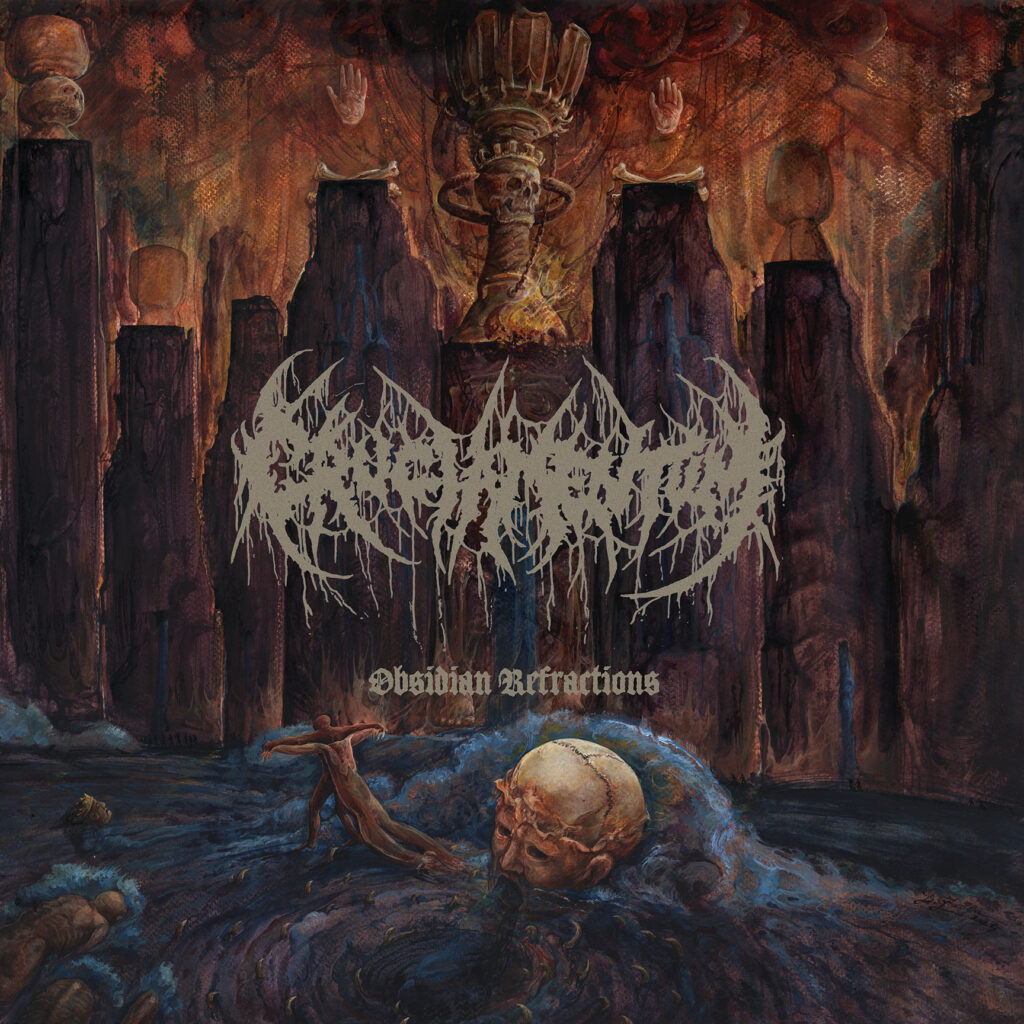 https://cruciamentum.bandcamp.com
https://www.facebook.com/cruciamentum
https://www.instagram.com/cruciamentumofficial
https://cruciamentumusa.bigcartel.com
https://profoundlorerecords.com
https://www.profoundlorerecords.bandcamp.com
https://www.instagram.com/profoundlorerecords
https://twitter.com/profound_lore
https://www.facebook.com/profoundlorerecords