New Orleans, Louisiana's favorite sludge metal goliaths CROWBAR today unveil a Zero And Below "making of" video clip.
Produced, mixed, and mastered by Duane Simoneaux at OCD Recording And Production in Metairie, Louisiana, Zero And Below was released via MNRK Heavy earlier this month to critical acclaim. Reverently old-school, counterbalanced by a resonant melodicism that's stunningly mature, the record is the most unforgivably doom-driven CROWBAR record since their 1998 landmark effort, Odd Fellows Rest.
Watch CROWBAR riff lord and vocalist Kirk Windstein reflect on the creation of Zero And Below in this mini clip HERE. 
The moment you hear it, you know it's CROWBAR. Led by Windstein, with guitarist Matt Brunson, bassist Shane Wesley, and drummer Tommy Buckley, songs like "Chemical Godz," "It's Always Worth The Gain," and "Bleeding From Every Hole," are unapologetic emotional outpourings, with a bare-knuckle resolve alongside its soul-searching vulnerability, reliably delivered with crushing heaviness. A genuine band's band, with a wide-ranging influence across multiple genres, CROWBAR "helped draw up the sludge metal blueprints" (Kerrang!).
Zero And Below is available on CD, LP, cassette, and digitally. Preview and purchase the record at THIS LOCATION.
View the band's previously-released video for "Chemical Godz" HERE and "Bleeding From Every Hole" HERE.
CROWBAR is in the midst of a US with Sepultura and Sacred Reich. Initially scheduled as a 2020 run, the journey commenced on March 4th, in Sacramento, California and runs through April 9th in Berkeley, California. Additional support is provided by Art Of Shock. See all remaining dates below.
CROWBAR w/ Sepultura, Sacred Reich, Art Of Shock [remaining dates]:
3/31/2022 Diamond Ballroom – Oklahoma City, OK
4/01/2022 Warehouse Live – Houston, TX
4/02/2022 GMBG – Dallas, TX
4/03/2022 Rockhouse – El Paso, TX
4/05/2022 The Nile Theater – Phoenix, AZ
4/06/2022 House Of Blues – San Diego, CA
4/08/2022 Belasco Theater – Los Angeles, CA
4/09/2022 UC Theatre – Berkeley, CA
"…as dark and heavy as a midnight avalanche."  – Decibel Magazine
"It's slow (but not too slow) and dark and heavy as the swamps are deep. Their music makes you feel like you're trudging in the marshlands around Lake Martin in the middle of the night while being slowly pursued by some deviously hungry gators." – Metal Injection
"Heavy times demand heavy music. CROWBAR continues to be among the heaviest ever." – Blabbermouth
"CROWBAR's latest continues their current run of quality, the proud NOLA natives further exploring their internal and external demons through the heaviest heaping of mud anywhere." – MetalSucks
"…heavy enough for the metalheads, raw enough for the punks, and catchy enough for straight-up rock fans." —  BrooklynVegan
"CROWBAR have cemented themselves as a pillar of sludge metal… delivering guitar hooks with more bite force than an alligator…" – Kerrang!
"Windstein and co. have delivered another platter of tar-thick despondency and desolation that only upholds and strengthens their already mighty stature." – Distorted Sound
Worship the riff lord….31 years after their debut – CROWBAR still sounds like a ten ton hammer." – KNAC.com
"These tracks will not only hold up live, but a few are guaranteed to be setlist mainstays in the future. If this is the trajectory CROWBAR  is on after 32 years, then we have a lot more to look forward to from these pillars in the NOLA scene." – New Noise Magazine
"…gargantuan riffs, thunderous basslines, drums that will leave your ears ringing for days and vocals ranging from emotionally vulnerable to absolutely do not fuck with this, Zero and Below is yet another authoritative and assured victory for CROWBAR ." – Ghost Cult
CROWBAR:
Kirk Windstein – vocals/guitar
Matt Brunson – guitar
Shane Wesley – bass
Tommy Buckley – drums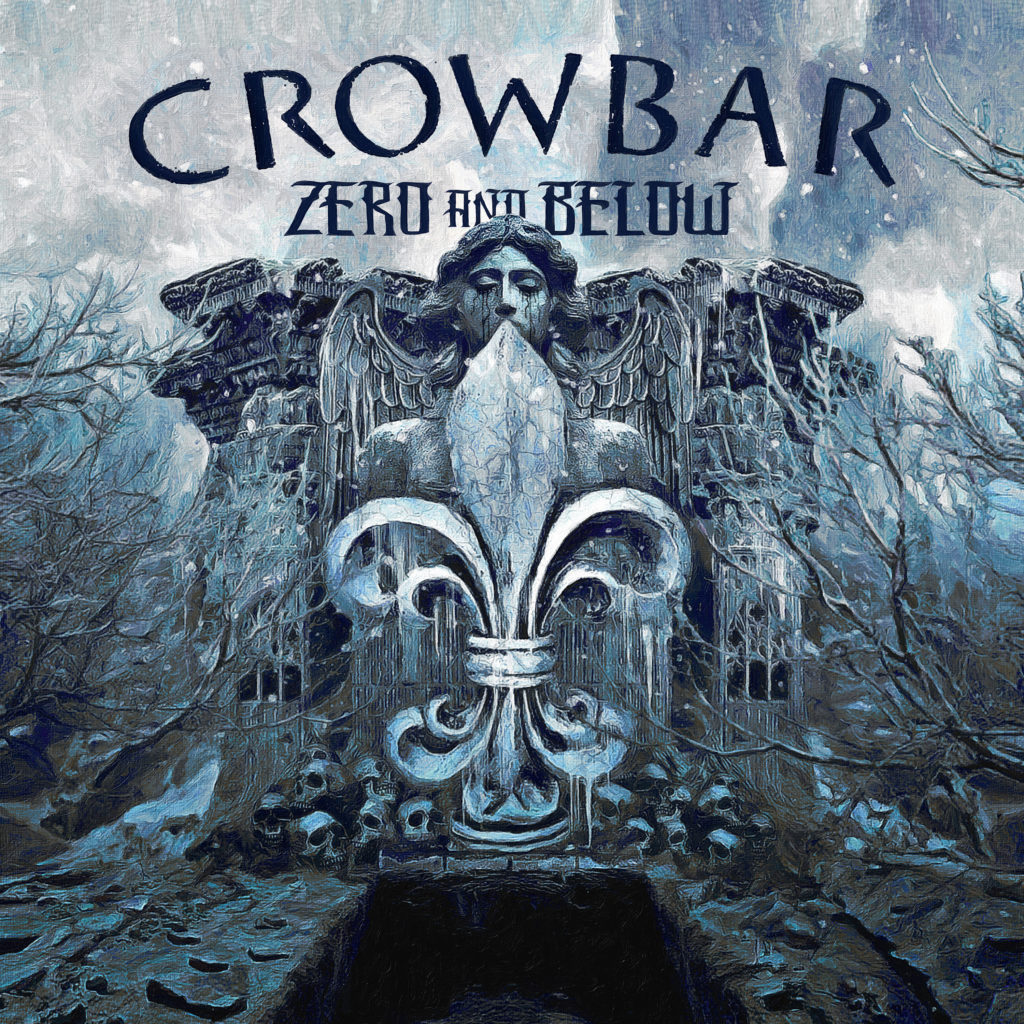 http://www.facebook.com/crowbarmusic
http://www.twitter.com/crowbarrules
http://www.instagram.com/crowbarmusic
http://www.martyrstore.net
http://www.mnrkheavy.com
http://www.facebook.com/MNRKHeavy
http://www.twitter.com/MNRKHeavy
http://www.instagram.com/MNRK_heavy