The cover art for Bruce Lamont's upcoming debut solo album Feral Songs For The Epic Decline has been released to the public for the first time today. The art and layout for the album were crafted by Seldon Hunt (Nachtmystium, Sunn O))), Isis, etc.).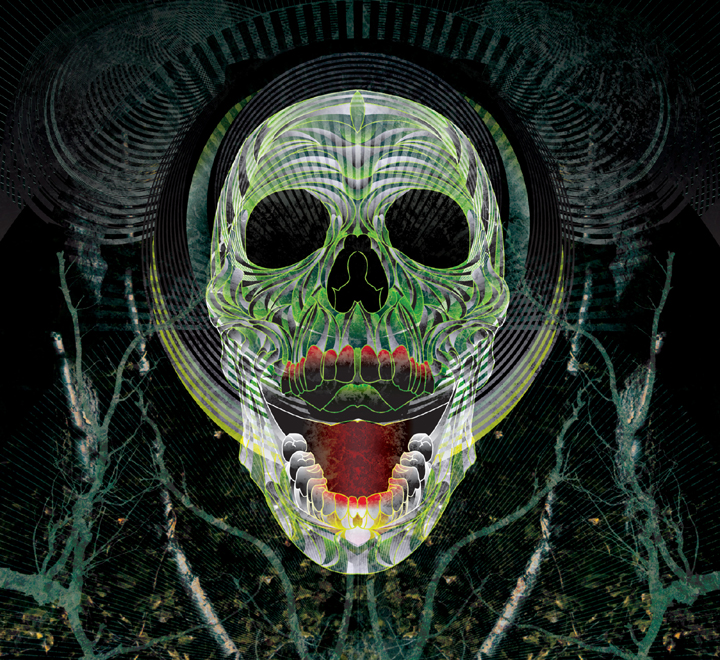 Earlier this month Chicago-based Alarm Press hosted the first track to be released from the album as well; the closing track "2 Then The Three" can still be streamed here.
Most widely recognized for his saxophone and vocal work fronting Chicago's Yakuza, Bruce Lamont has also contributed to a plethora of other projects including Bloodiest (featuring members of 90 Day Men, Sterling), Circle of Animals (with Sanford Parker, Minsk/The High Confessions), Sick Gazelle (with Eric Block and Sanford Parker) and Led Zeppelin II. He's also recorded with Sigh, East West Blast Test, Minsk, Nachtmystium, Rabid Rabbit, Brutal Truth, Cephalic Carnage, Sweet Cobra, Locrian, Hex Machine and more.
At A Loss Recordings will release Feral Songs For The Epic Decline worldwide on Tuesday, January 25th, 2011. Promos of the album will be released to journalists worldwide via Earsplit this week, and both interviews with Lamont as well as new live appearances will be announced in the coming weeks.
Feral Songs For The Epic Decline Track Listing:
1. One Who Stands On The Earth
2. The Epic Decline
3. Year Without Summer
4. The Book Of The Law
5. Disgruntled Employer
6. Deconstructing Self Destruction
7. 2 Then The 3
http://www.myspace.com/brucelamont
http://atalossblogs.wordpress.com
http://www.atalossrecordings.com