CORROSION OF CONFORMITY will return to Europe this weekend for a stretch of live dates set to commence June 9th and run through June 24th. The journey includes special performances with Converge as well as appearances at Download, Hellfest, Copenhell, and Graspop. In July, the band will return to North American stages to kick off the second leg of their tour supporting Black Label Society. Slated to begin July 15th, the tour will make its way through nearly two dozen cities upon its conclusion on August 11th. Additional support will again be provided by Eyehategod. CORROSION OF CONFORMITY will close their summer live takeover with a performance at Loud And Heavy Fest in Fort Worth Texas sharing the stages with the likes of Cody Jinks and Whiskey Myers! In October, the band will take on an eight-date UK headlining tour with Orange Goblin, Fireball Ministry, and Black Moth. See all confirmed dates below.
CORROSION OF CONFORMITY continues to tour in support of their critically lauded No Cross No Crown full-length, released earlier this year via Nuclear Blast Entertainment. Captured in North Carolina with longtime producer John Custer, the record marks the first studio recording with vocalist/guitarist Pepper Keenan in over a decade and, earning the #67 spot on the Billboard Top 200 Chart, #12 on the Billboard Top Current Albums Chart, and #3 on the Top Hard Music Albums Chart upon its first week of release, is the highest charting album of the band's career.
No Cross No Crown is available on CD, digital, vinyl, and cassette formats. Various order bundles are available at nuclearblast.com/coc-nocrossnocrown.
Watch the band's video for "The Luddite" as well as their animated clip for "Wolf Named Crow" below.
CORROSION OF CONFORMITY:
6/09/2018 Download – Donnington Park, UK
6/11/2018 Colchester Arts Centre – Colchester, UK
6/12/2018 FortaRock – Nijmegen, NL
6/13/2018 Den Atelier – Luxembourg, LU
6/14/2018 Universum – Stuttgart, DE
6/16/2018 Konzertfabrik Z7 – Pratteln, CH
6/17/2018 Santeria Social Club – Milan, IT
6/18/2018 Orion – Rome, IT w/ Converge
6/19/2018 VAZ Hafen – Innsbruck, AU w/ Converge
6/20/2018 La Belle Electrique – Grenoble, FR w/ Converge
6/22/2018 Hellfest – Clisson, FR
6/23/2018 Copenhell – København, DK
6/24/2018 Graspop – Dessel, BE
w/ Black Label Society, Eyehategod:
7/15/2018 Inkcarceration Music Festival @ Ohio State Reformatory – Mansfield, OH *
7/16/2018 Monarch Music Hall – Peoria, IL *
7/17/2018 The Forge – Joliet, IL *
7/18/2018 20 Monroe Live – Grand Rapids, MI
7/20/2018 Bourbon Theatre – Lincoln, NE
7/21/2018 Diamond Ballroom – Oklahoma City, OK
7/22/2018 Cotillion Ballroom – Wichita, KS
7/23/2018 The District – Sioux Falls, SD
7/25/2018 The Clyde Theatre – Wayne, IN
7/27/2018 Si Hall At The Fairgrounds – Syracuse, NY
7/28/2018 Impact Music Festival – Bangor, ME
7/29/2018 The Webster – Hartford, CT*
7/30/2018 The Queen – Wilmington, DE
8/01/2018 The Mill & Mine – Knoxville, TN
8/02/2018 The Fillmore Charlotte – Charlotte, NC
8/03/2018 Phase 2 – Lynchburg, VA
8/05/2018 The Norva – Norfolk, VA
8/07/2018 Rebel – Toronto, ON
8/08/2018 Metlus – Montreal, QC
8/09/2018 Sherman Theater – Stroudsburg, PA
8/10/2018 Paramount – Huntington, NY
8/11/2018 Starland Ballroom – Sayreville, NJ
8/18/2018 Loud And Heavy Fest @ Panther Island Pavilion – Fort Worth, TX w/ Cody Jinks, Whiskey Myers
w/ Orange Goblin, Fireball Ministry, Black Moth:
10/26/2018 Engine Rooms – Southampton, UK
10/27/2018 02 Institute – Birmingham, UK
10/28/2018 Rock City – Nottingham, UK
10/30/2018 Ritz – Manchester, UK
11/01/2018 02 ABC- Glasgow, UK
11/02/2018 Plug – Sheffield, UK
11/03/2018 The Great Hall – Lardiff, UK
11/04/2018 02 Forum Kentish Town – London, UK
* No Eyehategod
"The record is filled with the kind of Sabbath meets Black Flag meets Lynyrd Skynyrd jams that were so infectious and wildly influential back when Bill Clinton seduced interns…COC doesn't try to change direction but instead revisits the approach that made the Keenan-fronted version so successful: powerful hooks, instrumental asides that will remind you of Sabbath's 'Planet Caravan' and a rich use of textures and dynamics…" – Decibel
"…burly, surly and southern-fried – basically, everything fans could hope for." – Revolver
"… these motherfuckers have been at it forever, and they've just made their best album in twenty years." – Team Rock
"…a release that proves that the gentlemen are back on their game and ready to rumble." – Blabbermoutth
"…powerful and unstoppable as an avalanche." – Kerrang!
"…so good it should really be toured in full, played from top to bottom as a complete movement of music." – PureGrainAudio
"…undoubtedly one of finest releases in CORROSION OF CONFORMITY's storied career." – Pop Matters
"…where 35-plus years from getting started, most artists still active have long since slid into a mediocrity of form in playing to what's expected of them, COC here sound reinvigorated and offer a reminder to all willing to hear it of a big part of what made them who they are in the first place." – The Obelisk
"… a rare example of a classic line-up coming back to make music and killing it in the process." – Sputnik Music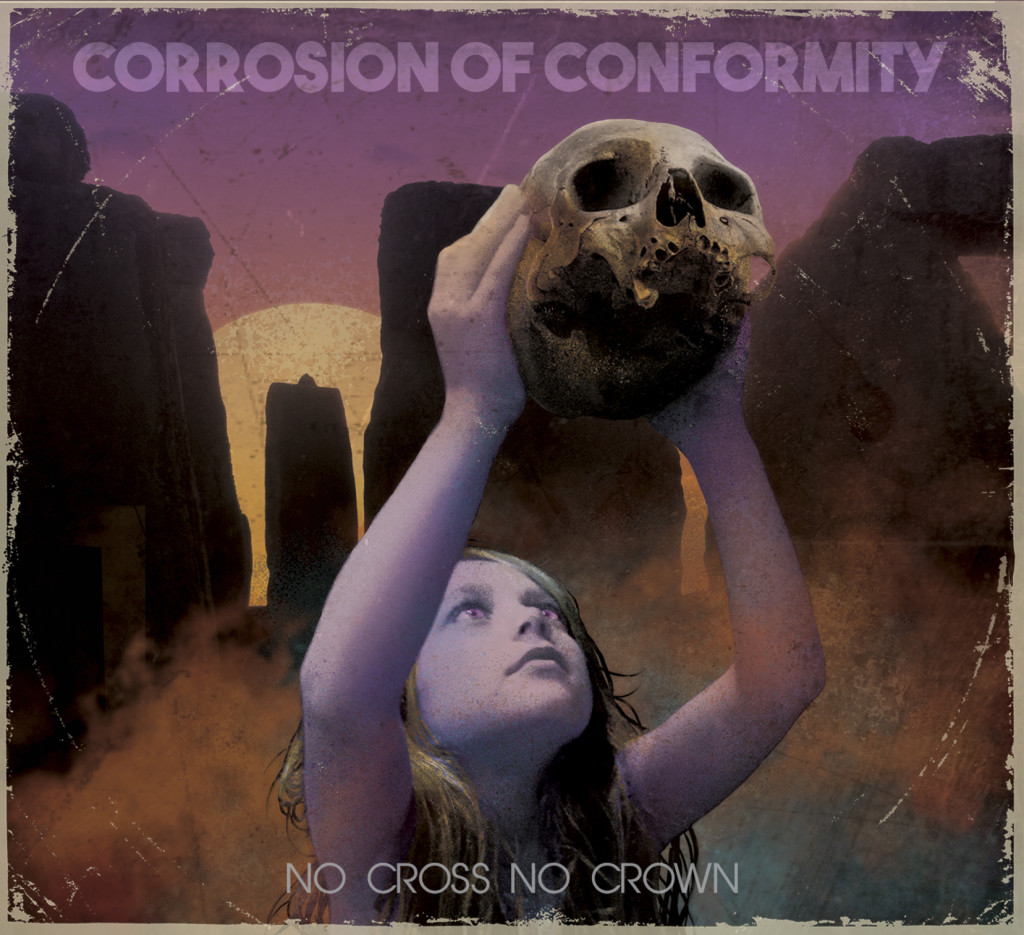 http://www.coc.com
http://www.facebook.com/corrosionofconformity
http://www.twitter.com/coccabal
http://www.nuclearblast.com
http://www.facebook.com/nuclearblastusa/?fref=ts