photos by Paul Di Giacomo
Treble is hosting an exclusive stream of Morphose, the second album from Québec City-based progressive/orchestral post-metal outfit CONTEMPLATOR, ahead of the LP's release through Nefarious Industries this Friday.
CONTEMPLATOR is the vision of sole/core creator Christian Pacaud, former touring/live member of technical metal outfit Augury, joined by a wide cast of friends and peers to collaborate on his visions. The project was founded in 2011 with a goal of forming an outlet to create music without compromise, drawing from all his influences without regard for respecting genre boundaries.
With Pacaud handling the songwriting/composing of the songs, and providing bass, guitars, programming, and more, Antoine Guertin (Aeternam, Hillward) joined on drums in the time leading up to the creation of the outfit's eponymous EP, which saw release in August of 2013. By the time CONTEMPLATOR was creating its first full-length, 2016's Sonance, Pacaud had expanded the cast of musicians to include Antoine Baril (Augury, From Dying Suns) and Maxime Rochefort (From Dying Suns) on guitars, violin/viola from Jeff Ball (composer team for the Steven Universe movies and animated TV series), among other guest musicians.
The second CONTEMPLATOR album, Morphose, expands the lineup of guests even further, with accordion from Austin Wintory (Grammy-nominated composer known for scoring the popular video games Journey, Assassin's Creed Syndicate, and more), piano from Francis Grégoire (Universe Effects, Carl Mayotte), and marxophone from David Lawrie (London After Midnight).
Morphose was composed, arranged, and produced by Christian Pacaud, the guitars and drums were recorded and engineered by Antoine Baril at Hemisphere Studio with bass and additional guitars recorded and engineered by Pacaud. The violin and viola were recorded and engineered by Jeff Ball, piano was recorded and engineered by Serges Samson at LARC, marxophone was recorded and engineered by David Lawrie at Ishikawa Media, and accordion was recorded and engineered by Austin Wintory. The entire album was reamped, mixed, and mastered by Colin Marston at Menegroth, The Thousand Caves, then completed with artwork by Is Mirek and layout/design by Greg Meisenberg.
With the advance album stream, Pacaud delves, "I could write a couple of words about the music of Morphose, describing its sounds, explaining its creation process and insight into the choices that led to what you can hear right now. But CONTEMPLATOR's music has never been about words: any meaning I could attempt to give it is inconsequential in the face of your own experience of this music. Put on headphones, crank the volume up, look at the accompanying art by Is Mirek and change, transform, adapt, and interpret the meaning of this music according to whatever your brain dreams up in the process. Let yourself be transported wherever the experience takes you. Wherever this happens to be, that is the meaning of this music.
"With that said, here I am, very excited to share with you the music of Morphose; a collection of music mostly composed between 2017 and 2019, then recorded in 2019.
"The word 'Morphose' describes the state of an object, being or concept in the process of undergoing change from one form to another. I think this is an apt description of the act of artistic creation in relation to the passage of time and, in the case of the artist, the act of creation in the present in relation to the artist's development (artistic, but also personal) across his or her life.
"Looking at this collection of musical pieces with some perspective, now with a few more years of age since the moment I composed and we recorded it as a band, I can't help but see it as not only an album of music digitally frozen in time, but a slate upon which the next incarnation of CONTEMPLATOR music will sit, in the shape of a musical question mark, completely blank.
"Cheers, and stay weird."
Treble writes, "Morphose is an epic and ambitious set of songs, orchestrated and cinematic on the whole but harboring moments of intensity and crushing hugeness, at times feeling like an instrumental Opeth. There are elements of more spacious post-metal, material that feels more like a grand film score, and intense bursts of awe-inspiring power."
Stream CONTEMPLATOR's entire Morphose album early through Treble now at THIS LOCATION.
Nefarious Industries will release Morphose this Friday, July 29th through all digital providers and in a limited run of vinyl which includes a full-color 12-page booklet. Find preorders where the videos for "Zero Mask" and "Vestigial" are playing HERE.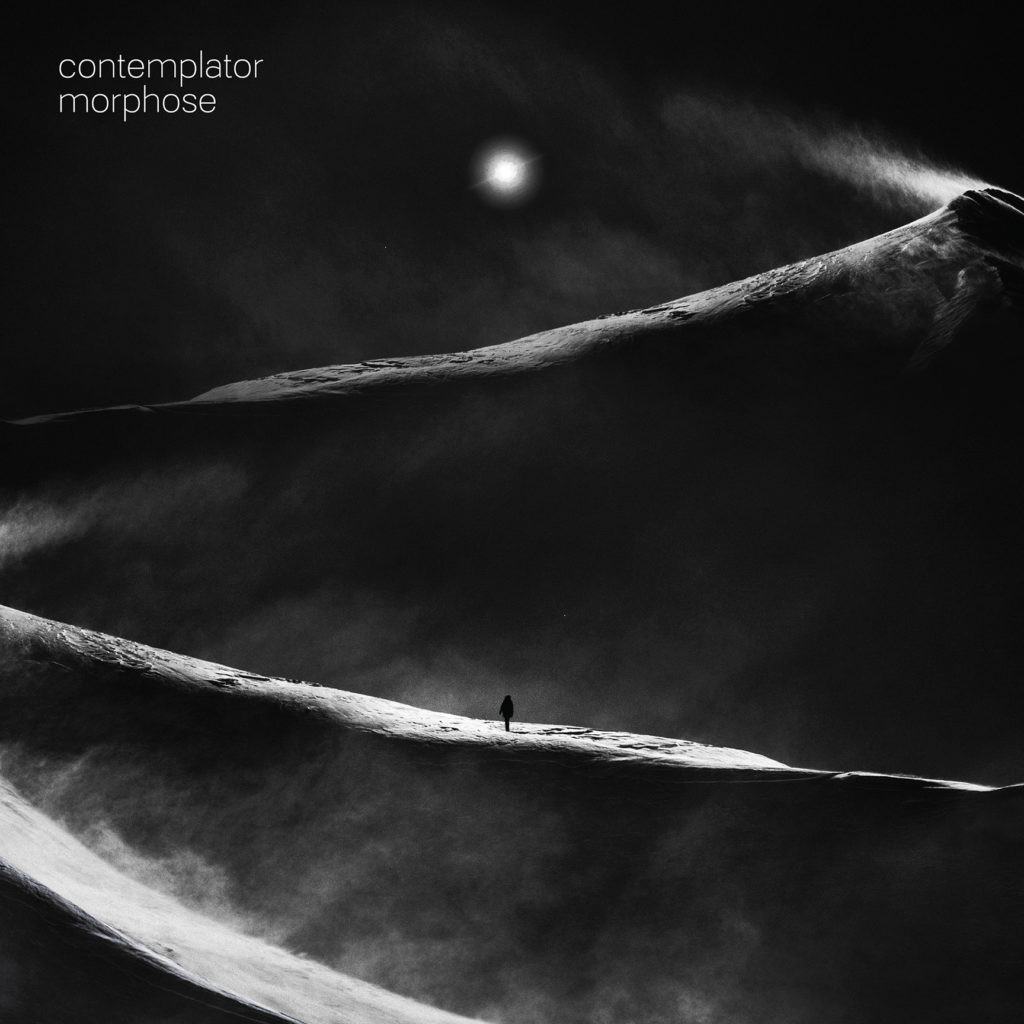 http://contemplator.band
http://contemplatorband.com
https://contemplator.bandcamp.com
https://www.facebook.com/ContemplatorBand
https://www.youtube.com/user/ContemplatorBand
https://nefariousindustries.com
https://nefariousindustries.bandcamp.com
https://facebook.com/nefariousIndustries
https://instagram.com/nefarious_industries
https://twitter.com/nefariousInd