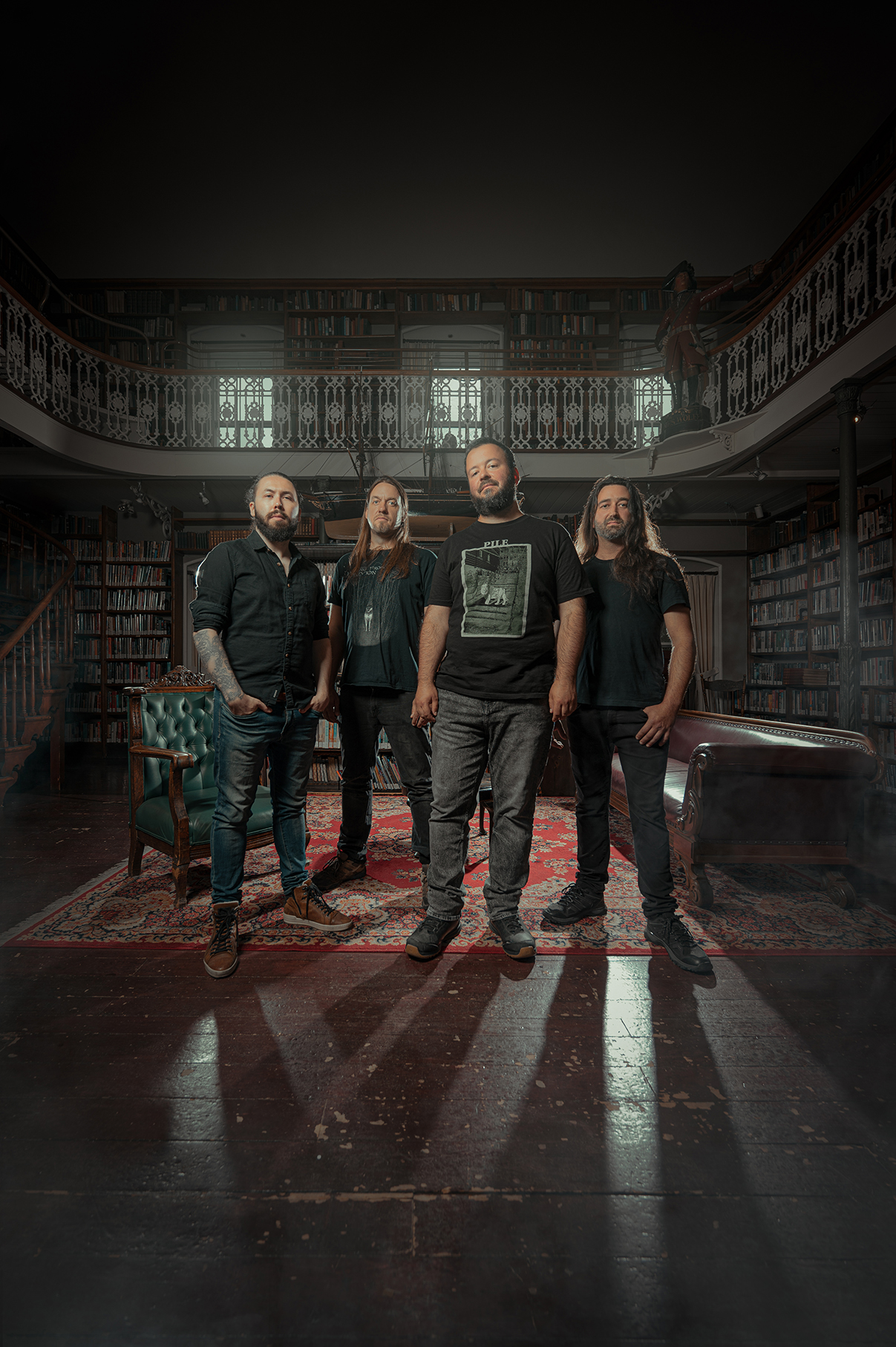 photo by Paul Di Giacomo
"The Catch" is the lush new single from Québec City-based progressive/orchestral post-metal outfit CONTEMPLATOR. The song precedes the band's second album, Morphose, nearing release through Nefarious Industries late this month, and is today playing exclusively at New Noise Magazine.
Morphose was composed, arranged, and produced by CONTEMPLATOR architect Christian Pacaud, the guitars and drums were recorded and engineered by Antoine Baril at Hemisphere Studio with bass and additional guitars recorded and engineered by Pacaud. The violin and viola were recorded and engineered by Jeff Ball, piano was recorded and engineered by Serges Samson at LARC, marxophone was recorded and engineered by David Lawrie at Ishikawa Media, and accordion was recorded and engineered by Austin Wintory. The entire album was reamped, mixed, and mastered by Colin Marston at Menegroth, The Thousand Caves, then completed with artwork by Is Mirek and layout/design by Greg Meisenberg.
With the new single, Pacaud reveals, "One can easily lose sight of keeping music fun to play as a band when writing complex instrumental music. I've fallen into this trap numerous times before, and so many tracks from Morphose were written with the pleasures of playing as a live band in mind: interaction, chemistry, groove, power, synchronicity, complementarity, etc. 'The Catch' is one such track in which many sections of the song allow the band members to enjoy the moment, lock in a groove, connect with the crowd a bit and get away from being focused on his parts and instrument. My hope is that some of this interplay also permeates the recorded performance of the song."
Stream CONTEMPLATOR's "The Catch" first, now playing at New Noise Magazine RIGHT HERE.
Nefarious Industries will release Morphose digitally and in a limited run of vinyl which includes a full-color 12-page booklet on July 29th. Find preorders where the videos for "Zero Mask" and "Vestigial" are playing HERE.
CONTEMPLATOR is the vision of sole/core creator Christian Pacaud, former touring/live member of technical metal outfit Augury, joined by a wide cast of friends and peers to collaborate on his visions. The project was founded in 2011 with a goal of forming an outlet to create music without compromise, drawing from all his influences without regard for respecting genre boundaries.
With Pacaud handling the songwriting/composing of the songs, and providing bass, guitars, programming, and more, Antoine Guertin (Aeternam, Hillward) joined on drums in the time leading up to the creation of the outfit's eponymous EP, which saw release in August of 2013. By the time CONTEMPLATOR was creating its first full-length, 2016's Sonance, Pacaud had expanded the cast of musicians to include Antoine Baril (Augury, From Dying Suns) and Maxime Rochefort (From Dying Suns) on guitars, violin/viola from Jeff Ball (composer team for the Steven Universe movies and animated TV series), among other guest musicians.
The second CONTEMPLATOR album, Morphose, expands the lineup of guests even further, with accordion from Austin Wintory (Grammy-nominated composer known for scoring the popular video games Journey, Assassin's Creed Syndicate, and more), piano from Francis Grégoire (Universe Effects, Carl Mayotte), and marxophone from David Lawrie (London After Midnight).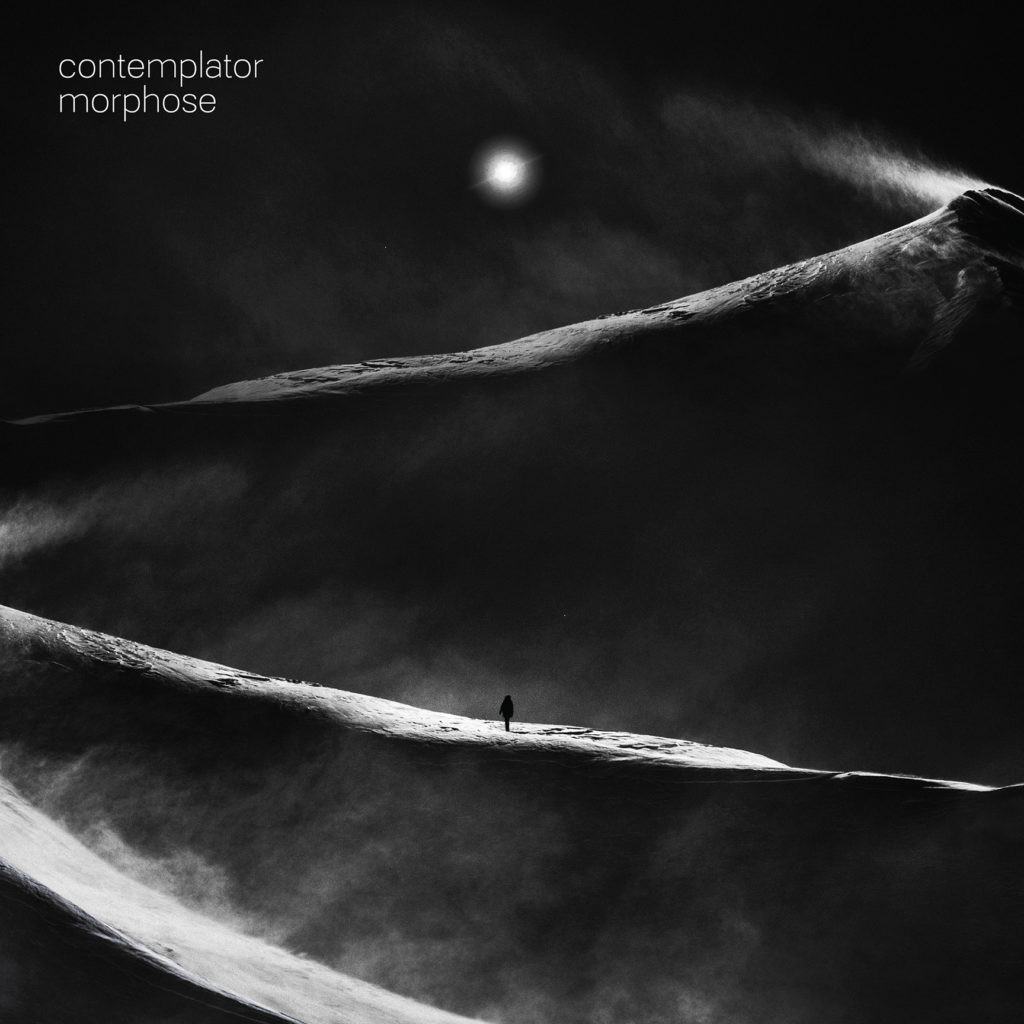 http://contemplator.band
http://contemplatorband.com
https://contemplator.bandcamp.com
https://www.facebook.com/ContemplatorBand
https://www.youtube.com/user/ContemplatorBand
https://nefariousindustries.com
https://nefariousindustries.bandcamp.com
https://facebook.com/nefariousIndustries
https://instagram.com/nefarious_industries
https://twitter.com/nefariousInd