Chicago-based sludge outfit COKEGOAT will release their striking rendition of Pink Floyd's "Dogs" on April 8th, today unveiling the next video installment leading up to the single's release.
Within the ashes of a dumpster fire, COKEGOAT found solace in the seventeen perfect minutes of Pink Floyd's "Dogs." Due to sheer lack of effort, it took years to complete their cover of those many moments and movements of music. Drums were tracked in October of 2015 with Andy Nelson (Weekend Nachos, Like Rats) at Bricktop Recording, followed by years of time lost. Almost four years to the day, guitars, bass and keys were tracked by Kevin Tabisz at Uphill Recording Service and then back to Nelson to finish vocals months later. COKEGOAT went rogue and asked Patrick Auclair, guitarist from Chicago's very heavy Scientist, to take the epic undertaking over the top. Nelson stepped back in for mixing, and COKEGOAT's own Jeff Wojtysiak mastered the work at Spiral Sound Mastering. Talented friends Justin Howard (known as Nordic Thunder in the Air Guitar Championship world) and Katie Kapuza lent organic oil and light and stop motion animation to the song's accompanying videos.
Comments the band of the second part of their "Dogs" video series, "This video features guitarist Patrick Auclair from the band Scientist. After six+ years, in the final stretch, he became our secret weapon in the completion of this 'Dogs 'project and it wasn't until post recording that he revealed the influence Pink Floyd and David Gilmour had on him noting, 'my earliest memories from like four-years-old, are my dad blasting Pink Floyd.' As he was prepping to record his solos, he was slicing up some jalapenos for sloppy joes and his finger fell under the blade and cut a good chunk of his left index finger and fingernail. After a month of healing, he put his new finger to work and took the song over the top. The first time we heard it, we smiled. We hope you do too."
Watch COKEGOAT's latest video installment of "Dogs" at THIS LOCATION.
Watch the band's first video at THIS LOCATION.
"Dogs" appears on Pink Floyd's 1977 full-length, Animals. The music was written in 1974 by David Gilmour and Roger Waters, with lyrics by Waters, and originally titled "You've Got to Be Crazy." Waters modified the lyrics in some parts, transposed the key to suit both Gilmour's and his vocals, and re-titled it "Dogs."
"We would get intoxicated and listen to 'Dogs' after shows continually," COKEGOAT recalls. "We booked studio time to track drums and subsequently forgot it happened. Four years later we vowed to finish it. It took another two years. We aren't very good at this…"
Preorder the single at THIS LOCATION.
Catch COKEGOAT live in the coming weeks with more live performances to be announced.
COKEGOAT:
4/20/2022 Livewire – Chicago, IL w/ Cloud Cruiser, The Waterfall King
4/23/2022 George's Tavern – Racine, WI w/ Farseer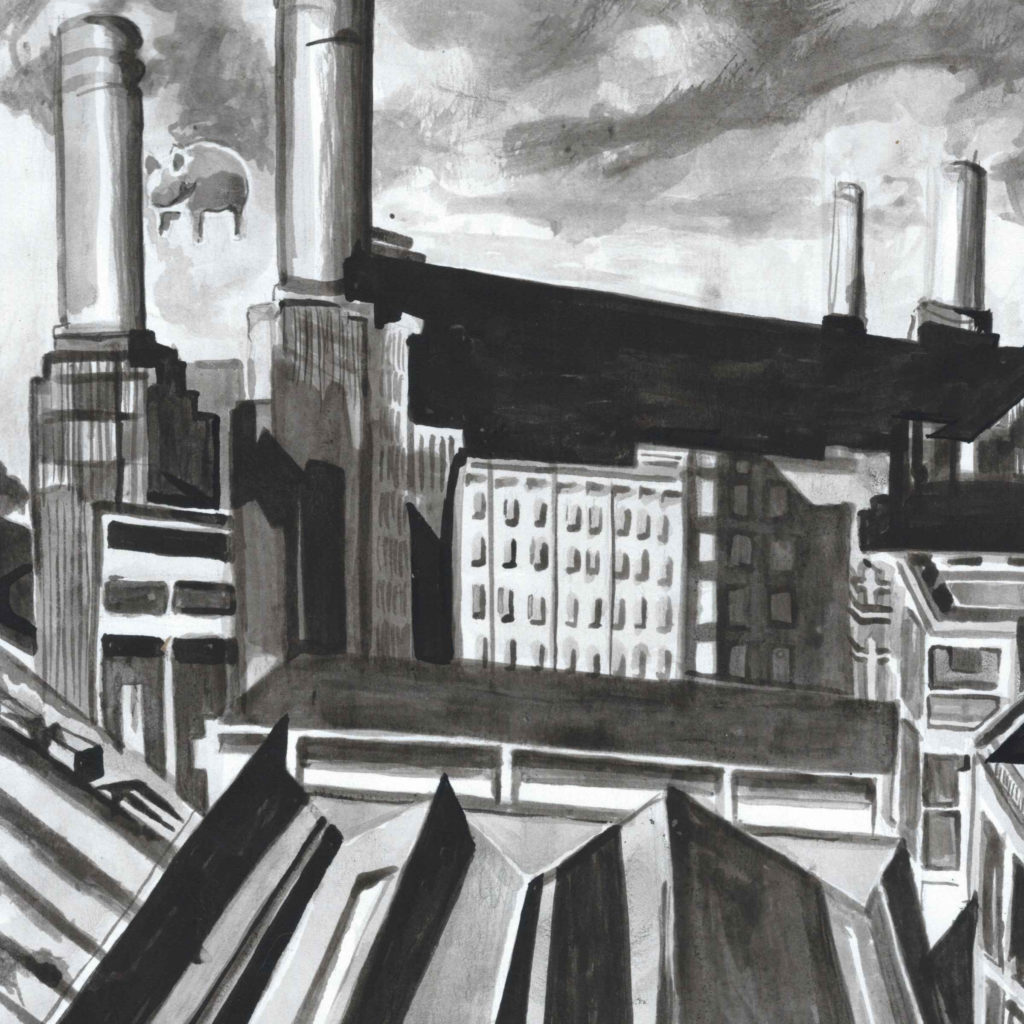 http://www.facebook.com/Cokegoat
http://www.instagram.com/cokegoat
http://cokegoat.bandcamp.com