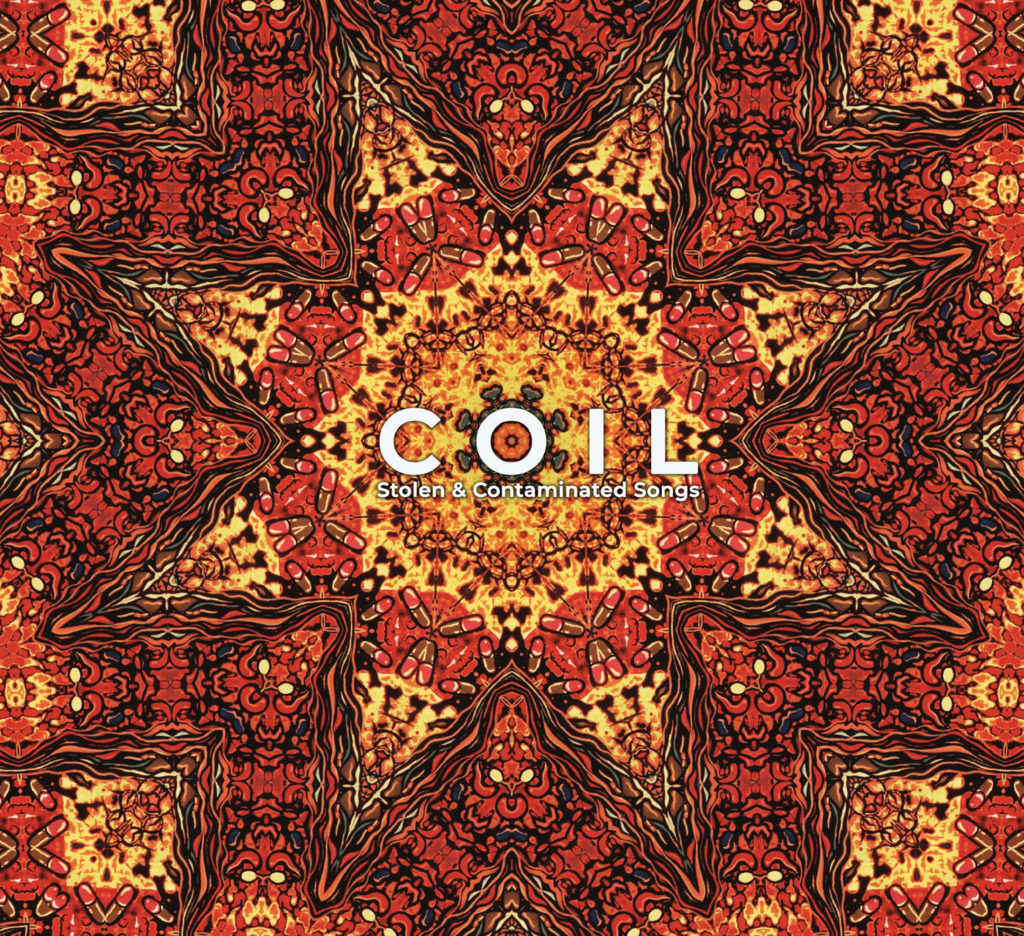 Cold Spring Records is proud to present the long-awaited reissue of COIL's out-of-print album, Stolen & Contaminated Songs, presented on CD and, for the first time, on vinyl. As the new edition of the album is being prepared to see release next week, the entire album has been made available for streaming, and preorders for all versions are posted.
Stolen & Contaminated Songs was recorded and produced by British esoteric/electronica/experimental outfit COIL in 1992. It is comprised of over sixty minutes of outtakes and unreleased songs, evolved during the recording sessions for their prior album, Love's Secret Domain. A wealth of superb material showcasing the diversity of COIL: dark, violent, vivid, and fractured, yet cohesive and beautiful. Combined with the latest studio technology and COIL's ever-evolving production skills, Stolen & Contaminated Songs walks a fine line between tradition and innovation, continually creating semi-abstract soundscapes with a cinematic quality.
Stream COIL's entire Stolen & Contaminated Songs at Bandcamp RIGHT HERE.
Stolen & Contaminated Songs will see release next Friday, November 29th, digitally, on CD in a six-panel digipak, and on 2xLP 180-gram vinyl in several color variants including black and bronze pressings as well as a bone colored indie edition limited to 800 copies.
Find preorders at the label webshop HERE and Bandcamp HERE.
Stolen & Contaminated Songs Track Listing:
1. Futhur
2. Original Chaostrophy
3. Who'll Tell?
4. Omlagus Garfungiloops
5. Inkling
6. Love's Secret Domain (Original Mix)
7. Nasa-Arab
8. Who'll Fall?
9. The Original Wild Garlic Memory
10. Wrim Wram Wrom
11. Corybantic Ennui
12. Her Friends The Wolves…
13. Light Shining Darkly
http://www.coldspring.co.uk
https://twitter.com/coldspringhq
https://coldspring.bandcamp.com
http://www.facebook.com/coldspringhq
http://www.soundcloud.com/coldspring