Garden State death metal faction COGNITIVE is the latest addition to Unique Leader Records' expanding roster of sonic malevolence. The band will release their new full-length late this Fall.
Issues COGNITIVE of their union with the label, "It is with extreme pleasure that we announce our signing with Unique Leader Records! It is an honor and a privilege to be a part of the label that many bands have called home such as Deeds Of Flesh, Fallujah, Psycroptic, The Kennedy Veil, Decrepit Birth, Ingested, Inanimate Existence, and so many more! This has been a long journey for us. We've gone through vehicle breakdowns, member shifts, two full United States tours, countless week-long-plus tours, Las Vegas Death Fest, Building Temples From Deathfest, and recording our second full-length album all in the last year. We couldn't be more excited to share our newest release with our long-time local fans as well as with the people all around the world who haven't heard us. Working with Unique Leader Records is a dream come true from five New Jersey and Philly guys who want nothing more than to make you mosh, hardcore dance, or headbang to the sound of our music. We hope this album will live up to our long standing reputation of brutal death metal!"
Entitled Deformity, COGNITIVE's sophomore full-length was recorded at Full Force Studio by Joe Cincotta (Suffocation, Internal Bleeding, Dehumanized) and mastered at West West Side Studios by Alan Douches (Cannibal Corpse, Converge, Black Breath, Mastodon et al), and boasts nine tracks of unrepentant heaviness.
"We poured a lot of blood, sweat, and tears into this album," the band elaborates, "and the emotion really came through within the songs as well as our approaches to each song. It's a concept album based around New Jersey's folklore, but we still left it open for some interpretation."
Deformity will see release on Unique Leader Records on October 28th, 2016. Track teasers and preorders to be unveiled in the weeks to come.
Deformity Track Listing:
Awakening The Miscreation
Birthing The Deformity
Haunted Justice
Beneath The Floorboards
The Forgotten
Dead Soil
The Cull
Wraiths
Merciless Forest
Hailing from South Jersey, COGNITIVE was born in 2011 with the sole intent to create heavy, intensely technical music, while maintaining an edge of creativity that separates them from the over-produced sea of subgenres. Combining technicality, guitar solos, grooves, and abstract ideas within their songwriting, COGNITIVE is continually pushing itself to think outside of the proverbial box while maintaining an organic and unapologetically brutal edge. COGNITIVE seeks only to advance itself musically and export New Jersey's undying hatred globally.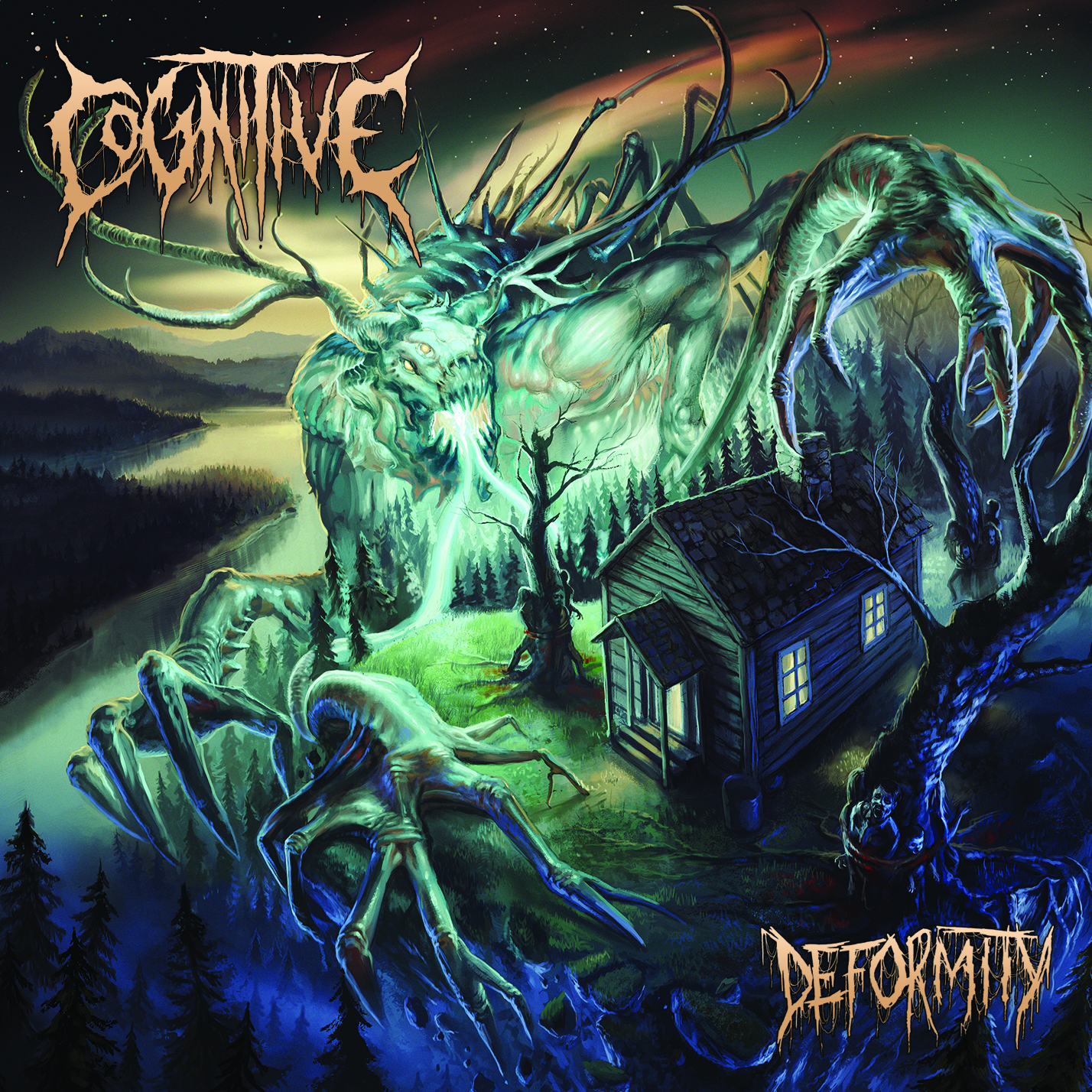 http://www.facebook.com/Cognitivenj
http://www.uniqueleader.com
http://www.facebook.com/UniqueLeaderRecords
http://www.twitter.com/UniqueLeaderRec
http://www.youtube.com/uniqueleaderrecords