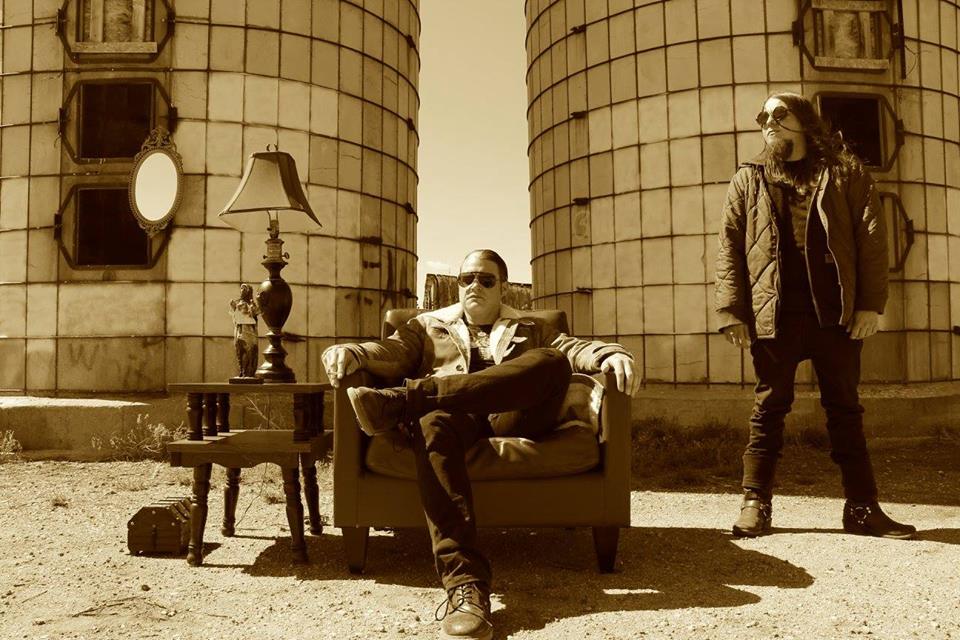 Colorado-based progressive apocalyptic wasteland metal duo, COBALT, has been added to the Basilica SoundScape lineup this Fall alongside the likes of Explosions In The Sky, Angel Olsen, Wolves In The Throne Room, Youth Code, and many more. Basilica SoundScape is a two-day festival comprised of the some of the most forward thinking musicians and visual artists working today, taking place on the grounds of the Basilica in Hudson, New York. COBALT's appearance (September 17th) takes place in the midst of their recently announced Fall headlining tour set to commence on September 1st in Seattle, Washington and run through September 24th in Denver, Colorado. The trek includes an appearance at Hopscotch Fest in Raleigh, North Carolina as well as a special performance with Wolves In The Throne Room in Washington, DC. Support will be provided by Germany's infernal metal duo, Mantar.
Comments COBALT's Erik Wunder of the upcoming tour, "This will be the first extensive run of US shows that COBALT has done, and the first ever with Charlie [Fell] on vocals. Our energy levels are heightened, and we're looking forward to translating that into live performances. We'll be playing an extended set so that we can play songs from Slow Forever, as well as the older albums. The pigs will run wild…"
COBALT w/ Mantar:
9/01/2016 Highline – Seattle, WA
9/02/2016 Ash Street Saloon – Portland, OR
9/03/2016 Golden Bull – Oakland, CA
9/04/2016 The Viper Room – Los Angeles, CA
9/05/2016 Yucca Tap Room – Tempe, AZ
9/07/2016 Mohawk – Austin, TX
9/09/2016 Hopscotch Fest – Raleigh, NC **
9/10/2016 529 – Atlanta, GA
9/11/2016 The East Room – Nashville, TN
9/13/2016 Smiling Moose – Pittsburgh, PA
9/14/2016 Strange Matter – Richmond, VA
9/15/2016 DC9 – Washington, DC w/ Wolves In The Throne Room **
9/16/2016 Kung Fu Necktie – Philadelphia, PA
9/17/2016 Basilica SoundScape – Hudson, NY **
9/18/2016 St. Vitus – Brooklyn, NY
9/19/2016 The Garrison – Toronto, ON
9/20/2016 Corktown Tavern – Detroit, MI
9/21/2016 Beat Kitchen – Chicago, IL
9/22/2016 7th St Entry – Minneapolis, MN
9/23/2016 Riot Room – Kansas City, MI
9/24/2016 Hi-Dive – Denver, CO
** COBALT only
COBALT features multi-instrumentalist/mastermind Erik Wunder and new vocalist Charlie Fell (ex-Lord Mantis). The pair will be touring in support of their Slow Forever full-length, released this past March on CD, LP, and digitally via Profound Lore Records. Pitchfork named the record the band's, "best-ever," and, "as accessible as it is aggressive, with magnetic hooks, shout-along mantras, and sparkling riffs." Spin noted, "Slow was born of isolation and betrayal, but it's music that was meant for concert halls COBALT deserve to fill; music that rewards both introspection and reveling in like-minded rapture." Stereogum gushed, "Slow Forever works because it's way vaster and meaner and more monolithic than almost any album I've heard in recent years. It's not an album that does things. It simply is. If you listen to it in the right frame of mind, it creates this whole visceral hell-world inside your head, and you can just go fold in on yourself and live there." Added Metal Injection, "Slow Forever is a commanding and magisterial composition. It stands as a frame of reference for great metal much like its predecessor and transcends the hitches and missteps that COBALT has dealt with in the space between albums… a massively rewarding experience to digest and rife with some of COBALT's greatest individual moments."
Basilica SoundScape is organized by Basilica Hudson, a non-profit multidisciplinary arts center in Hudson, New York supporting the creation, production, and presentation of arts and culture while fostering sustainable community. Founded in 2010 by musician Melissa Auf der Maur and filmmaker Tony Stone, Basilica Hudson makes its home in a spectacular solar-powered reclaimed 1880s industrial factory on the waterfront of the historic City of Hudson. Weekend destination events comprise the core of Basilica Hudson's music, performance, film, food, and literary programming, alongside regular film screenings series, art exhibitions, and other community gatherings. The artistic program has taken shape thanks to many partners, collaborators, visiting artists, friends, adventurous audiences, and community members.
Basilica Hudson's striking industrial architecture is framed by the iconic Hudson River School skies and Catskill Mountains. The 17,000 square feet of a variety of indoor and outdoor spaces, the esthetically diverse materials and floor plan, makes Basilica Hudson an ideal location for music, film and art festivals and events. For more info on Basilica Sound Scape visit THIS LOCATION.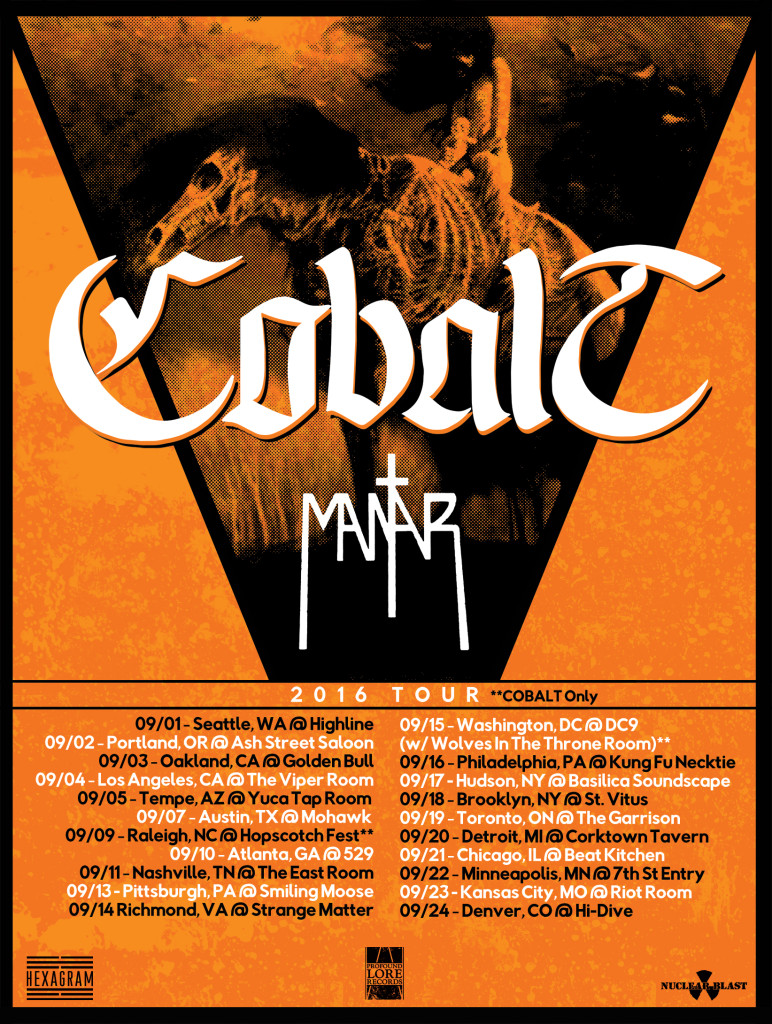 For all COBALT live coverage inquiries contact liz@earsplitcompound.com.
http://www.facebook.com/COBALT
http://www.profoundlorerecords.com
http://www.facebook.com/profoundlorerecords
http://www.basilicasoundscape.com