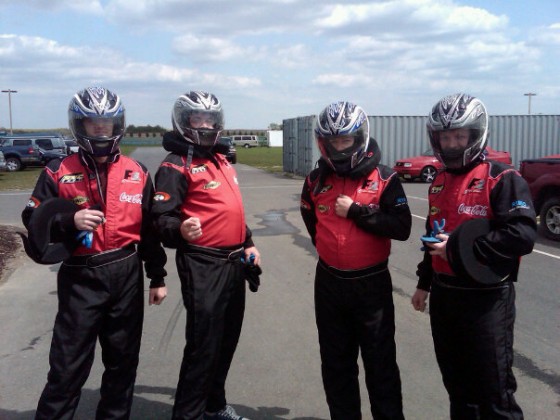 Slammin' sludge squad CLAMFIGHT will deploy the latest in their arsenal of rifferey in the form of the quartet's second full-length, I Versus The Glacier on January 22nd, 2013 via New Jersey-based The Maple Forum, the official label imprint born of admired webzine/music community The Obelisk.
Recorded by Steve Poponi at Gradwell House Recording in Haddon Heights, New Jersey, as was CLAMFIGHT's 2010 debut Volume I, the thundering nine-track attack of I Versus The Glacier magnifies the band's signature blend of sludge, thrash, and doom.
Today, as the label makes the album available for fans to preorder ultra-early – as CLAMFIGHT albums are indeed on everybody's Christmas lists – the fine individuals that man the help at online music community Stereokiller have hosted an exclusive stream of the second track from I Versus The Glacier.
Go forth rocking hard as hell to "Sandriders" at Stereokiller RIGHT HERE.
Those in the vicinity of Wilmington, Delaware can catch CLAMFIGHT's last show of 2012 this Saturday, while additional live excursions are devised preceding album's release date in January and throughout 2013.
CLAMFIGHT Live:
12/01/2012 Mojo 13 – Wilmington, DE w/ Blackhand, Infernal Overdrive, Crobot, Wasted Theory
http://clamfight.bandcamp.com
https://www.facebook.com/Clamfight
http://mapleforum.bigcartel.com