California blackened death metal practitioners CIVEROUS, featuring members of Ancient Tome, will unearth the harrowing sounds of their Decrepit Flesh Relic debut full-length on November 19th via Transylvanian Recordings, today unveiling the record's cover art, track listing, and first single.
Composed of guitarists Daniel Salinas and Alonso Santana, vocalist Lord Foul, bassist Drew Horton, and drummer Matt Valencia, CIVEROUS combines slow, crushing dirges of doom metal with nauseatingly fast blackened death metal, giving listeners a moment of respite before dragging them into a pitch-black cavern for more. Decrepit Flesh Relic was composed and recorded from March to August 2021 in Los Angeles. The band pulled from a number of death, doom, and drone metal influences but bring their own flavor of disease-ridden cacophony.
In advance of the record's release, today the band offers up first single, "Herodacy," for public devourment. Comments the band, "The track explores the existential angst and mockery of monotheism and the embrace of traditional Mesoamerican practices while rejecting modern Christianity. Musically, the song represents CIVEROUS at their core; able to blend blistering fast blackened death riffs and slow, demonic doom walls of sound."
Stream CIVEROUS' "Herodacy" at THIS LOCATION.
Decrepit Flesh Relic was recorded and mixed by Andrew Jay at Dead Stare Audio and mastered by Matthew Scott Williams at Sub Odin Studios with cover art by Nick Mueller. The record will be available on cassette, CD, and digital formats with vinyl to follow in 2022. Find preorders at THIS LOCATION.
Decrepit Flesh Relic Track Listing:
Eidolon
From The Crypt To The Cavern
Herodacy
Rot Delineated (Decrepit Flesh Relic)
Habiku
Bone Wreath
Spiral Of Eyes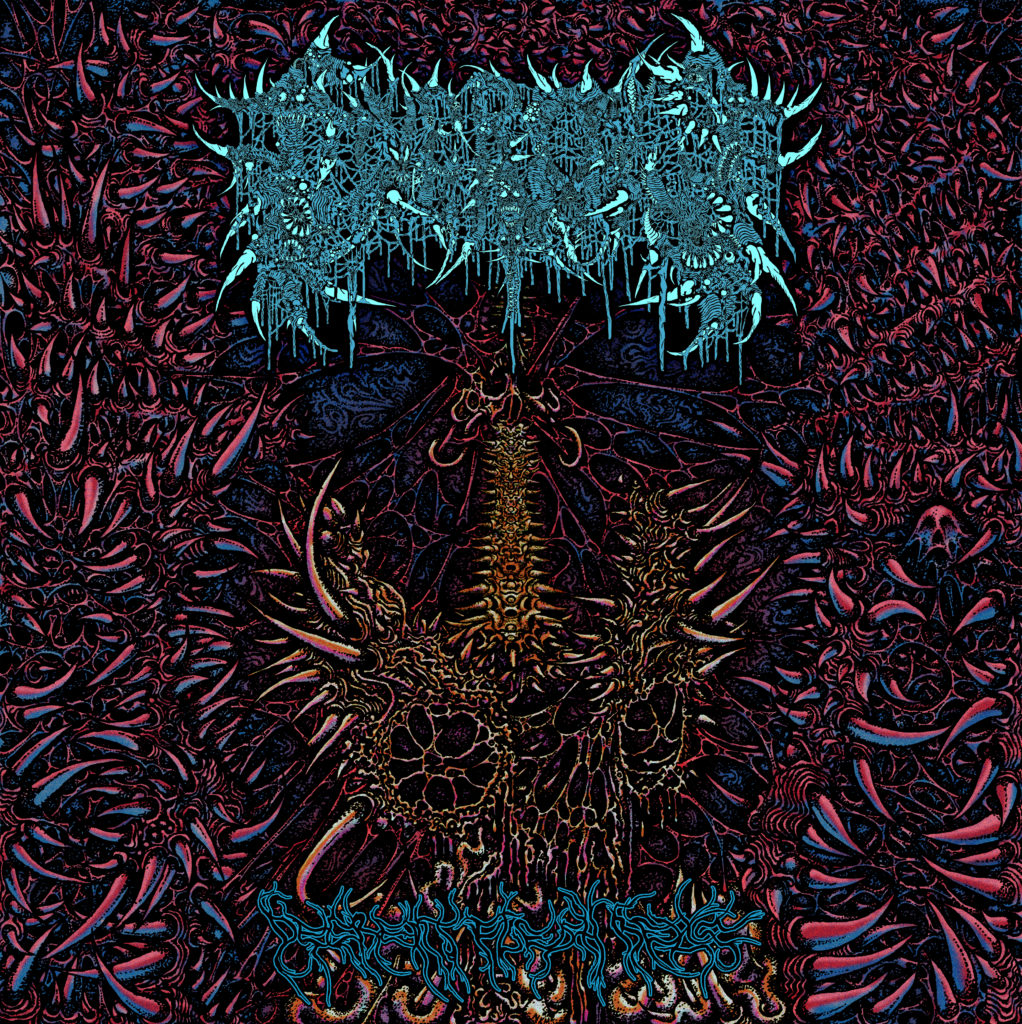 http://www.instagram.com/civerous_disease
http://www.facebook.com/TransylvanianRecordings
http://www.instagam.com/transylvanianrecordings
http://www.transylvaniantapes.bandcamp.com