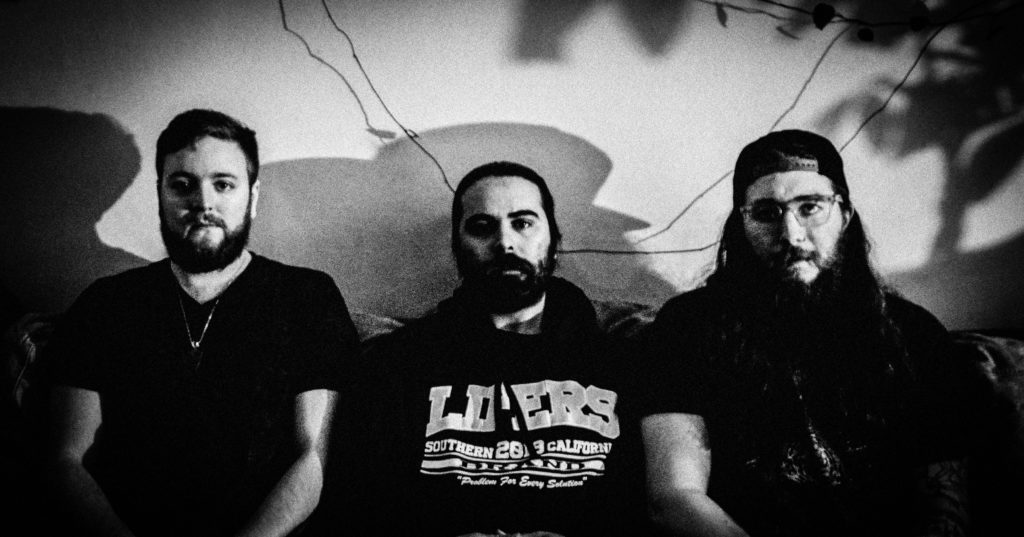 [photo by Ossa Humiliata]
Seattle hardcore outfit CITY OF INDUSTRY will release their damaging new LP, Conspire Conspire Conspire, late this September through independent label/network, Amerikan Aesthetics. The details on the album and a Pacific Northwest run of tour dates in conjunction with its release have been issued.
CITY OF INDUSTRY delivers anthem-based, infectious riffs with a thundering delivery, with themes of socio-political unrest and edification lyrically fueling every song. With driving, straightforward, prevailing movements that empower and energize the listener, elements of melodic hardcore, metallic punk, d-beat crust punk align in an overall delivery fans of Modern Life Is War, Touché Amoré, Tragedy, Centuries, Halshug, and other hook-laden hardcore punk of similar ilk will undoubtedly want to hear.
With ten songs hitting the listener in under eighteen minutes, CITY OF INDUSTRY's second full-length Conspire Conspire Conspire was recorded by Terry Paulson at Uberbeatz Studio in Mukilteo, Washington, and mixed and mastered by Jack Shirley at Atomic Garden (Deafheaven, Gouge Away, Punch). The artwork was created by CITY OF INDUSTRY's founding member Ossa Humiliata, who also writes all music and lyrics for the band and runs the art/record label collective Amerikan Aesthetics, responsible for the impending release of Conspire Conspire Conspire.
See a brief trailer for Conspire Conspire Conspire now at THIS LOCATION.
The Amerikan Aesthetics collective will issue Conspire Conspire Conspire on LP, CD, and cassette on September 27th. Watch for full audio samples, preorders, and other info to be issued in the days ahead.
In conjunction with the release of the new LP, CITY OF INDUSTRY has booked a string of support dates through the Pacific Northwest territories. Beginning one day after Conspire Conspire Conspire's release, the band will play Bellingham, Seattle, Portland, Eugene, and Coeur d'Alene over a two-week span. Additional shows and tour dates are to be expected over the coming weeks.
CITY OF INDUSTRY PNW Tour 2019:
9/27/2019 Waterfront Tavern – Bellingham, WA
9/28/2019 The Kraken – Seattle, WA
10/04/2019 Hawthorne Hideaway – Portland, OR
10/05/2019 TBA – Eugene, OR
10/12/2019 Hogfish Bar – Coeur d'Alene, ID
Band founder Ossa Humiliata offers, "I love hardcore very much and it holds a special place in my heart, but I see and hear a lot of the same stuff lately. CITY OF INDUSTRY is an attempt at creating a band that stands for something more than typical PC rubbish and the 'if you don't agree with me, you're a 'fascist" mentality. Punk used to be different. Now I feel like everyone is reading from the same script, feeding into the puppeteers' narrative. It seems as though if you don't openly represent this debased faux-unity, you are a pariah. Punk used to see past this deceitful media guise that seeks to controls our thoughts and opinions.
The 'men at the top' are sitting there enjoying seeing this narrative being played out. So much misplaced hate and idealistic nonsense is commonplace. We are all equal and should respect and love each other as our own, despite our differences, and NOT subscribe to this 'Us vs Them'/pseudo-bipartisan garbage we are all force-fed."
CITY OF INDUSTRY:
Ossa Humiliata – guitar/vocals
Jack Thompson – bass
Pablo Lara – drums
Conspire Conspire Conspire Track Listing:
1. Oppressive Like Thunder
2. The Best Of You
3. Animal Pharm
4. Conspire Conspire Conspire
5. Sojourner
6. Hold Me Like A Grudge
7. Spite Me
8. When I Was A Child I Wanted Scars
9. As The Moon Follows
10. To Feed The Trees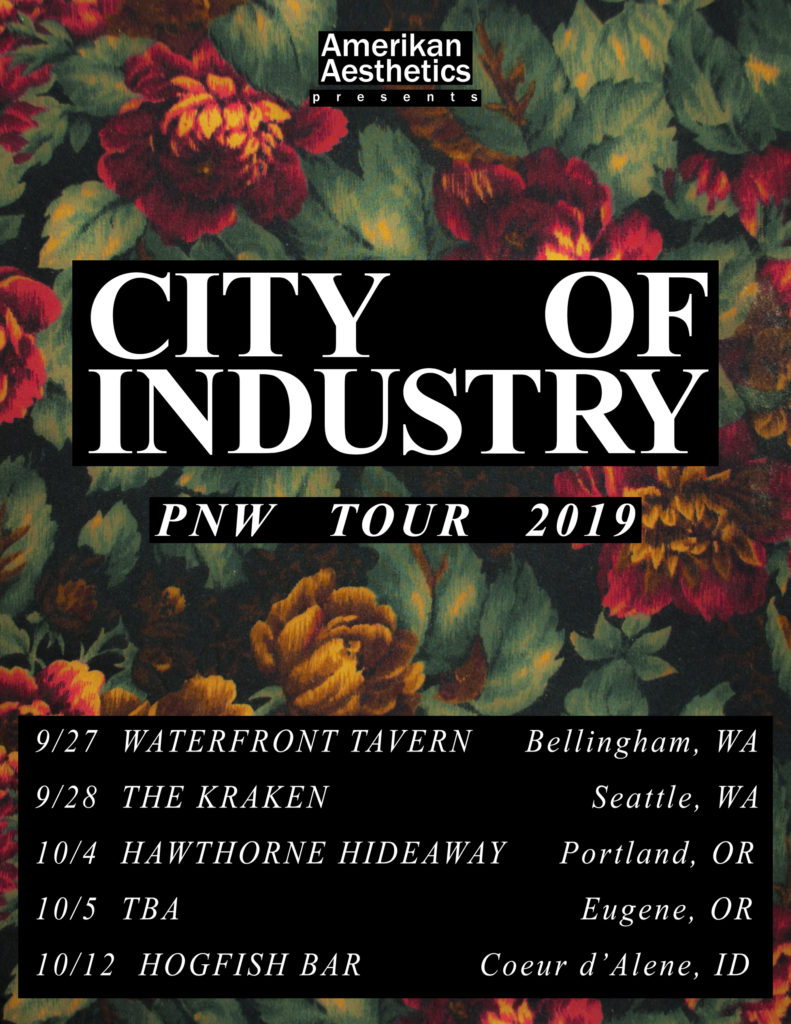 https://www.facebook.com/CityofIndustryHC
https://cityofindustry.bandcamp.com
https://instagram.com/cityofindustryhc
http://www.amerikanaesthetics.com
https://www.facebook.com/amerikanaesthetics
https://www.instagram.com/amerikanaesthetics