CHROME WAVES will host a guest DJ spot at Gimme Metal today, Monday, September 27th at 3pm Eastern/12pm Pacific HERE.
The takeover comes in the wake of CHROME WAVES' third LP, The Rain Will Cleanse, released through Transcending Records and Disorder Recordings earlier this month. The Rain Will Cleanse unites Jeff Wilson (Deeper Graves, ex-Nachtmystium), James Benson (Amiensus, Comatose), Dustin Boltjes (Demiricous, ex-Skeletonwitch), and Zion Meagher (Anti-Human Thesis, ex-Nachtmystium). Further exploring the realms of shoegaze, alternative, and non-metal influences while retaining elements of their brooding post-black metal, the record deploys six of the band's most inspired and infectious material yet.
The Rain Will Cleanse was recorded at Disorder Recordings by Jeff Wilson and at Postal Recording by Tyler Watkins who also handled mixing and mastering. The record was completed with cover artwork by Rebecca Dunski and photos by Luke Steffens and features guest vocals from Darja Vaarsi on several tracks.
CHROME WAVES' The Rain Will Cleanse is available now on CD, cassette, and digital through Disorder Recordings HERE and through Transcending Records in the US HERE and Europe HERE, with the vinyl due shortly.
CHROME WAVES is also happy to announce that their second collaboration Brimming Horn Meadery has arrived. This time, the two team up for a batch of "Aspiring Death," named after the closing track to The Rain Will Cleanse. A Hot Toddy inspired mead made with honey, lemons, black tea, and cinnamon, aged in bourbon barrels for over three months, the libations can be obtained at the meadery in Milton, Delaware, and online in 750ml bottles RIGHT HERE.
Watch for details on CHROME WAVES' custom reverb pedal and more to post over the weeks ahead.
"Excuse me as I float over our reality on the wings of CHROME WAVES' record The Rain Will Cleanse. Imagine if '90s grunge and shoegaze had a love child, the end result would slap like this offering." – Cvlt Nation
"Chrome Waves play into the shoegaze and post-rock of blackgaze more so than they do the metal, but they explore the vaster soundscapes of those styles within relatively conventional song lengths. That means there's plenty of layers and foggy vocals with a healthy measure of wanderlust. Oh, and you'll hear the drums from ten miles away." – Invisible Oranges
"The promo-notes proudly state that The Rain Will Cleanse is the band's 'boldest and most vibrant recording to date' and it has definitely lived up to this mission statement. The album may disappoint those who favour a harsher vocal and musical style, but after the sophomore How We Live album, and Wilson's Deeper Graves project, it feels like a logical evolution." – The Sleeping Shaman
"'Tired' is a stunning balance between the group's trademark heaviness and atmospheric beauty, balancing a hazy shoegaze/post-rock approach with a thunderous power behind it that makes their climaxes come crashing down to earth with greater intensity. It's a transition away from the band's prior black metal sounds, easing into something that, for all its majesty, is much more graceful and melancholy." – Treble
"The Rain Will Cleanse is the best thing they've done so far, and it's something I have not been able to stop visiting lately. This is a record that tells you a lot of what you need to know on its cover, but once you dig into the music, you might find yourself showing that same distant stare, wondering what's happened to you." – Meat Mead Metal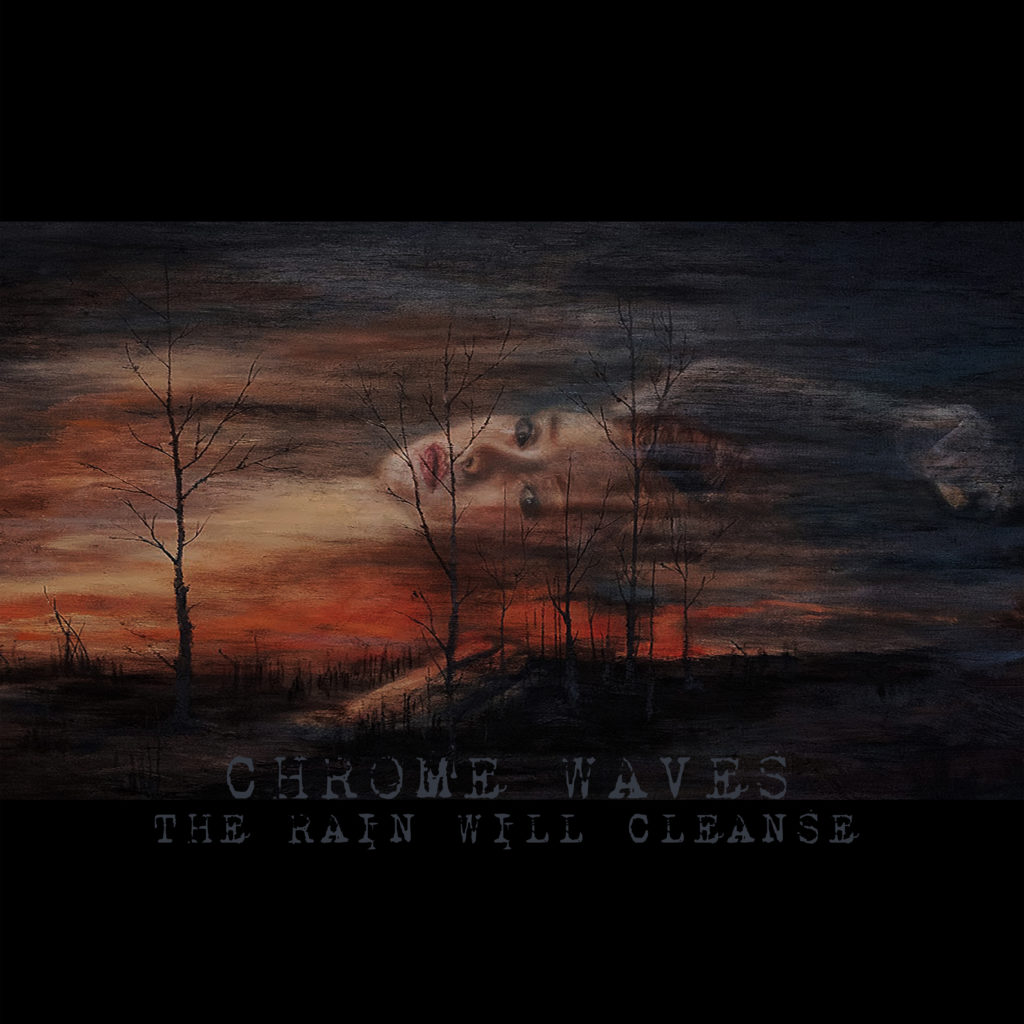 https://www.facebook.com/chromewavesofficial
http://chromewaves.bandcamp.com
http://www.instagram.com/chromewavesofficial
http://www.transcendingrecords.com
http://www.facebook.com/transcendingrecords
http://www.instagram.com/transcendingrecs
http://www.twitter.com/transcendingrec
http://disorder-recordings.com
http://disorder-recordings.bandcamp.com
http://disorder-design.com
https://www.instagram.com/disorderdesignco