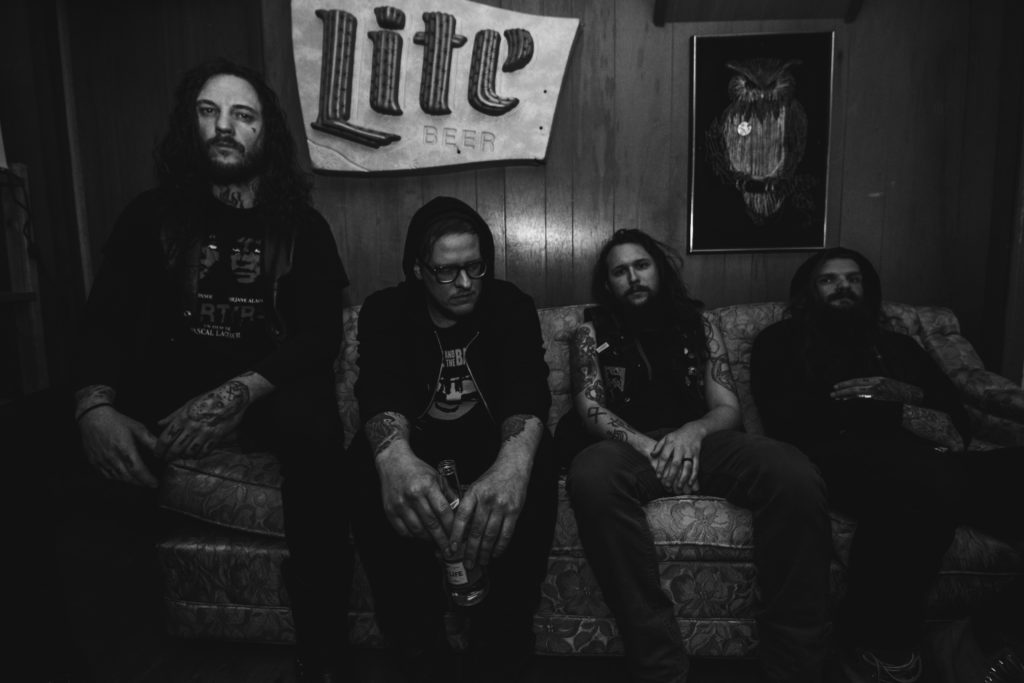 [photo by Luke Steffens]
CHROME WAVES will begin their Midwestern US tour with Tombs tomorrow. June 11th, in Kent. The trek runs through Detroit, St. Louis, and Des Moines on their way out to Electric Funeral Fest IV in Denver, where they'll perform alongside Torche, Dead Meadow, Call Of The Void, and more. After the fest, the bands tour back through Lincoln, Chicago, and end the tour in Columbus on June 18th.
The incoming tour with Tombs preceded CHROME WAVES' incoming tour with Suicide Forest which begins at the end of July and runs through mid-August. Watch for additional updates to this routing to be issued shortly.
Following the recent release of their debut LP, A Grief Observed, and several other singles, CHROME WAVES recently issued another new single titled "Bound," which was recently premiered through No Clean Singing.
Stream CHROME WAVES' "Bound" HERE.
CHROME WAVES Tour Dates:
w/ Tombs
6/11/2019 The Outpost – Kent, OH
6/12/2019 Sanctuary – Detroit, MI
6/13/2019 Fubar – St. Louis, MO
6/14/2019 Vaudeville Mews – Des Moines, IA
6/15/2019 Electric Funeral Fest – Denver, CO
6/16/2019 1876 – Lincoln, NE
6/17/2019 Live Wire – Chicago, IL
6/18/2019 The Summit – Columbus, OH
w/ Suicide Forest
7/31/2019 TBA – Indianapolis, IN *
8/01/2019 TBA – Oklahoma City, OK *
8/02/2019 TBA – Albuquerque, NM
8/03/2019 Yucca Tap Room – Phoenix, AZ
8/04/2019 Brick By Brick – San Diego, CA
8/05/2019 Elbo Room – Oakland, CA
8/06/2019 Tonic Lounge – Portland, OR
8/07/2019 Astoria – Vancouver, BC
8/08/2019 Highline – Seattle, WA
8/09/2019 McCoy's – Olympia, WA
8/10/2019 The Haul – Grants Pass, OR
8/11/2019 Blue Lamp – Sacramento, CA
8/12/2019 5 Star Bar – Los Angeles, CA
8/13/2019 Club Congress – Tucson, AZ
8/14/2019 TBA – Denver, CO *
* CHROME WAVES only
Following its CD and digital release through CHROME WAVES guitarist Jeff Wilson's own Disorder Recordings, A Grief Observed will now be issued on vinyl through Avantgarde Music in July. Preorders for the vinyl are now available through the label in Europe HERE and stateside by the band HERE.
Stream A Grief Observed HERE, and see the videos for "Past The Lights" HERE and "Open Casket" HERE.
CHROME WAVES – containing former members of Wolvhammer, Nachtmystium, Abigail Williams, Amiensus, and more – delivers their debut LP, the harrowing A Grief Observed. The album sees the band making its return with a new lineup, taking it from a side project to a full-time act. With six dense, mid-paced tracks, the dynamic album weaves through a myriad of sounds and styles, coalescing elements of black metal, doom, post/alt-metal, dark pop, and more. A Grief Observed was engineered by Niko Albanese with the band's James Benson and Jeff Wilson, finished with artwork by Wilson.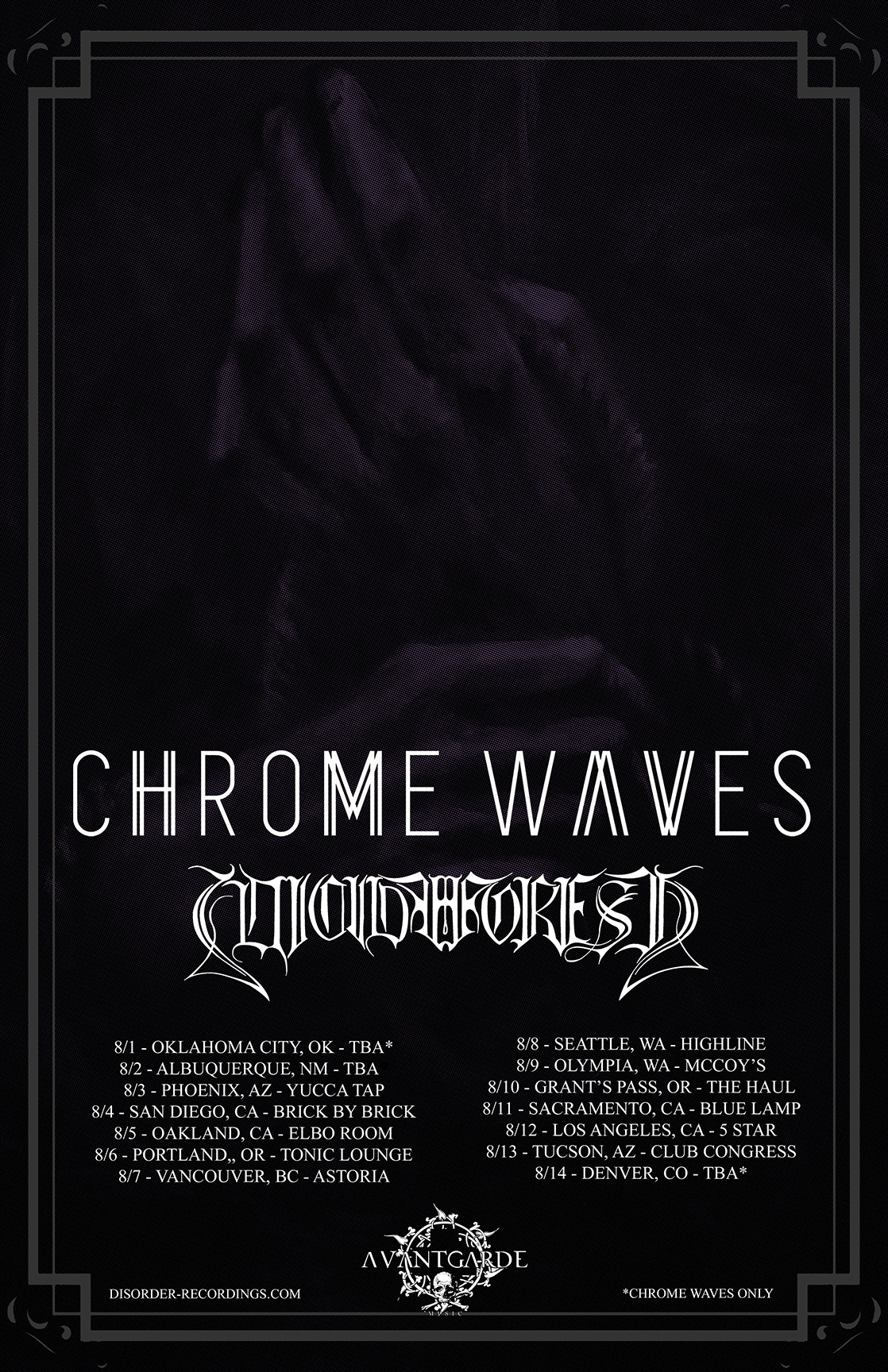 https://www.facebook.com/chromewavesofficial
https://chromewaves.bandcamp.com
https://www.instagram.com/chromewavesofficial
http://disorder-recordings.com
https://disorder-recordings.bandcamp.com
http://disorder-design.com