"It's a gnarly, unhinged rendition befitting our chaotic times…" – Revolver
Detroit punk/metal unit CHILD BITE has teamed up with Georgia sludge metallers Black Tusk for a collaborative quarantine cover of Prong's 1994 classic "Snap Your Fingers, Snap Your Neck."
Notes vocalist Shawn Knight, "I can't speak for Black Tusk but us CHILD BITE guys have been laying low for the past several months, focusing on other aspects of our lives as opposed to forcing band productivity when we honestly just weren't feeling it, or even worse, cluttering up the social landscape when the world has had much more pressing matters to focus on than demented rock music… Not that shit isn't still flinging off of the proverbial fan here in the US, but when the 'Tusk fellas hit us up about a light-hearted, low-stakes, long-distance collab, it sounded like just the right project to help us dip our toes back into being a band. And it was! Hopefully our take on this undeniable '90s banger brings a smile to a few faces today."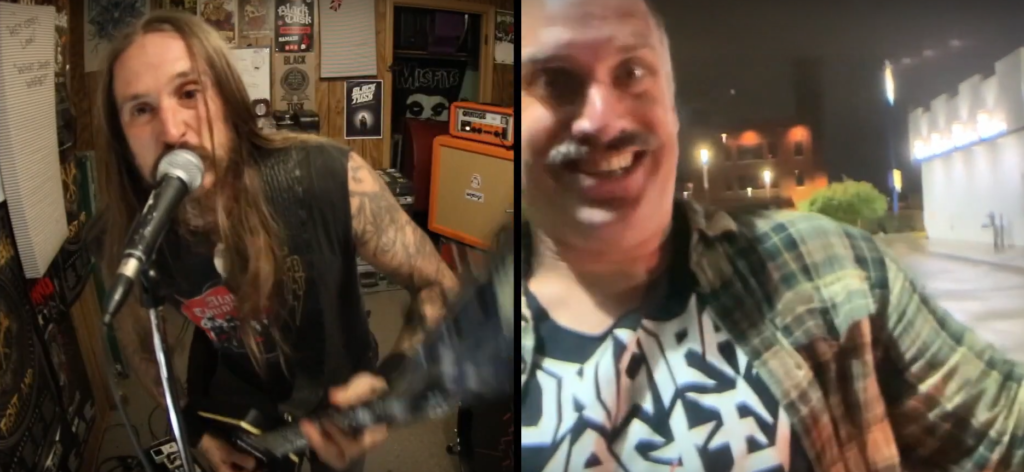 Check out the video now playing at Revolver Magazine, at THIS LOCATION.
CHILD BITE released their Blow Off The Omens full-length late last fall via Housecore Records. Captured by legendary engineer Steve Albini (Nirvana, Neurosis, The Jesus Lizard) and mixed by Grammy award-winning engineer Collin Dupuis (Tomahawk, Dr. John, Lana Del Rey), the nine-track offering is a leaner, meaner follow-up to the band's critically lauded 2016 full-length, Negative Noise. From the head bob-inducing, noise rock groove of "Vexed Life" to the Jello-Biafra-with-NoMeansNo-esque freight train that is "They All Look Away," Blow Off The Omens covers a lot of ground within its half-hour running time. Riffs indebted to both Piggy and Pig Champion root their way throughout the album like alt-metal/hardcore hogs on the hunt.
CHILD BITE's Blow Off The Omens is out now on CD, digital, and limited-edition vinyl formats. For physical orders, visit the Housecore store at THIS LOCATION. For digital orders, go the CHILD BITE Bandcamp page at THIS LOCATION where the record can be streamed.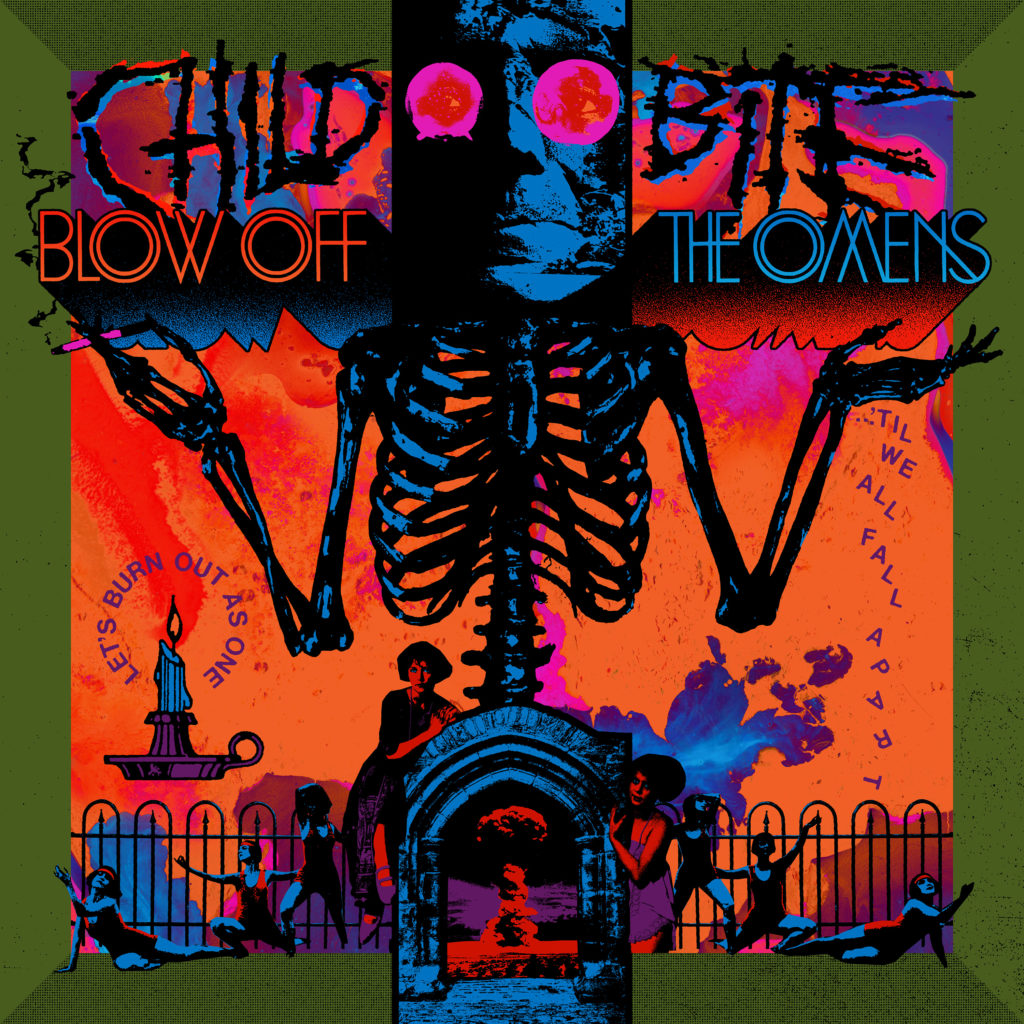 http://www.childbite.com
http://www.facebook.com/childbite
http://www.twitter.com/childbite
http://www.thehousecorerecords.com
http://www.facebook.com/housecorerecords
http://www.twitter.com/Housecore_Press
http://www.instagram.com/housecorerecords
http://thehousecorestore-com.3dcartstores.com