Detroit noise rock unit CHILD BITE will release their Burnt Offerings: Covers And Rarities 2010 – 2017 collection next month via Housecore Records. A 2xCD set, Burnt Offerings… is a compilation of CHILD BITE rarities culled from the last seven years of audio bedlam. The monster offering delivers twenty-eight tracks including several unreleased tunes as well as six cover songs featuring Philip H. Anselmo.
Today Revolver Magazine is offering up a preview into the collection with three tracks. Writes the esteemed publication, "Hitting the sweet spot between hardcore, metal, and Am-Rep-style noise-rock-isms, the genuinely interesting and bizarre CHILD BITE have gathered up a mammoth pile of odds and ends to create Burnt Offerings: Covers And Rarities 2010 – 2017, a goliath double-disc catch-all for the many cuts that may have fallen through the cracks between official releases. The twenty-eight tracks contained on the record include this trio of songs: a rare cover of Celtic Frost's 'The Usurper,' a similarly hard-to-find take on the Anal Cunt hitter 'Chump Change,' and the heretofore unreleased 2013 original composition 'Stroke The Negative.'"
Sample all three tracks courtesy of Revolver at THIS LOCATION.
CHILD BITE's Burnt Offerings: Covers And Rarities 2010 – 2017 will be available on Housecore Records May 11th as a 2xCD digipak with a fold-out poster. Preorders are available via the Housecore Store HERE.
"This serves as a mass grave for all of our musical orphans…," elaborates frontman Shawn Knight. "This whole project came to mind when both our guitarist and drummer left the band last summer. We had put out so many random bits and pieces over the years, not to mention a full album's worth of unreleased songs, that it really felt like a good time to take stock and officially wrap up that chapter of the band. The first six tracks [from disc 1] are from vinyl-only split EPs we've put out. We've found that our strongest writing comes in small batches. These songs were written and recorded as pairs, and are some of our best tunes, not to mention some of the best sounding recordings we've ever had. Tracks seven through ten were meant for what became Negative Noise, but soon after we recorded these demos we got a new drummer and we started moving in a different direction. These quick studio recordings have been collecting dust now for nearly five years… Tracks eleven through thirteen were recorded down at Anselmo's place on our way south for a big tour with Voivod and King Parrot. A couple members felt that the songs weren't ready for prime time so we held off from using them until now. I wouldn't be surprised if we revisited one or two of these in the future."
Burnt Offerings: Covers And Rarities 2010 – 2017 Track Listing:
Disc 1:
1. The Will To Disappear
2. Stag Thrall
3. Gang Omega
4. Sick & Subhuman
5. Prowl
6. Modern Torment
7. Abstract Interior Putrefaction
8. Feeding Tube Blues
9. Stroke the Negative
10. Carrion Tabernacle
11. Throb Forever
12. Corrosive Devotion
13. As I Approach The Void
14. Jerk Off Your Life
Disc 2 (covers):
1. My War (Black Flag cover)
2. Police Truck (Dead Kennedys cover)
3. Earth A.D. / We Bite (Misfits cover)
4. I Against I / Jam (Bad Brains cover)
5. Guilty of Being White / It Follows (Minor Threat cove ]
6. Hey! (Suicide Machines cover)
7. Don't (Unsane cover)
8. Unbridled (Samhain cover)
9. Siege (A.C. cover) *
10. Morrisey (A.C. cover) *
11. Chump Change (A.C. cover )*
12. Radio Hit (A.C. cover) *
13. Song #5 (A.C. cover) *
14. The Usurper (Celtic Frost cover) *
* featuring Philip H. Anselmo
CHILD BITE is currently in the midst of an Australian tour supporting labelmates King Parrot. The Regional Rampage tour commenced on March 28th and will pillage its way through nearly two-dozen venues upon its conclusion on April 28th. See all remaining dates below.
CHILD BITE w/ King Parrot [remaining dates]:
4/12/2018 Railway Hotel – Bundaberg, QLD
4/14/2018 Dalrymple Hotel – Townsville, QLD
4/15/2018 Edge Hill Tavern – Cairns, QLD
4/19/2018 Spotted Cow – Toowoomba, QLD
4/20/2018 Parlour House Show – Port Macquarie, NSA
4/21/2018 UTSC Fest / Bald Faced Stag – Sydney, NSW
4/22/2018 UTSC Fest / Bald Faced Stag – Sydney, NSW
4/24/2018 Musician Megastore -Bendigo, VIC
4/25/2018 Karova Lounge – Ballarat, VIC
4/26/2018 Barwon Club – Geelong, VIC
4/27/2018 The Evelyn – Melbourne, VIC
4/28/2018 Pelly Bar – Frankston, VIC
CHILD BITE is an American noise rock/hardcore punk/heavy metal band formed in 2005 in Detroit, Michigan. The band's core members are founding vocalist Shawn Knight and long-time bassist Sean Clancy. CHILD BITE has released four full-length albums and ten EPs over the past twelve years, all featuring artwork by Shawn Knight. Their upcoming two-disc anthology, Burnt Offerings, features twenty-four tracks of rarities and covers recorded between 2010-2017. To date, CHILD BITE has played nearly nine-hundred shows throughout Europe and North America, including tours supporting acts such as Down, Voivod, Negative Approach, Superjoint, Poison Idea, and Unsane.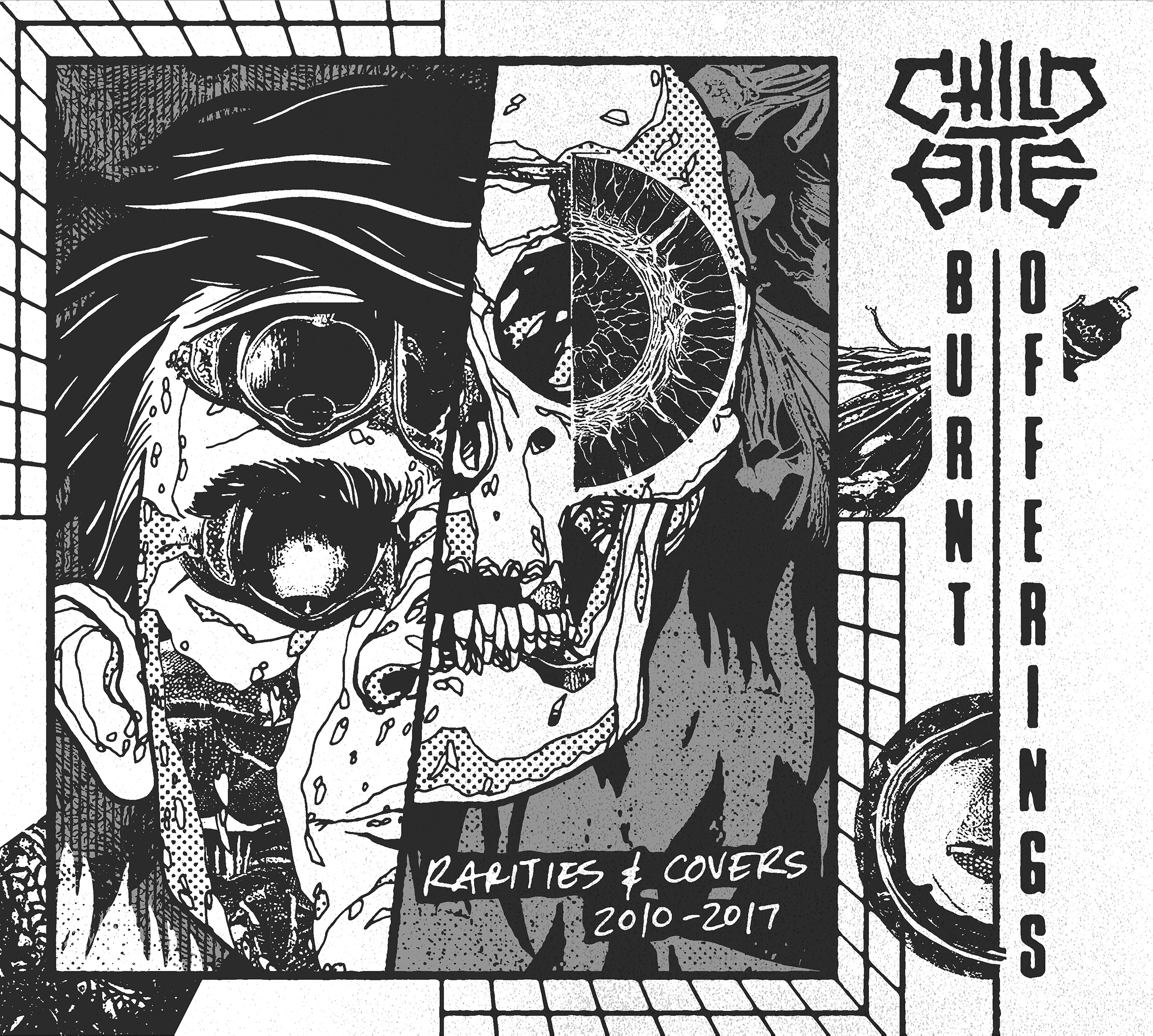 http://www.childbite.com
http://www.facebook.com/childbite
http://www.facebook.com/syk.official
http://www.thehousecorerecords.com
http://www.thehousecorestore.com
http://www.facebook.com/housecorerecords