Immaculada High is the imminent new full-length from Texas-based cult noise rock trio CHERUBS. Set for release on July 26th via Relapse Records, Immaculada High was recorded and engineered by Erik Wofford (Explosions In The Sky, The Black Angels, My Morning Jacket) at Cacophony Studio in their hometown of Austin with art by Connor Claver, Dayan D'aniello, and the band's own Kevin Whitley. Immaculada High is eleven tracks of signature CHERUBS clamor with an added twist of Texas-sized, psychedelic racket. Smooth, rumbling, low-end rhythms interplay with feedback drenched, chugging guitars, relentless tone and vocalist Kevin Whitley's shrill, life-of-the-LSD-party vocals. On Immaculada High, CHERUBS loudly proclaim their title as bonafide noise rock legends who continue to forge transgressive yet remarkably accessible punk for a jaded world.
In advance of the record's release, Revolver Magazine is pleased to unveil the band's visual accompaniment to "18 The Number," noting "The video… is a psychedelic mash-up of clips that reflects the band's overall approach – antagonistic yet playful and mischievous. Musically, the track is a catchy and muscular exercise that will please devotees of their previous work as well as fans of Unsane, Melvins and the like.
Adds the band, "Rabbit wanted to go to the moon. Rabbit asked the birds, but Eagle was busy and Hawk was too low, so Crane would have to do. The journey was long and Rabbit was heavy. Crane's legs stretched, and Rabbit's paws bloodied, but they made it… and Rabbit patted Crane's head red in thanks. Love, Us."
View CEHRUBS' "18 The Number" video, courtesy of Revolver Magazine, at THIS LOCATION.
Stream CHERUBS' previously released song "Sooey Pig" below.
Immaculada High will be released on CD, LP, and digital formats. Physical packages are available for preorder via Relapse.com HERE. Digital downloads and streaming services are available HERE.
CHERUBS will perform two exclusive East Coast shows next month with Low Dose before embarking on a midwest headlining tour throughout August. See all confirmed dates below.
CHERUBS:
7/13/2019 Saint Vitus Bar – Brooklyn, NY w/ Low Dose
7/14/2019 Kung Fu Necktie – Philadelphia, PA w/ Low Dose
8/09/2019 Care Less Lounge – Louisville, KY
8/10/2019 Ruby Tuesday – Columbus, OH
8/11/2019 Small's Bar – Hamtramck, MI
8/13/2019 Buzzbin – Canton, OH
8/15/2019 Empty Bottle – Chicago, IL
8/16/2019 Turf Club – St. Paul, MN
8/17/2019 Minibar – Kansas City, MO
Rightfully hailed as "the noisiest pop music on the planet" by Pitchfork, Texas-based cult noise rock trio CHERUBS have been purveyors of sonic bedlam since their inception in 1991. After an unforeseen return to the scene from a two-decade hiatus in 2014, the CHERUBS have now joined forces with the equally revered Relapse Records for the release of their fifth full-length Immaculada High.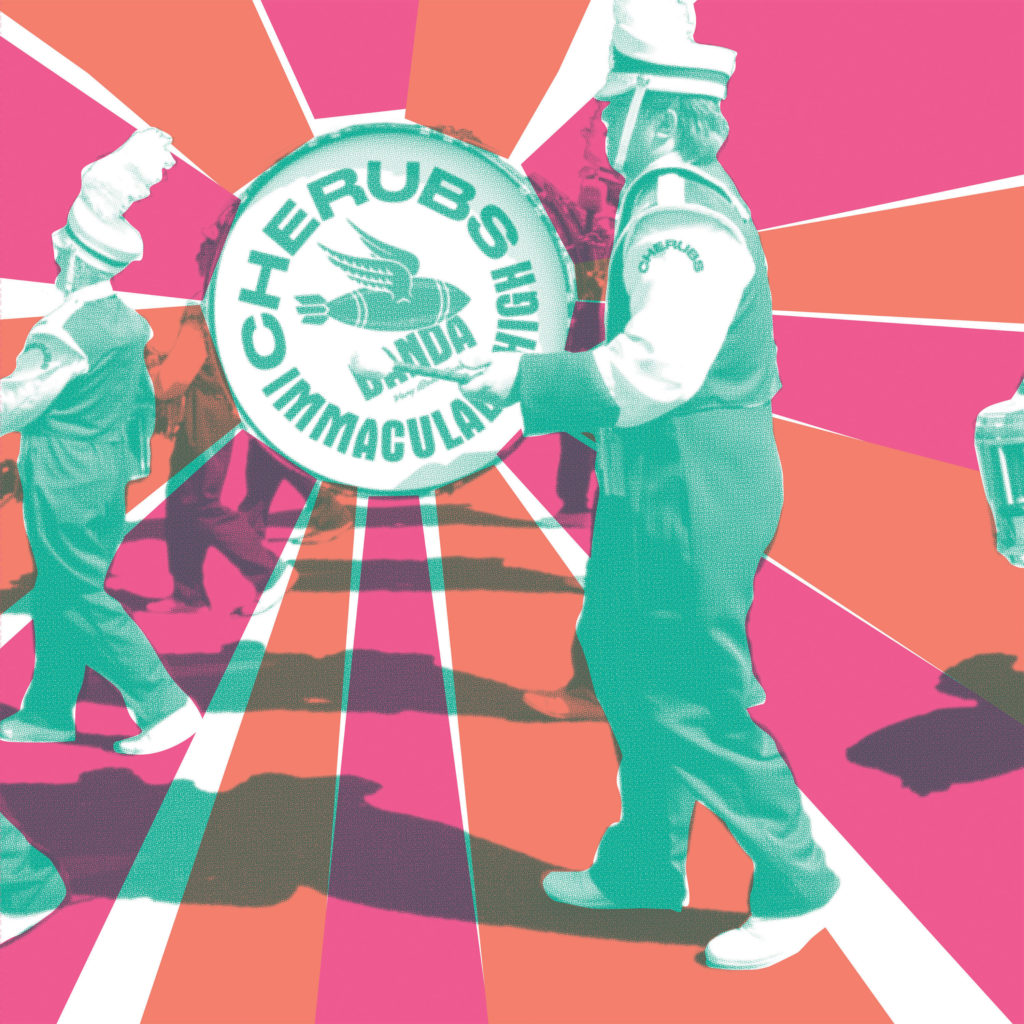 http://www.facebook.com/CherubsTX
http://www.instagram.com/cherubsbandatx
http://cherubs.bandcamp.com
http://www.relapse.com
http://www.relapserecords.bandcamp.com
http://www.facebook.com/RelapseRecords
http://www.twitter.com/RelapseRecords
http://www.instagram.com/relapserecords