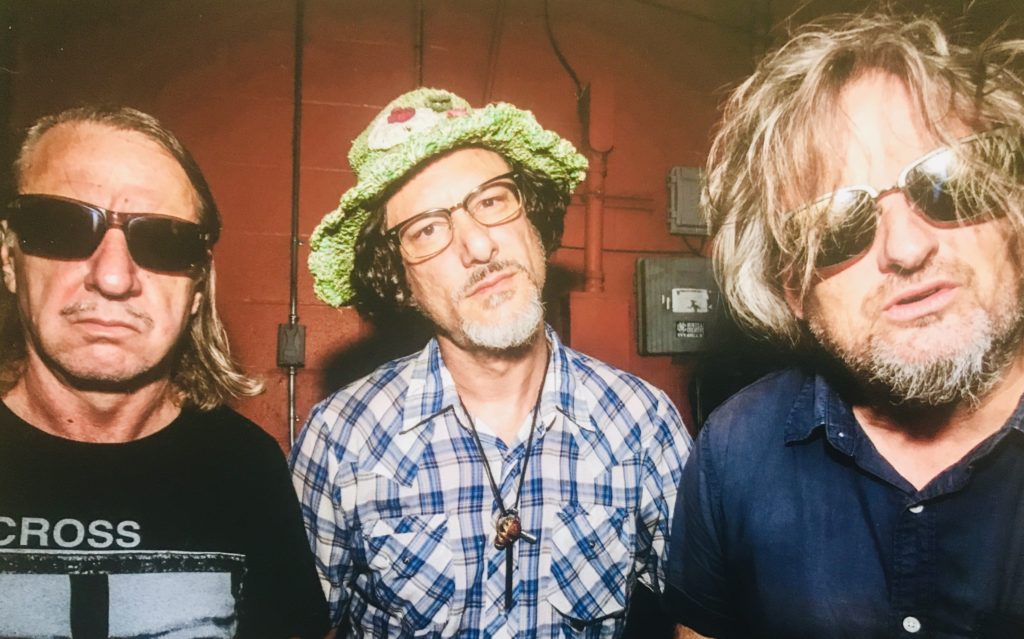 "The fabled noise-rock outfit paint an ugly world on their second post-reunion release, but they have never sounded freer or more purposeful." — Pitchfork
Austin, Texas-based cult noise trio CHERUBS will kick off a short run of West Coast dates tonight. The journey begins in Tuscan, Arizona and will make its way through seven cities, drawing to a close October 12th in Englewood, Colorado. The band will be joined by Low Dose on select shows. In November, CHERUBS will play in Lubbock and Austin respectively, the latter supporting Flipper with David Yow. See all confirmed dates below.
CHERUBS will be touring in support of their Immaculada High full-length released in July via Relapse Records. Recorded and engineered by Erik Wofford (Explosions In The Sky, The Black Angels, My Morning Jacket) at Cacophony Studio in CHERUBS' hometown of Austin with art by Connor Claver, Dayan D'aniello, and the band's own Kevin Whitley (vocals), Immaculada High is eleven tracks of signature CHERUBS clamor with an added twist of Texas-sized, psychedelic racket. Smooth, rumbling, low-end rhythms interplay with feedback drenched, chugging guitars, relentless tone and Whitley's shrill, life-of-the-LSD-party vocals. On Immaculada High, CHERUBS loudly proclaim their title as bonafide noise rock legends who continue to forge transgressive yet remarkably accessible punk for a jaded world.
Immaculada High is out now on CD, LP, and digital formats. Physical packages are available via Relapse.com HERE. Digital downloads and streaming services are available HERE.
View the band's videos for "Full Regalia" and "18 The Number" below.
CHERUBS:
10/02/2019 Club Congress – Tucson, AZ
10/03/2019 Zebulon – Los Angeles, CA w/ Low Dose
10/04/2019 Bottom Of The Hill – San Francisco, CA w/ Low Dose
10/05/2019 Blue Lamp – Sacramento, CA w/ Low Dose
10/08/2019 Highline – Seattle, WA w/ Low Dos
10/09/2019 High Water Mark – Portland, OR w/ Low Dose
10/12/2019 Moe's Original BBQ And Bowl – Englewood, CO
11/02/2019 Jake's – Lubbock, TX
11/09/2019 Hotel Vegas – Austin, TX w/ Flipper
Rightfully hailed as "the noisiest pop music on the planet" by Pitchfork, Texas-based cult noise rock trio CHERUBS have been purveyors of sonic bedlam since their inception in 1991. After an unforeseen return to the scene from a two-decade hiatus in 2014, the CHERUBS have now joined forces with the equally revered Relapse Records for the release of their fifth full-length, Immaculada High.
"Dripping with '60s-style influences, the band turned what was once a government-contracted cartoon into a psychedelic Dr. Seuss-esque journey through the throne of the Western world." – Alternative Press on CHERUBS' "Full Regalia" video
"Immaculada High is more than just a noise album. It's abrasive and unrelenting. If the genre has been known for its tendencies to be transgressive against sensibilities, then CHERUBS are slowly dragging their nails across the chalkboard with sheer delight." – Metal Injection
"The video… is a psychedelic mash-up of clips that reflects the band's overall approach – antagonistic yet playful and mischievous. Musically, the track is a catchy and muscular exercise that will please devotees of their previous work as well as fans of Unsane, Melvins and the like…" – Revolver on CHERUBS' "18 The Number" video
"Calling this noise rock is accurate, but really unfair as it's WAY more than that. Switching from pummeling heavy dirges to spastic ear-fuckery, Immaculada High does not mess with the CHERUBS legacy at all. This is relentless and it is noisy as peck and meant to be played at extreme volumes. Do yourself a favor and peck this up." – Decibel's for Those About To Squawk Column
"It's raw and psychedelic with a massive snare crack of Steve Albini proportions, clear enough that every individual part comes through but still as noisy and weird and claustrophobic as you'd hope." – BrooklynVegan
"The trio have never sounded bigger or better…the appropriately spacious atmosphere remains as intimate and affected as classic noise rock while still elevating their newly profound psychedelic twinges into many of the finer moments… Highly recommended." – Grizzly Butts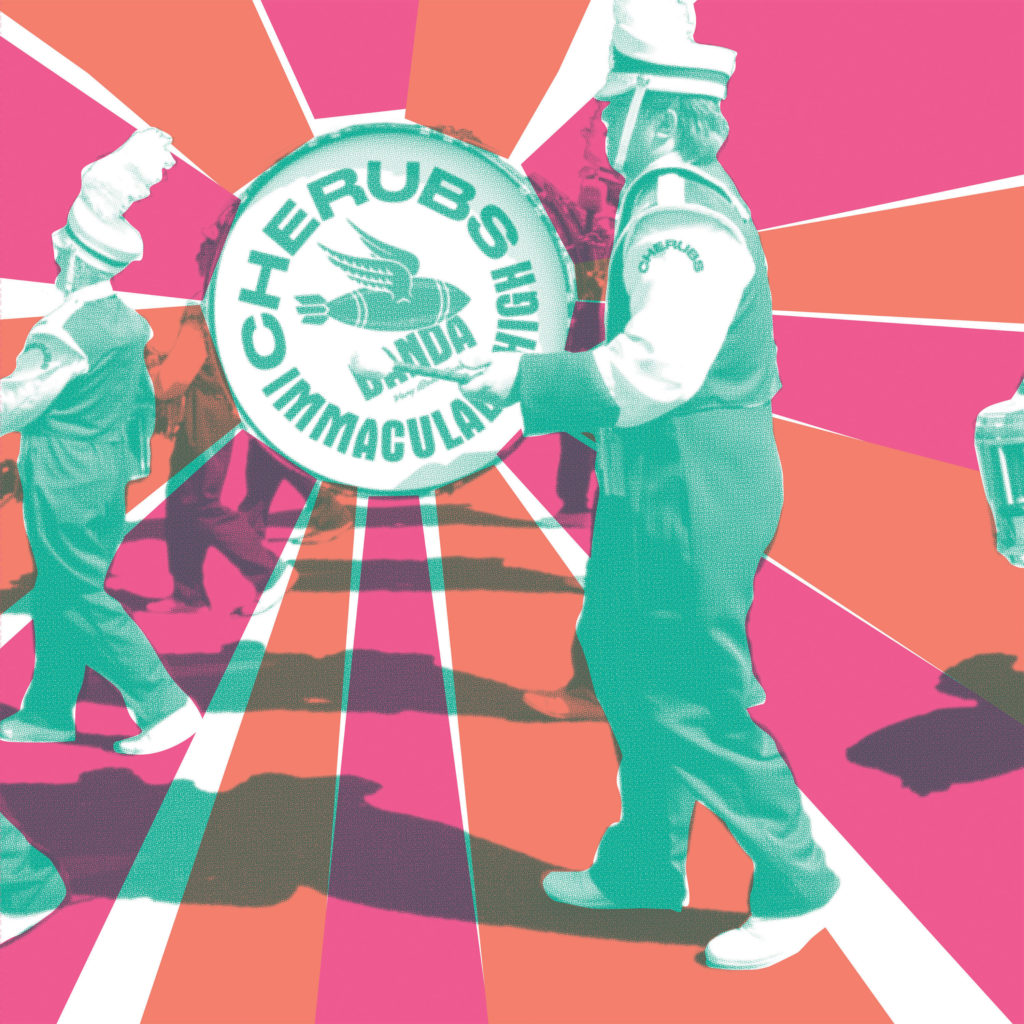 http://www.facebook.com/CherubsTX
http://www.instagram.com/cherubsbandatx
http://cherubs.bandcamp.com
http://www.relapse.com
http://www.relapserecords.bandcamp.com
http://www.facebook.com/RelapseRecords
http://www.twitter.com/RelapseRecords
http://www.instagram.com/relapserecords