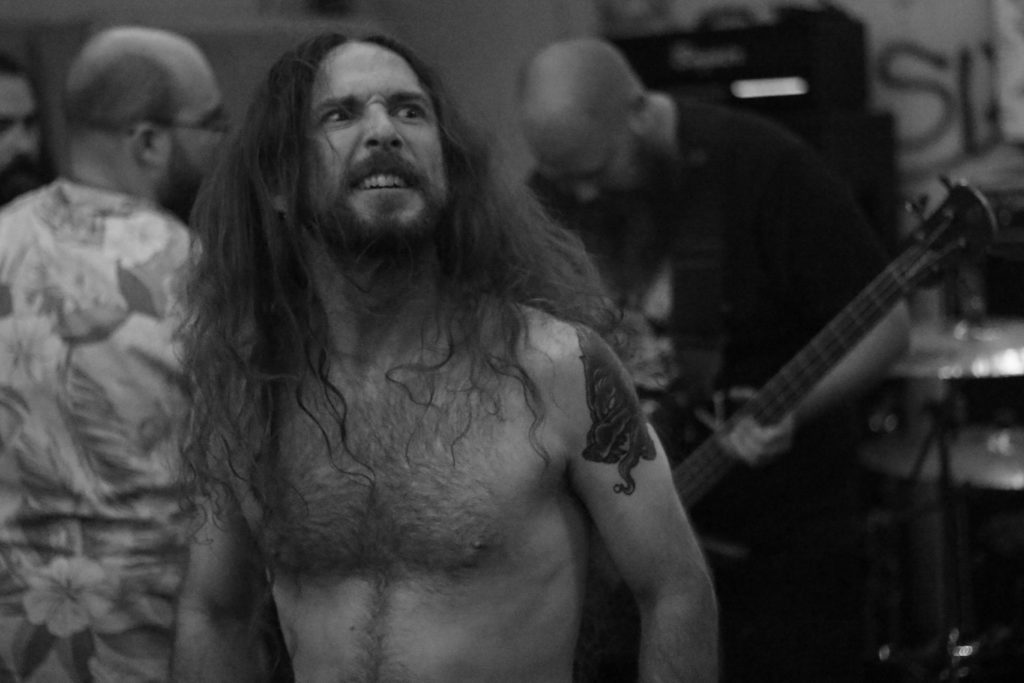 San Diego-based CAVE BASTARD – formed by ex/current members of Cattle Decapitation, Gutrot, Ritual Torture, Bridge Jumper, Temblad, and more – has released a new single from their impending debut LP, The Bleak Shall Devour The Earth. The unwelcoming "Neo-Genesis" makes its public debut through Metal Injection.
Unloading a brutalizing style of apocalyptic/dystopian metal, The Bleak Shall Devour The Earth was captured in October 2016 at Audio Design Studios in San Diego, recorded and mixed by legendary engine-ear, Billy Anderson (Neurosis, Brutal Truth, Cattle Decapitation) with assistant engineer Jordan Andreen, mastered at Trakworx by Justin Weis, and completed with artwork by Varises Otak.
Explore the torment of CAVE BASTARD's "Neo-Genesis" at Metal Injection RIGHT HERE.
The band reports, "'Neo-Genesis' is a part of the story of the CAVE BASTARD, which is the main theme of The Bleak Shall Devour The Earth. All of the pain, chaos, and torment that reality brings culminate into one being, as the song starts with, 'Pain sensory overload, fallen victim inhumane. Shocked system electrified, mutilated with hate.' That entity then becomes a catalyst, transcending the pain it endured to unleash anguish and misery upon all; the new purveyor of a new chaos. Anything and everything succumbs to its wrath, only seeking solace in death, for the fury unleashed is magnified from what had created the CAVE BASTARD in the known beginning: 'Corrupted creation rescinding salvation. Hope is lost; deteriorate. Reduced to nothing eternal. Slipping quickly insane, left to live no more. Desiccated remains, chaos reborn.' 'Neo-Genesis' is only one piece to this story, and more will be unveiled with the release of the second album, which is already being conceptualized."
The Bleak Shall Devour The Earth will see release on LP and digital formats on March 23rd via Accident Prone; find a huge array of preorder package options and stream the track "Massacre Reaction" HERE.
CAVE BASTARD has booked several shows across Southern California in March and April, including an album release show for The Bleak Shall Devour The Earth in their hometown on April 19th, with more widespread tour actions to be announced.
CAVE BASTARD Live:
3/24/2018 Unfair Oaks – Pasadena, CA w/ Ruin, Short Temper, Barrage, Lost Lands
3/31/2018 The Blvd – Los Angeles, CA w/ Vale, Arachnigod, Anshelm
4/19/2018 Soda Bar – San Diego, CA *Release Show w/ Nukem, Bad Acid Trip, Beekeeper
Three-and-a-half years in the making, the debut full-length dark vision of CAVE BASTARD is ready to be unleashed. The album combines the band's bleak imagery and outlook with devastatingly brutal riffs and earthmoving rhythms which set the tone for a voyage into the apocalypse. Featuring eight new songs bearing titles such as "Massacre Reaction," "Trapped In A World Of Formlessness," and "Purity Through Oblivion," CAVE BASTARD draws you in to their void of chaos. CAVE BASTARD is the manifestation of atrocities, inhumanities, and corruption, and The Bleak Shall Devour The Earth is the first chapter in their tale of torment.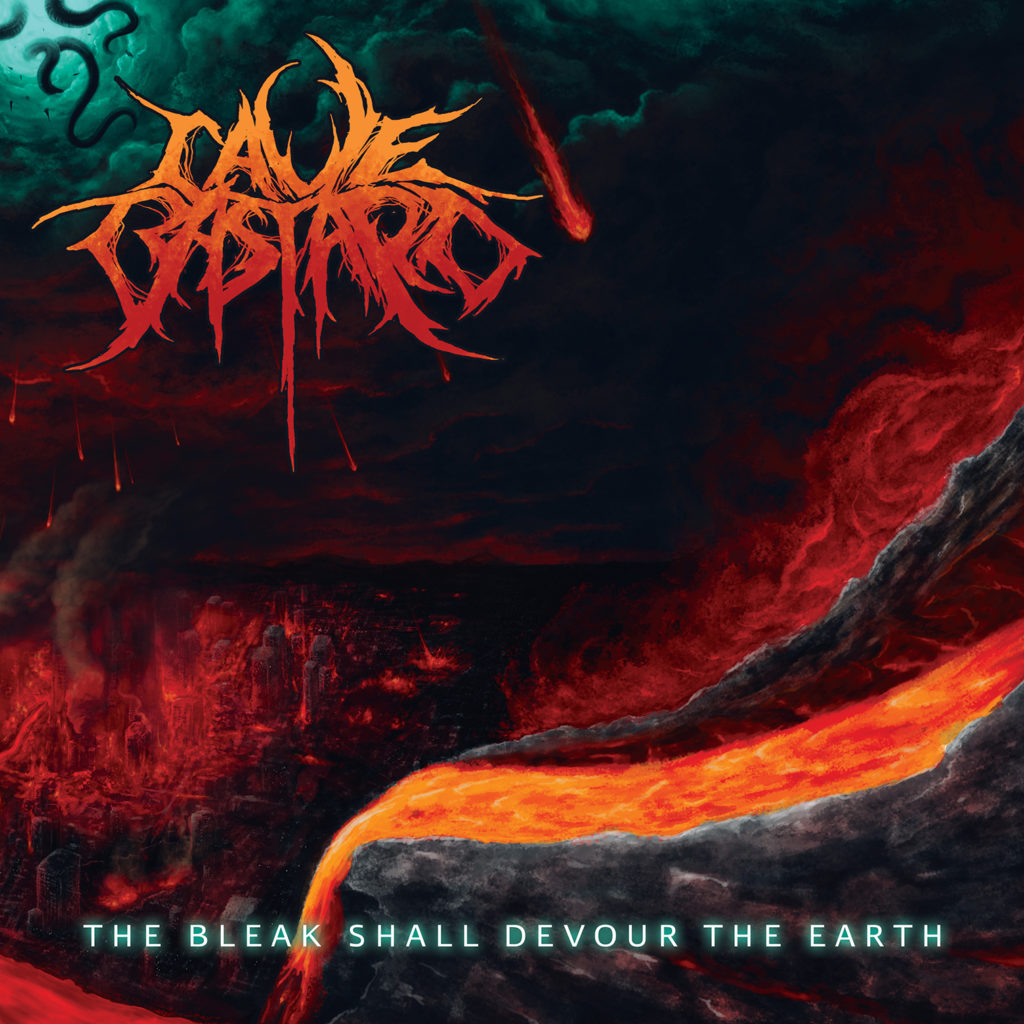 https://www.facebook.com/cavebastard
https://cavebastard.bandcamp.com
https://www.accidentprone.com
https://accidentpronerecords.bandcamp.com
https://www.facebook.com/accidentpronerecords