San Diego, California-based extreme metal/progressive unit CAVE BASTARD is pleased to unveil a startling new video for "Anti-Vaxxtermination." Now playing at Decibel Magazine, the timely track appears on the band's long-awaited sophomore full-length, Wrath Of The Bastard, set for release November 12th via Antrum Records.
Recorded by Dave Otero at Flatline Audio in March 2020, Wrath Of The Bastard is composed of a series of morbid pulverizing movements completely separate from previous efforts, while telling tales of torment ending with the obliteration of humankind.
Comments the band of "Anti-Vaxxtermination," "Written during the summer of 2019 — well before the first Covid-19 cases were reported — the concept behind 'Anti-Vaxxtermination' was inspired by the 'wellness' community, which is notoriously anti-vaccine and promotes unproven treatments with unsubstantiated claims for several different diseases and ailments, often with the motive of profit by snake-oil salesmen. Diseases such as measles — virtually eradicated by the year 2000 in the US — rose drastically within the last fifteen years, prompting a travel advisory warning for foreigners traveling in the United States. The idea of deadlier and severely crippling diseases returning unchecked came to mind, wiping out a majority of the population whilst humanity tears itself apart, resulting in vulnerability to existential threats. Unbeknownst to us that a global pandemic was right around the corner, we've unfortunately seen the continuation of the spread of anti-vaccine rhetoric."
View CAVE BASTARD's "Anti-Vaxxtermination," courtesy of Decibel Magazine, at THIS LOCATION.
Stream CAVE BASTARD's previously released single "Chaos Unearthed" at THIS LOCATION.
Wrath Of The Bastard will be released on CD and digital formats. Find preorders at THIS LOCATION.
Ripped from the void and placed in a flesh prison to inflict discreation upon the universe, so begins the saga of CAVE BASTARD. Founded in 2014 by bassist Troy Oftedal (ex-Cattle Decapitation), guitarist Nick Padron (ex-Bridge Jumper), and vocalist Steve Pearce (ex-Ritual Torture) in San Diego, California, the band chronicles the physical manifestation of malice, chaos, and suffering. First releasing a split 12″ record with BLK OPS in 2017, followed by their debut album, The Bleak Shall Devour The Earth in 2018 (both recorded by legendary "engine-ear" Billy Anderson), CAVE BASTARD garnered attention through blistering live performances across the Western and Southwestern US.
CAVE BASTARD:
Recording Lineup:
Troy Oftedal – bass
Steve Pearce – vocals
Adolfo Acuna – lead guitar
Nick Pardon – guitar
Marlon Matthew – drums
Current Lineup:
Troy Oftedal – bass
Steve Pearce – vocals
Adolfo Acuna – lead guitar
Sergio Carlos – drums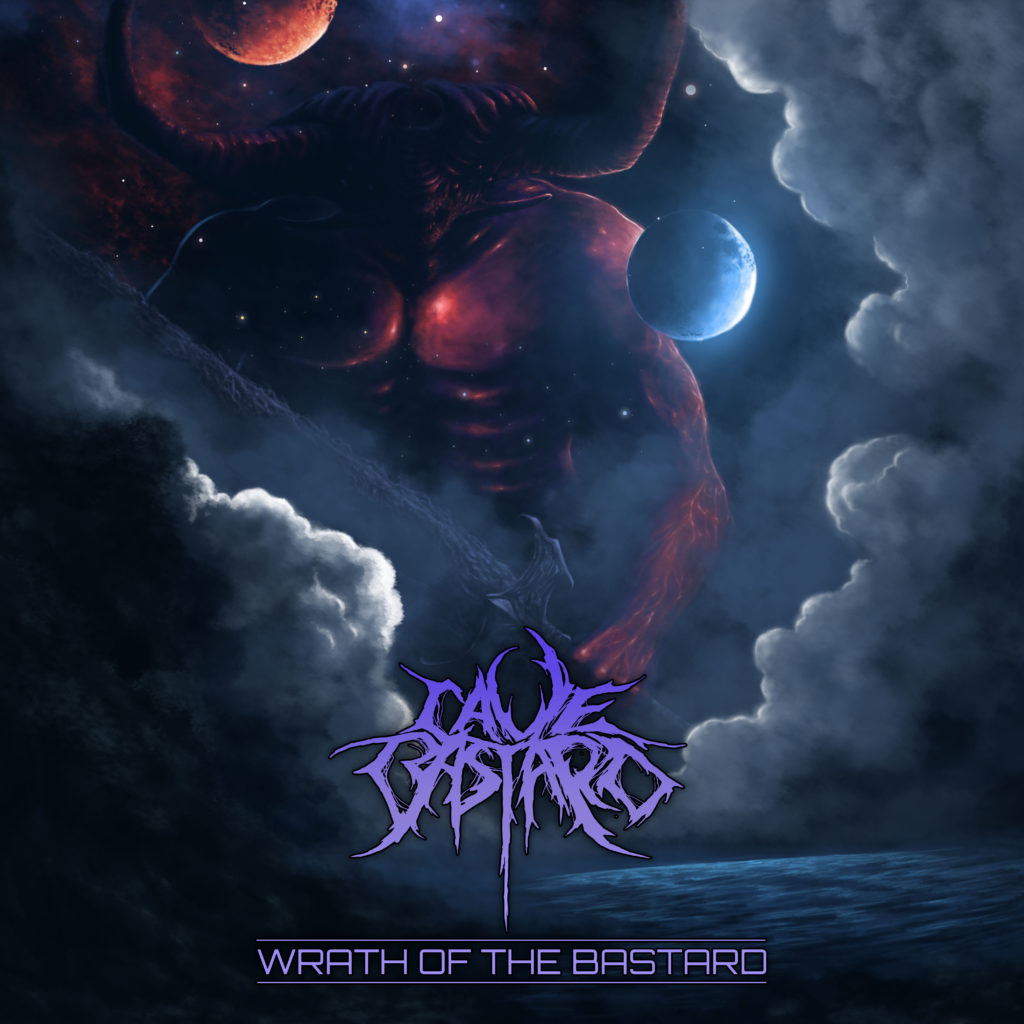 http://www.facebook.com/cavebastard
http://www.instagram.com/cavebastard
http://cavebastard.bandcamp.com