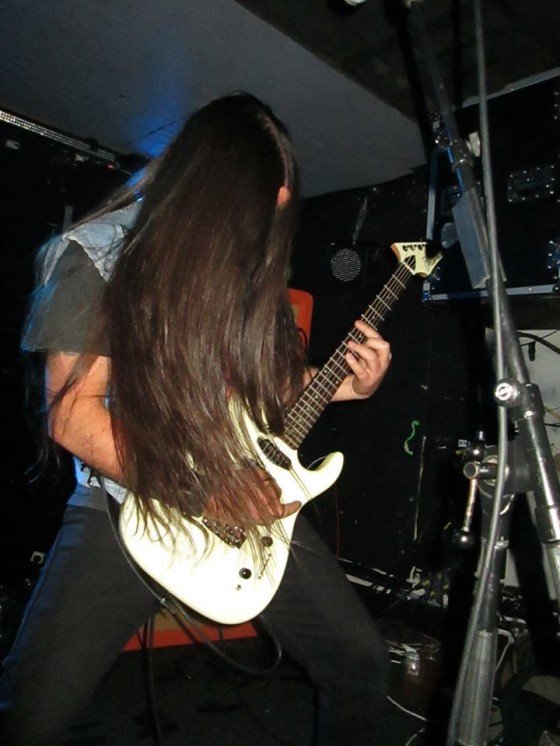 In less than a week, 20 Buck Spin will raise the ominous sails on the label's maiden voyage with the mighty Adelaide, Australia CAULDRON BLACK RAM horde, and their Stalagmire LP will pillage your village. Their third album sees its members utilizing their individual tactics learned with their other current rankings as members of Mournful Congregation, StarGazer, Misery's Omen and more culminated into something as oddly unique as it is debauchery-ridden and unholy.
Having been fully stockpiled for this brutal invasion, today CAULDRON BLACK RAM has surged out of port early, and Stalagmire is now plowing forth at ramming speed intent on unleashing hell ahead of the predicted schedule. While the officially declared days of doom are to be April 1st in North America and April 4th in Europe, the entire record is now playing at Revolver. With nine treacherous tales of doom and death, the crew's latest tirade be the grandest onslaught from this brutal seafaring trio yet, with the pungency of an armada's worth of bilge rats and bellowing with the might of a thousand cannons.
Break out the grog and succumb to the criminally potent shanties of Stalagmire at Revolver RIGHT HERE.
The compact disc and long-playing vinyl editions of Stalagmire are both now on pre-release sale through the suppliers of prime underworld provisions at 20 Buck Spin's shop HERE.
Be wary, as further news on these bludgeoning bandits as their reign over the seas continues with unruly performances across the lands they plunder in the months ahead.
"I can hear the giants of death marching out of my speakers and heavy bolts of filth coming out of the sky." – Cvlt Nation
"Cauldron Black Ram seems to be part of a glut of Australian bands… that all borrow liberally from many pools of extreme metal and mix them together into a murky quagmire of influences. And Stalagmire is a decidedly murky album. Pirates or no, you could still proudly wear a Cauldron Black Ram patch and get 10+ kvlt points on any obscure metal forum." – Metal As Fuck
"It's a riff-driven blast furnace. It heats the riffs and throws them at you in a molten stream, and the needling guitar leads are molten, too. The slamming rhythms that rear their head in the song also sound like the hammering of girders in a steel mill… dirty blackened death through and through." – No Clean Singing
"…dirty, grimy, Hellhammer-styled thugging about skulls, pirates, and stabbing people in the fucking face. This is a short album, and I wish it was longer, because the foul black miasma of this disc is just way too much fun for me to want it to be over. Crank this up and it will cut your ass up and feed it to sharks." – The Metal Crypt
"The record sounds like it was recorded in a dripping sea cave on some remote harbour surrounded by plunder and bones while the rotten, mouldy riffs and melodies could only be played by the betrayed sea dogs of John Carpenter's The Fog rather than an un-named twerp in eyeliner and dreadlocks." – This Is Not A Scene
"…we need someone to remind people of the ruthless, murderous nature of pirates, and how they show no mercy when in the reach of something they want. Cauldron Black Ram hammer home that violent intent perfectly, and they'll scare the hell out of anyone within arm's reach." – Meat Mead Metal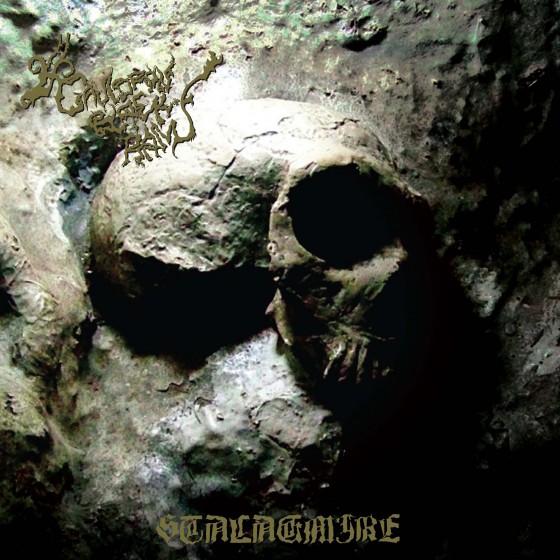 http://cauldronblackram.bandcamp.com
https://www.facebook.com/cauldronblackramofficial
http://www.20buckspin.com
http://www.facebook.com/20buckspin
http://twitter.com/20buckspinlabel