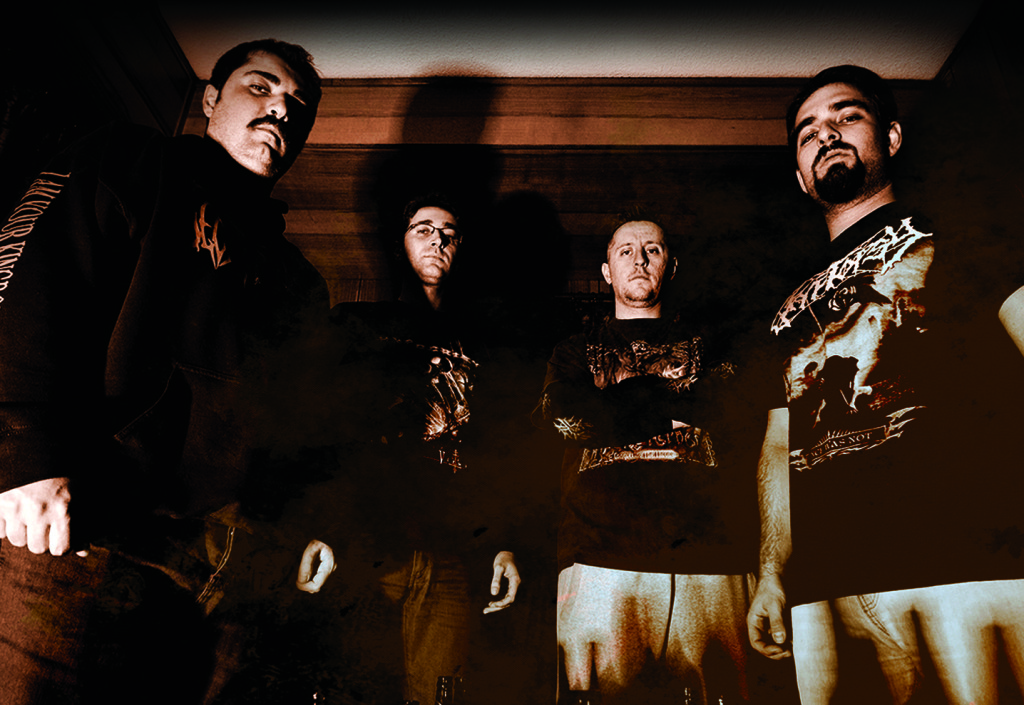 Turkish technical death metal assassins CARNOPHAGE will release their sophomore full-length via Unique Leader Records this Fall. Titled Monument, the nine track punisher was recorded by Unsal Ozata at Studio Deep (Burial Invocation, Cenotaph, Decaying Purity, Inhuman Depravity etc.), mixed and mastered by Sasha Borovykh at TsunTsun Productions (Cerebral Effusion, Soils Of Fate, Epicardiectomy, Fleshbomb etc.), and comes adorned in the tormented, Baroque-era influenced cover art of Cihan Engin. Boasting an inexorable assault of jackhammering blasts, churning riffs, and inhuman death grunts, Monument is true exercise in controlled chaos and, following an eight-year dormancy, finds the band at the peak of their methodical and unapologetically diabolical ingenuity.
Monument will be released September 23rd, 2016 via Unique Leader Records. In the meantime check out "At The Backside Of Our Civilization" below:
Monument Track Listing:
1. Incandescent
2. Second Genesis
3. Resistance Against Mind Clouding Heresy
4. Same Old Circle
5. Unbroken Fortitude
6. At The Backside Of Our Civilization
7. Ode To Corruption
8. Sparks Of The Experiment
9. Inertia And Failure
CARNOPHAGE was formed in early 2006 and released their debut Deformed Future/Genetic Nightmare in 2008 through Unique Leader Records. Adored by fans and critics in the know, a 4.27/5 review from Metal Crypt hailed, "Everything is literally perfect for a technical brutal death metal album… If only bands like this could tour the United States and show the legion of copycats in brutal death metal bands how it is done, then the genre would be going in the right direction. I cannot wait to hear what else CARNOPHAGE." Technicaldeathmetal.com concurred, "This death metal sounds like it belongs in the crypts, or perhaps even the sub-basement or the sewers beneath. Appropriately septic and sick… Like Severed Savior or Inveracity, CARNOPHAGE can get technical, but never forget that this is death metal."
CARNOPHAGE played numerous shows in support of the record before going on unofficial hiatus. They reunited in 2014 with an updated lineup of bassist Bengi Öztürk, drummer Onur Özçelik (Black Omen), guitarists Mert Kaya and Serhat Kaya (ex Cenotaph), and vocalist Oral Akyol (Cidesphere) and are ready to rumble infrastructures globally with the subterranean sounds of Monument.
http://www.facebook.com/carnophageturkey
http://www.uniqueleader.com
http://www.facebook.com/UniqueLeaderRecords
http://www.twitter.com/UniqueLeaderRec
http://www.youtube.com/uniqueleaderrecords