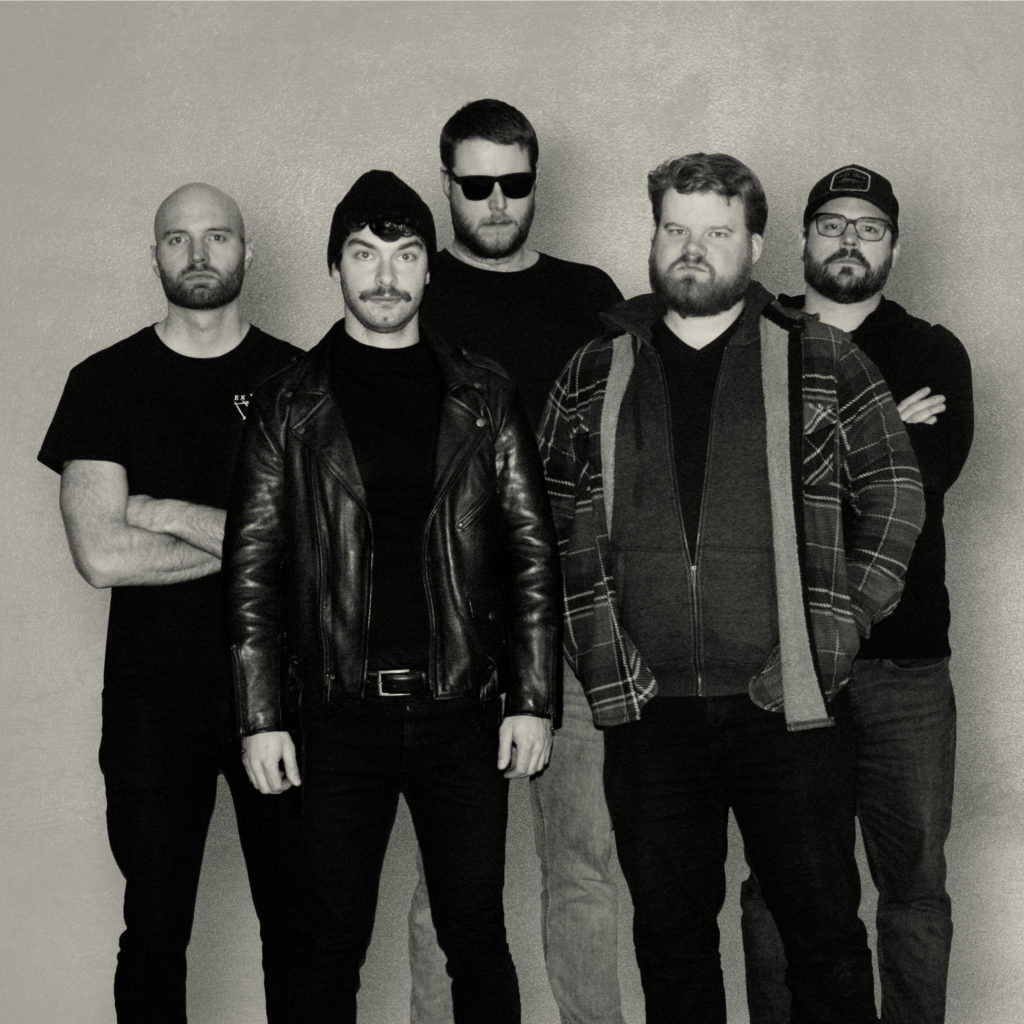 photo by Luke Olson
New Noise Magazine is hosting an exclusive stream of "Forever In Retrograde," the new song from Minneapolis, Minnesota-based doom/hardcore punk outfit CACHE, as the band prepares to release their eponymous debut EP next week.
Formed in 2019 and reformed in 2022 (pandemic woes in between), CACHE is a five-piece band from Minneapolis featuring members of current acts Serac, Blue Ox, Dana Sterling, and Kaldeket. Members have also previously played in bands such as Aziza, Morality Crisis, Maeth, and Saginaw. The output of CACHE is what you get when a sludge metal band steers away from the doom and gloom and writes a punch-drunk rock and roll record.
While emphasizing catchiness and fun, CACHE still employs the appropriate amount of knuckle-dragging associated with the genre, never sacrificing the sound of splitting heads. Influences cited include Floor, Torche, Karp, and Queens Of The Stone Age; bands that are as infectious and hook-laden as they are heavy and uncompromising. The result is a gleeful mix of ripping hardcore punk, stoner rock, and sludge metal, that can be gobbled down like a handful of candy spoils ripped from the entrails of a piñata beaten beyond recognition.
CACHE recorded their eponymous debut EP at Signaturetone Recording Studios (Thou, Ulthar, Sunless) in January of 2023, with Adam Tucker engineering, mixing, and mastering the project. The EP is completed with a watercolor painting by Bearach Coughlin as its cover.
Drummer Josh Dingel offers, "'Forever In Retrograde' is a straightforward punk ripper about toxicity in all its forms. Sonically, to me, it kind of feels like the band Bummer covering a Kyuss track. It's the second song on the record and really keeps up the forward momentum. Definitely a favorite to play live."
Listen to CACHE's "Forever In Retrograde" first through New Noise Magazine at THIS LOCATION.
The band will self-release Cache digitally next Friday, June 30th, with a limited physical version to follow. Find digital preorders at Bandcamp HERE and watch the "Severance Package (Off With My Head)" video HERE.
https://cachempls.bandcamp.com
https://www.instagram.com/cache_mpls
https://www.facebook.com/cachempls