Columbia, South Carolina's antagonistic punks, BURNT BOOKS, begin a new tour in just over a week, which sees the band traveling to tour the West Coast for the first time.
BURNT BOOKS' second full-length Where There's Smoke There's Fire, was released in March through Kylesa-owned Retro Futurist Records. With thirty-six minutes of the outfit's unique and mesmerizing brew of discontented, avant-garde punk rock, the band demonstrates incredible growth in their songwriting and delivery on the new record, while retaining the bleak antagonism and angular gnarliness their self-titled debut deployed. Once again enlisting Phillip Cope of Kylesa to produce Where There's Smoke There's Fire at The Jam Room Recording Studio, upon its completion, Cope signed BURNT BOOKS for its release.
The band's major local weekly, Free Times, called Where There's Smoke There's Fire BURNT BOOKS' "best album yet" in an interview with the band, continuing, "the band doesn't lose its knack for jagged post-hardcore riffs or abrupt math-rock rhythms. Lollis still volleys between an elegant folk-singer's croon and a scabrous crust-punk scream. Now, though, these impulses feel more fully consolidated… The band's hardcore foundation is intact, too, but the moments of brute force are cast in relief by more spacious, melodic passages." Cvlt Nation offered, "Let me tell you a story about Kate Bush having a brain transplant with At the Drive In, then the two going back in time to high school where Black Flag were their band teachers," and Selective Memory's interrogation of the outfit issues in part, "this group has formed a surreal existence in the punk continuum. Not as abrasive as the punk that influenced this band, and not overtly artful to dissuade from the meaning of these songs, they strike an interesting balance between the two. Listen carefully and plan on being wow'ed over the power this band possesses…"
Following bouts of regional touring and an East Coast tour earlier in the year, BURNT BOOKS now begins one of their more intense routings with a sixteen-city run, which sees the band touring making their West Coast live debut. The tour begins next Wednesday, July 1st in Asheville, North Carolina, then cuts westward with more than two weeks worth of shows across the West Coast and back before the tour closes down in Atlanta, Georgia on July 17th.
Stream BURNT BOOKS' Where There's Smoke There's Fire alongside an interview with the band at Selective Memory HERE.
With vinyl and cassette versions in the works, Where There's Smoke There's Fire is available on CD via Retro Futurist Records HERE, and Bandcamp HERE, as well as via all major digital outlets.
BURNT BOOKS July 2015 West Coast Tour:
7/01/2015 Odditorium – Asheville, NC [info]
7/02/2015 Betty's Bar /And Grill – Nashville, TN w/ Bathroom/s, Bleed The Pigs, Forest Of Tygers, Subjects/Rulers/ [info]
7/03/2015 The Crown And Harp – Dallas, TX w/ Unconscious Collective, Kallohonka [info]
7/04/2015 The Sandbox – El Paso, TX w/ Street Eaters, The Oxford Coma, Acrylics, Skemata, Takanakuy, Miijas, Star Eater [info]
7/05/2015 Sky Bar/ Tucson – Tucson, AZ w/ Why Bother?, Brass Hands//
7/06/2015 Caffe Pergolesi – Santa Cruz, CA w/ Penelope [info]
7/07/2015 The Knockout /- San Francisco, CA w/ No Statik, Nervous/, Butanna [info]
7/08/2015 1,2,3,4 Go! Records /- Oakland, CA w/ Pure Disgust, Barge, Hard Stripes, Response// [info]
7/09/2015 JackRabbit Slims – Reno, NV
7/11/2015 The Know – Portland, OR w/ Prizehog, Humours [info]
7/12/2015 Highline – Seattle, WA w/ Sister Act [info]
7/13/2015 606 N. Temple – Salt Lake City, UT [info]
7/14/2015 Mutiny Info Café – Denver, CO w/ Muscle Beach, Echo Beds [info]
7/15/2015 Lost Well – Austin, TX w/ Sur & BB// [info]
7/16/2015 Sisters In Christ – New Orleans, LA w/ Ossacrux, The World is a Vampire [info]
7/17/2015 Star Bar – Atlanta, GA w/ Ricer, Bardus, Pretty Please [info]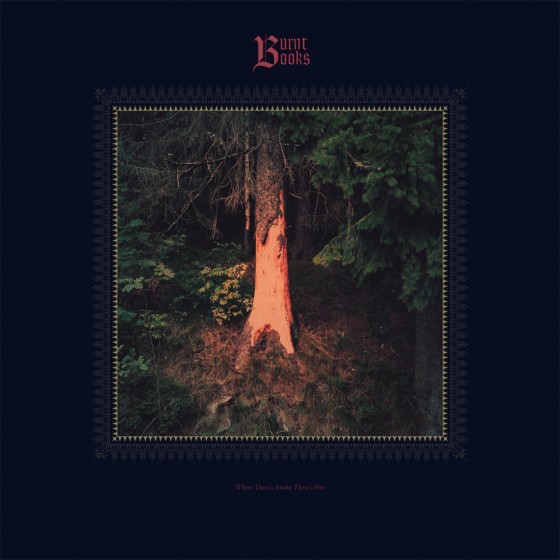 http://www.facebook.com/Burntbooks
http://retrofuturistrecords.com
http://retrofuturist.bandcamp.com