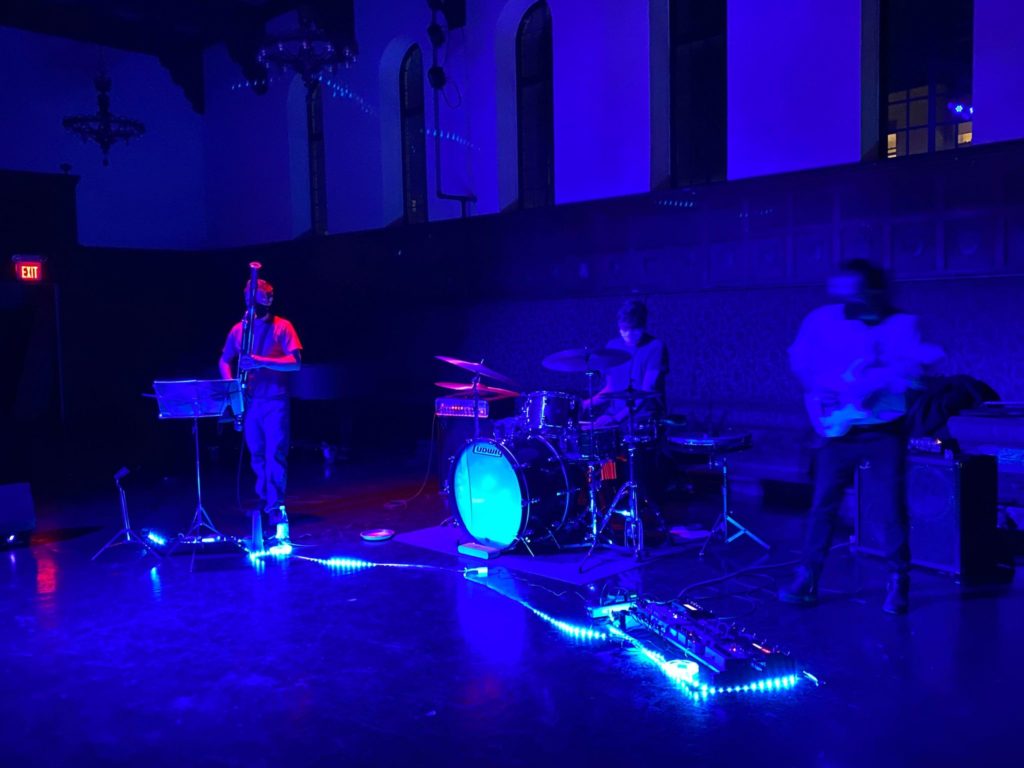 photos by Emma Underwood
MetalSucks is hosting an exclusive premiere of "Wholed," the new single from Ithaca, New York-based experimental rock trio, BRIAN! The track precedes the band's fifth studio full-length, The Cataclysmic Engine, nearing release at the end of October through Nefarious Industries.
Bassoon driven avant-garde trio BRIAN! covers a variety of introspective themes and sonic concepts on The Cataclysmic Engine. Nine angular and heavy compositions blend whole-tone, non-western, modal scales with frenzied meter and tempo while taking inspiration from finding queer identity ("Rose"), the awe of passionate relationships blossoming out of childhood trauma ("Intemperate to Death") and embracing brevity when dealing with vulnerability ("Smol"). In the past decade since their formation, BRIAN! has shared the stage with Guerilla Toss, Kayo Dot, Giraffes? Giraffes!, Tyondai Braxton, Behold The Arctopus, Upsilon Acrux, Bangladeafy, Desertion Trio, Les Rhinoceros, Many Arms, Charlie Looker, Amirtha Kidambi/Elder Ones, Sarah Hennies, Powerdove, Too Many Zooz, Zevious, and many more.
The Cataclysmic Engine was recorded, mixed, mastered by Matthew Saccuccimorano at Electric Wilburland Studio, and completed with artwork by Sam "Skullboy" Mameli.
With the release of "Wholed," BRIAN's Bubba Crumrine reveals, "'Rose' and 'Wholed' are two sides of a whole-tone driven coin, the former a tight Crimson-esque track delivered with punk spirit; the latter a flurried dissonance of guitar and drums as the backdrop to frantic bassoon with saxophone shredding provided by featured guest Keir Neuringer (Irreversible Entanglements)."
With the song's debut, MetalSucks describes how BRIAN! creates, "unique soundscapes that can at times boggle the senses, yet make you want to listen closer to the individual parts that make up the sum."
Stream BRIAN!'s "Wholed" first only through MetalSucks RIGHT HERE.
Nefarious Industries will release The Cataclysmic Engine on Royal Blue vinyl LP and all digital platforms on October 28th. Find preorders including merch options, the video for "Rose," and more HERE.
BRIAN! has also booked a hometown record release show for The Cataclysmic Engine on the day of the LP's release, with additional shows across Upstate New York, Ohio, and New York City in early November.
Watch for additional videos and previews of the album to post over the weeks ahead alongside new live announcements.
BRIAN! Tour Dates:
10/28/2022 The Cherry – Ithaca, NY *The Cataclysmic Engine release show w/ Motherwort, La Llorona [tickets]
11/04/2022 Zephyr Pub – Kent, OH w/ Obnox, Hiram-Maxim, St. James & The Apostles
11/05/2022 Duende at Silo City – Buffalo, NY w/ Garden Closet, Personal Style, Dolly Sods
11/06/2022 The Spirit Room – Rochester, NY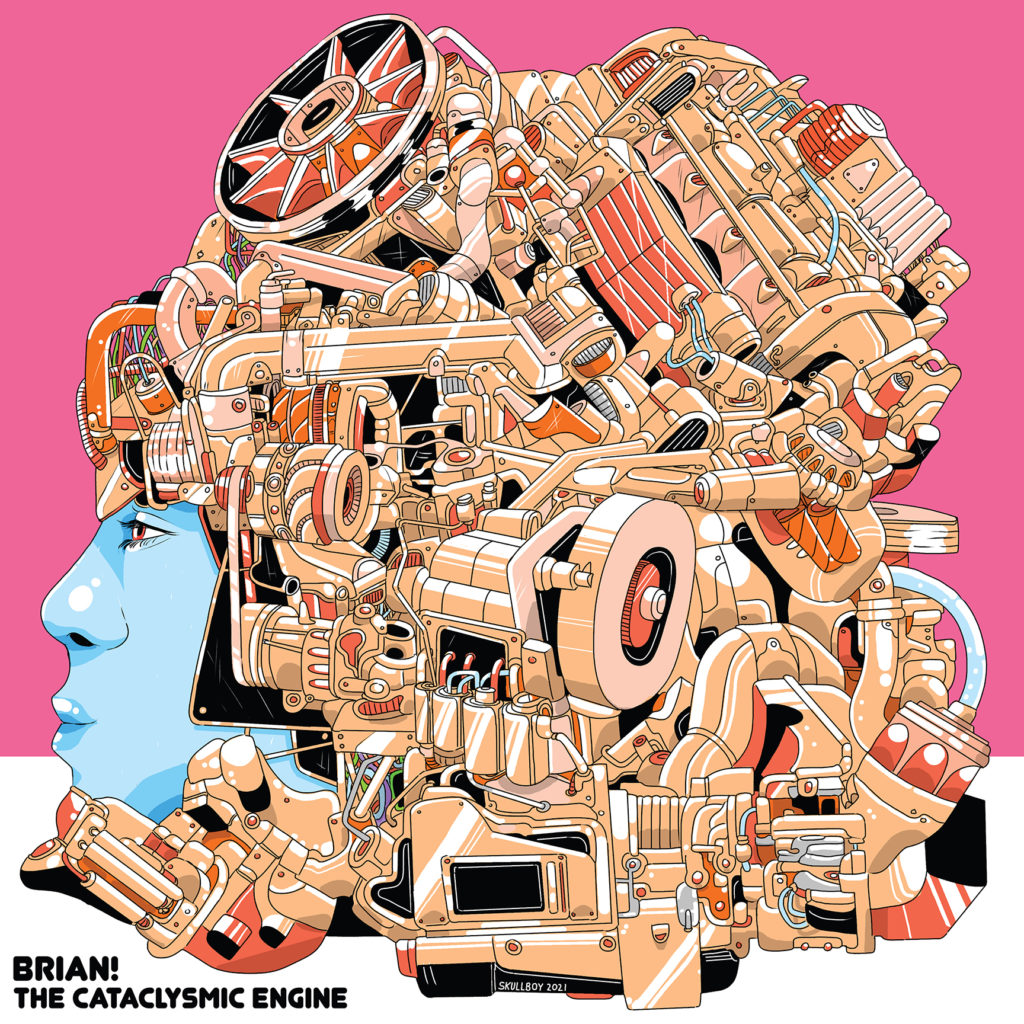 https://brianbassoon.bandcamp.com
https://instagram.com/brianbassoon
https://facebook.com/brianbassoon
https://nefariousindustries.com
https://nefariousindustries.bandcamp.com
https://facebook.com/nefariousIndustries
https://instagram.com/nefarious_industries
https://twitter.com/nefariousInd