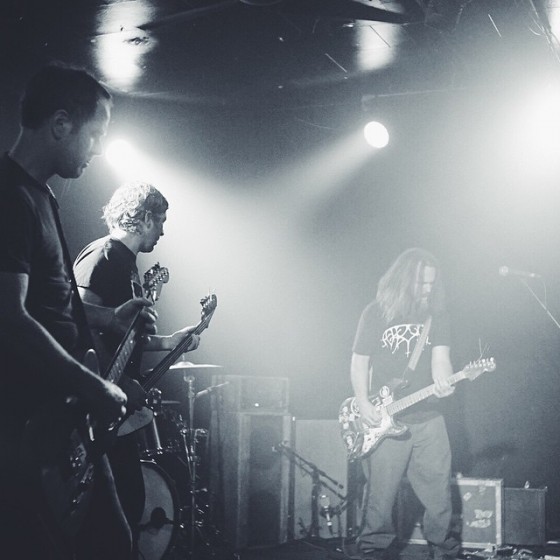 BRETT NETSON & SNAKES, the rock quartet founded and fronted by Built To Spill and Caustic Resin guitarist/vocalist, Brett Netson, is preparing to release their Scavenger Cult EP in the U.S. this March (EU/AUS/NZ on sale now), today releasing the opening single to the record through the blog at Decibel Magazine.
The Scavenger Cult EP features three glorious, sprawling anthems created with drummer Steve Gere (Uzala, Built To Spill), stereo bass contributions from Ian Waters (Kid Cordiroy, Boise Cover Band) and Josh Galloway (Cerberus Rex), with additional bass, synth contributions and all guitar and vocals courtesy of Netson. Recorded on 2″ 16-track tape with Jason Ringelstetter at Tonic Room in Boise, Idaho, mixed to 1/2″ tape by Steve Lobdell at Audible Alchemy in Portland, Oregon with analog mastering at Salt Mastering in Brooklyn, New York, Scavenger Cult will see release on March 24th on LP and digital in the US through Think Indie/Coalition distributor and BandCamp. Europe, Australia and New Zealand through TYM Records on sale now.
Decibel Magazine has just released the opening single from the EP, the track "Play On," which is now exclusively playing RIGHT HERE.
Preorders for Scavenger Cult, including three different mixes (digi/analog) of the release w/bonus live tracks and poster by Noble Hardesty, all available with the purchase of the vinyl, now available at THIS LOCATION. Preorders will be shipped first week of March!
The Scavenger Cult EP; it's not good-time rock and roll, although it speaks the same language. The roots are there… '70s rock, metal and punk, psychedelics and garage rock, space rock, drone and thud, blues… But, whatever you hear, the work is unmistakably that of Brett Netson. Much thought went into the making of this record. Scavenged analog tape machines, used tape and various hand built circuits. A steep learning curve; an effort to make the sound as expansive as possible. Many miles traveled to gather the implements. A carbon footprint balanced out by bringing machines made long ago to live another day. These are not inanimate objects. This two inch tape, these tube amplifiers, transformers… they are extensions of the artists, who feel they owe it to them to rise to the standards of their excellence since these machines will never be made that way again. The point of all this is not self-aggrandization, the point is to make something that lasts; something that is worth the labor and natural resources used to produce it. They put it out there. The rest is up to you.
Spawned in Idaho's Great Basin/Snake River Plain, Brett Netson specializes in heavy, psychedelic, lowdown rock and roll guitar, well-known for his roles in ultra popular indie rock act, Built to Spill, and cult rock outfit, Caustic Resin. After Caustic Resin was put on indefinite hold in 2003, Netson joined Mark Lanegan's touring band through 2005, hitting Europe and the US West Coast once or twice a year. Netson has also appeared on a few of Lanegan's albums and EPs, as well as albums from Mike Johnson and the Evildoers, Helvetia, the Delusions and others. More recently, Netson appeared as a second guitarist on Earth's critically acclaimed new album, Primitive and Deadly, and Nate Hall's (USX) solo release, Electric Vacuum Roar.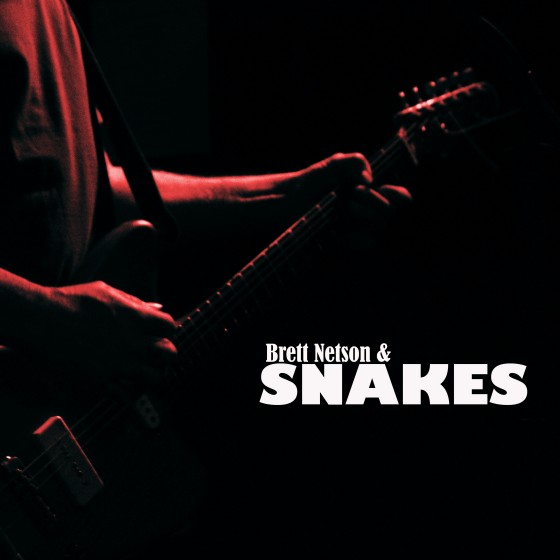 http://www.facebook.com/pages/SnakesBrett-Netson-Band/495377270527963?ref=ts&fref=ts
http://brettnetson.bandcamp.com