This September, Tankcrimes will reissue the debut full-length from Oakland-born punishing sludge power trio, BRAINOIL.
As long time contributors to the underground punk and metal scenes with members having collectively done time in Laudanum, Stormcrow, Watch Them Die, Destroy!, Dead Language, Grimple, Pig Heart Transplant and more, BRAINOIL's sludge style is chock full of up-tempo crust-inspired breaks and monstrously baked breakdowns undoubtedly suited for diehards of Black Cobra, Iron Lung, Iron Monkey, Dystopia, Whitehorse, Buzzov*en and El Dopa. Originally released on Life is Abuse Records in 2003 but sold out for over five years, the monolithic Brainoil was recorded by Dan Rathburn at Polymorph Studios (Tragedy, His Hero Is Gone) and flaunts seven scathing anthems of sonic enormity.
Tankcrimes will bring this beast back to the public on September 14th, 2014 on CD and vinyl limited to 500 copies in two color variants: 150 – gold, bone, brown mashed vinyl and 350 – bone vinyl. All vinyl orders come with a download card to satiate your digital listening pleasures.
Brainoil Track Listing:
1. Dark Eyes of My Past
2. Naïve In A Bliss
3. Wielding Strength
4. Complete? / Lucid Vision
5. One Leaf Untouched
6. Inquisition
7. Support in Numbers
Catch BRAINOIL live on two special performances next month at Distress Fest in Seattle August 8th alongside Graves at Sea, Bell Witch, Ephemeros and more and then the Oakland Metro on August 25th for a scathing show with Dropdead, Noisem and Full Of Hell!
BRAINOIL Live:
8/8/2014 Distress Fest Seattle @ Highline Bar – Seattle, WA w/ Graves at Sea, Bell Witch, Ephemeros, more
8/25/2014 Oakland Metro – Oakland, CA w/ Dropdead, Noisem, Full Of Hell
Preorder Brainoil TODAY at THIS LOCATION.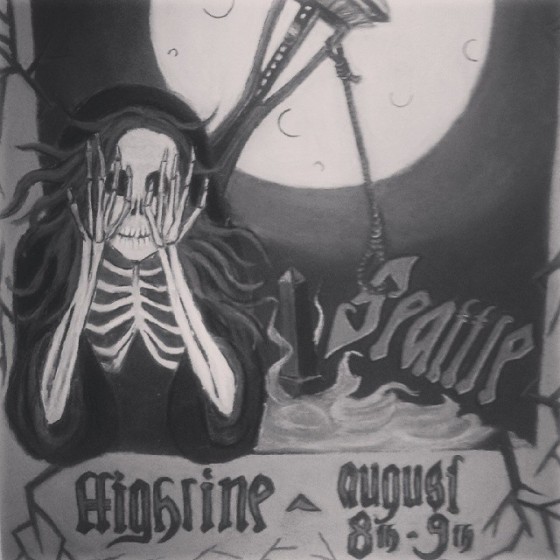 http://www.brainoil.com
http://www.facebook.com/pages/Brainoil/182202601773
http://www.tankcrimes.com
https://www.facebook.com/tankcrimes