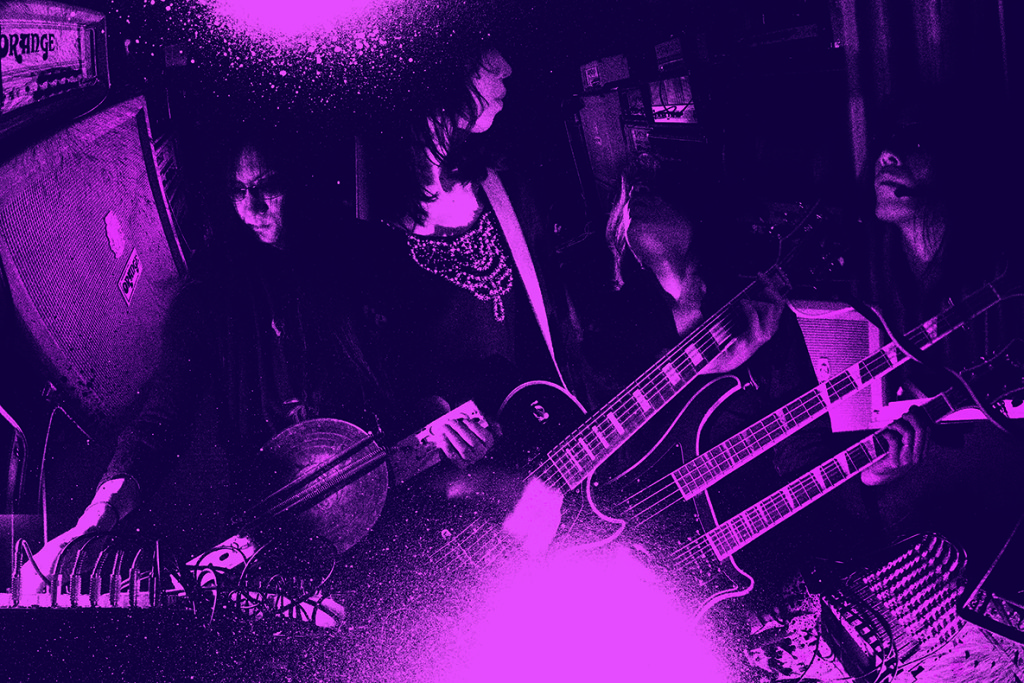 BORIS with MERZBOW today offer up a first-time premiere a two new tunes from their forthcoming collaborative release, Gensho, set for release March 18th via Relapse Records. Both artists' contributions to the album are intended to be played simultaneously, and you can now stream BORIS' "Heavy Rain" alongside MERZBOW's "Goloka Pt. 2" via Rolling Stone at THIS LOCATION. The tracks are also available for streaming separately.
Named after the Japanese word for "phenomenon", Gensho is a unique release featuring over one-hundred-fifty minutes of new music spread across two CDs and four LPs (available as two separate double LP sets or a deluxe 4xLP edition). The BORIS songs are percussion-less reinventions of classic tracks from the band's storied catalog, while MERZBOW's songs are entirely new compositions.
Additionally, a live music video of the two artists performing the songs "Huge" and "Planet Of The Cows" together can be viewed HERE, while a trailer of new music can be viewed HERE. Physical preorders are available via Relapse at THIS LOCATION and digital preorders can be found at Bandcamp HERE.
BORIS will also be performing live at Levitation Fest in Austin, Texas this coming April. More info on upcoming live dates coming soon.
BORIS:
4/29 – 5/01/2016 Levitation Fest – Austin, TX
Both BORIS and MERZBOW are well known for numerous collaborative works with a plethora of artists, but have been working together since 1997. They have released three studio albums together (Megatone, Sun Baked Snow Cave and Klatter), two live albums (04092001 and Rock Dream) and one 12″ EP (Walrus/Groon). Musically, BORIS helps to shape MERZBOW's wall of noise as a composed musical score with structure, and to make it easier to access the noise master's music while MERZBOW adds an extreme high frequency to BORIS's signature heavier sound.
BORIS is a Japanese experimental metal/rock band. The band's personnel consists of drummer-vocalist Atsuo, bassist-guitarist-vocalist Takeshi, and guitarist-vocalist Wata. BORIS takes its name from a song on the Melvins' Bullhead, and released its first album, Absolutego, on the group's own label, Fangs Anal Satan, in 1996. Since then, the band has released twenty-three studio albums, including Pink, Heavy Rocks and Akuma No Uta, and a number of EPs, 7″ singles, and full-length collaborative recordings, on various record labels around the world.
Masami Akita, better known by his stage name MERZBOW, is a Japanese noise musician. Since 1981, he has released over four-hundred recordings. The name MERZBOW comes from German dada artist Kurt Schwitters' artwork, Merzbau, where Schwitters transformed the interior of his house using found objects. This was chosen to reflect Akita's dada influence and junk art aesthetic. In addition to this, Akita has cited a wide range of musical influences from progressive rock, heavy metal, free jazz, and early electronic music to non-musical influences like Dadaism and surrealism. Since the early 2000s, he has been inspired by animal rights and environmentalism. In 2000, Extreme Records released the fifty-CD box set known as the Merzbox. Akita's work has been the subject of several remix albums and at least one tribute album. This, among other achievements, has helped MERZBOW to be regarded by some as the "most important artist in noise."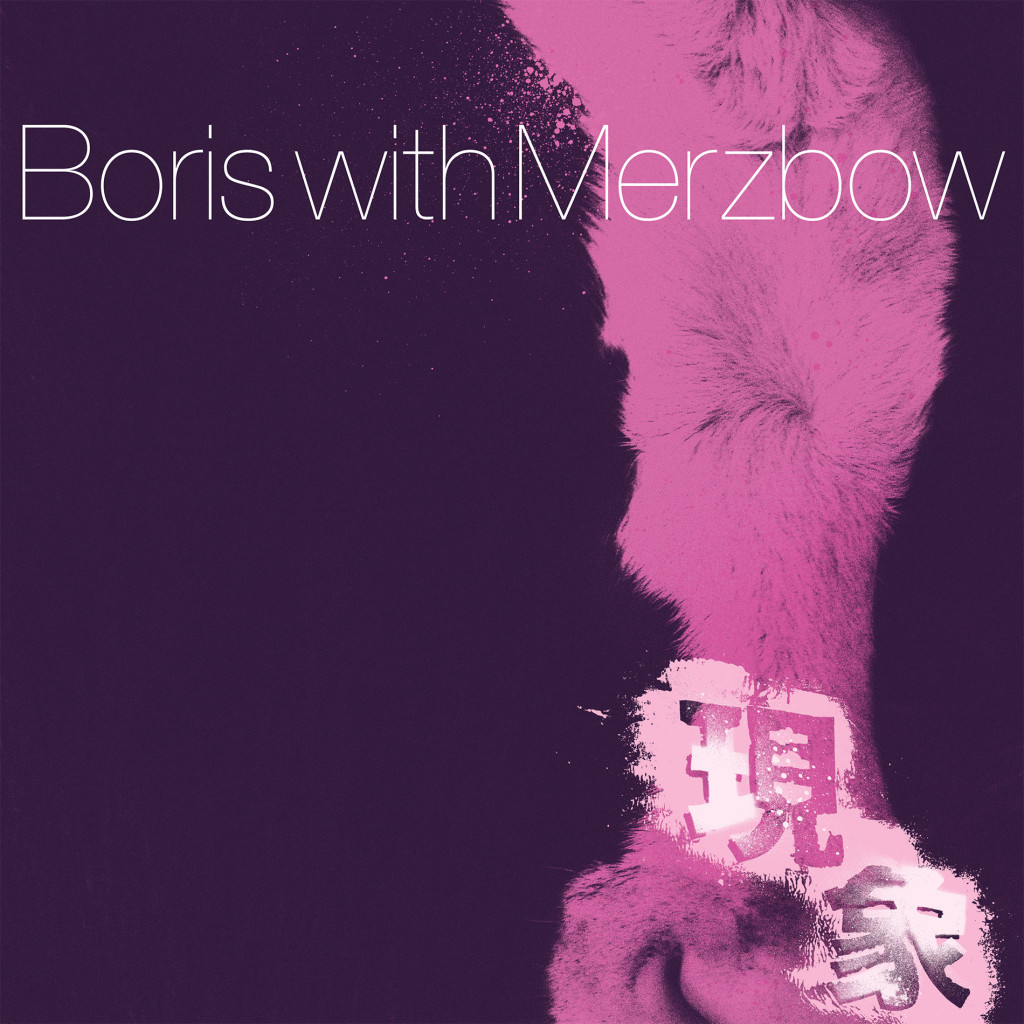 For coverage of BORIS with MERZBOW, in North America contact liz@earsplitcompound.com, in the UK contact pip@relapse.com, in the rest of Europe contact frank@pettingzoo.nl, and elsewhere contact bob@relapse.com.
http://www.borismerzbow.bandcamp.com
http://www.borisheavyrocks.com
http://www.facebook.com/borisheavyrocks?_rdr=p
http://merzbow.net
http://www.facebook.com/OfficialMerzbow/?fref=ts
http://www.relapse.com
http://www.relapserecords.bandcamp.com
http://www.facebook.com/RelapseRecords