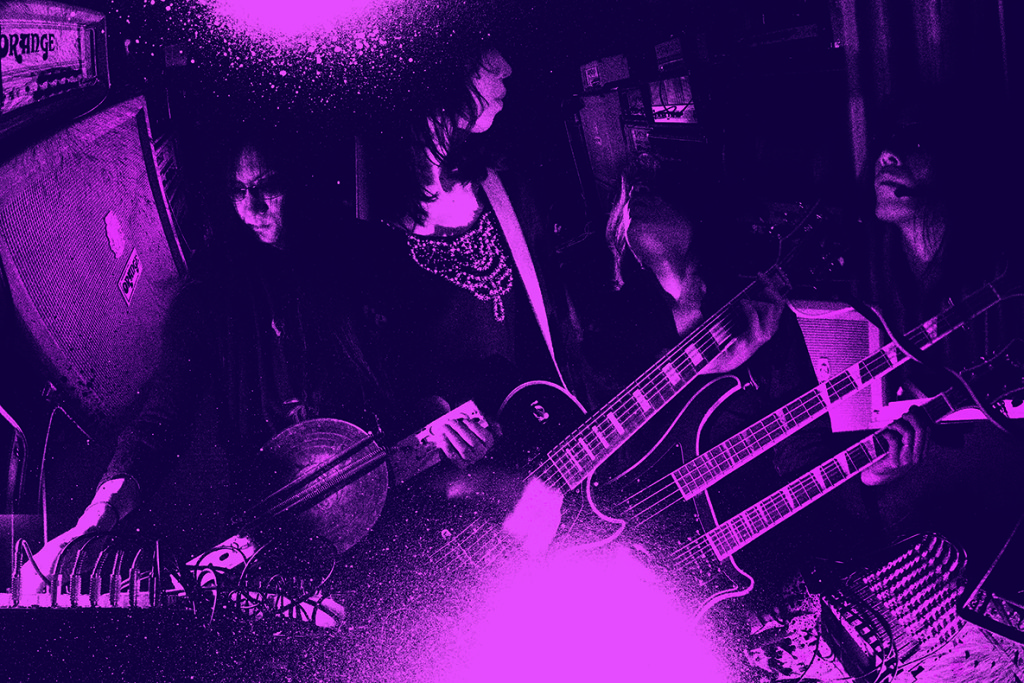 "..a beautifully bleak listen." — Thump
Gensho, the latest collaborative release between Japanese boundary-pushers BORIS and MERZBOW is currently streaming in full courtesy of Vice's electronic music and culture channel, Thump. The premiere comes in advance of the record's official unveiling Friday, March 18th via Relapse Records.
"Gensho is a newly ambitious endeavor for the collaborators," issues Thump of the multifaceted offering. "Instead of crowding their creeping collaborations into the same recordings, this new album involves two double-LP sets, each recorded separately by BORIS and MERZBOW, but meant to be played simultaneously on two different record players (or CD players if you get the 2xCD version). A press release suggests that you play them back at different volumes on subsequent listens in order to create a different 'gensho/phenomenon' each time… It's like a drone-metal choose-your-own-adventure novel, and you can craft some pretty bleak narratives. Even outside of the Zaireeka-for-freaks concept behind the record, the music's pretty compelling in its own right. BORIS' set features a few newer tracks but mostly showcases re-recorded classics from their back catalog, like the mammoth 'Vomitself' and the appropriately titled 'Huge' from Amplifier Worship, the snarling title track of Akuma no Uta, surprisingly heavenly cover of My Bloody Valentine's 'Sometimes,' and even a couple tracks that have received the MERZBOW demolition treatment previously ('Rainbow' and 'Farewell' from Rock Dream). A huge difference between these interpretations and past ones is their complete beatlessness. For such an ostentatious personality as Atsuo to sit out of his traditional role and instead focus on background percussion, electronics, and voice shows his true sense of direction and vision for the group. To make up for this, the songs are heavier than ever, with 'Huge,' for example, taking us back to BORIS' early days of being the heaviest band in the vacuum between Earth and Sunn O))). MERZBOW's own recordings for this collaboration are completely new, making prominent use of analog synthesizers… The decapitated drones play well with BORIS' crushing compositions, and used as directed, Gensho is an all-encompassing effect unlike any of the material that they've released together over the course of the last decade and a half, but even if you must ignore their recommendation and listen in order, it's still a beautifully bleak listen."
Immerse yourself in Gensho, which comes alongside an in-depth interview with MERZBOW at THIS LOCATION.
Physical Gensho preorders are available via Relapse at THIS LOCATION and digital preorders can be found at Bandcamp HERE.
BORIS with MERZBOW's latest studio partnership was born out of a live alliance in 2014. Appropriately, the bands have shared a number of new live videos leading up to the album's release. A live clip of the two artists performing the songs "Huge" and "Planet Of The Cows" together can be viewed below where you'll also find a clip of the dueling artists manipulating the sounds of "Vomitself" and "Prelude To A Broken Arm."
Named after the Japanese word for "phenomenon", Gensho is a unique release featuring over one-hundred-fifty minutes of new music spread across two CDs and four LPs (available as two separate double LP sets or a deluxe 4xLP edition). The BORIS songs are percussion-less reinventions of classic tracks from the band's storied catalog, while MERZBOW's songs are entirely new compositions.
Recently, BORIS announced a run of US tour dates this coming April and May following the release of Gensho. The tour will see the band playing a week's worth of shows across the American Southwest and West Coast, including an appearance at Austin's Levitation festival. A full itinerary is available below.
BORIS:
4/29/2016 Levitation – Austin, TX
5/01/2016 Tricky Falls – El Paso, TX
5/02/2016 Sister – Albuquerque, NM
5/03/2016 Green Room – Flagstaff, AZ
5/05/2016 The New Parish – Oakland, CA
5/06/2016 Strummers – Fresno, CA
5/07/2016 The Glass House – Pomona, CA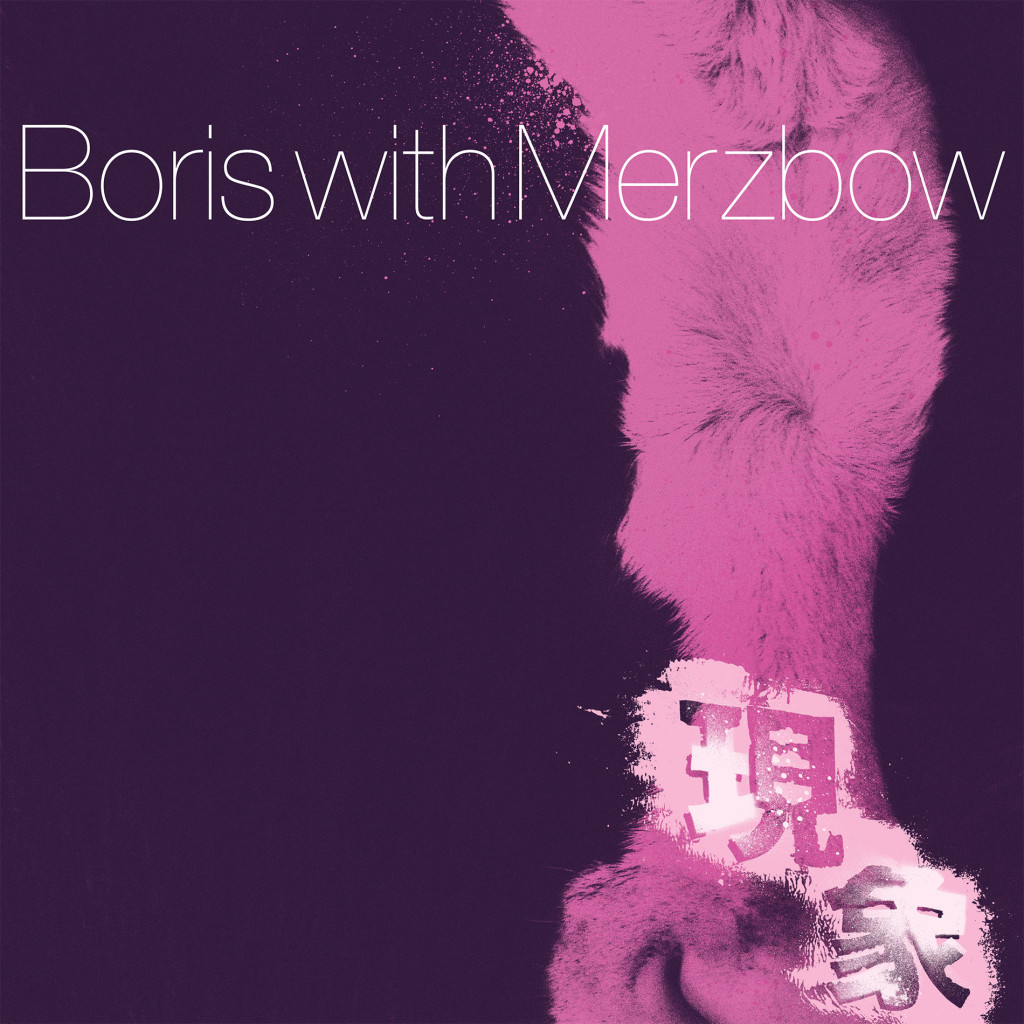 For coverage of BORIS with MERZBOW, in North America contact liz@earsplitcompound.com, in the UK contact pip@relapse.com, in the rest of Europe contact frank@pettingzoo.nl, and elsewhere contact bob@relapse.com.
http://www.borismerzbow.bandcamp.com
http://www.borisheavyrocks.com
http://www.facebook.com/borisheavyrocks?_rdr=p
http://www.merzbow.net
http://www.facebook.com/OfficialMerzbow/?fref=ts
http://www.relapse.com
http://www.relapserecords.bandcamp.com
http://www.facebook.com/RelapseRecords