photos by Will Cosby
BrooklynVegan is exclusively streaming Virginiana, the maiden EP from Richmond, Virginia-based multi-instrumentalist BONNIE COSBY, ahead of the record's release through Pax Aeternum this Friday.
Though BONNIE COSBY's contributions have been heard on releases by a variety of artists in starkly different genres – having recorded with the likes of Bleach Everything, Arepo, Ex Holiday, and Gregor Samsa – she hadn't let her own musical vision be heard until now. With COSBY handling vocals, guitar, violin, and musical saw, Virginiana sees her accompanied by Duncan Adams on guitar and bass, Ricky Olson providing drums, keyboards, and synth, Dash Lewis (Gardener) adding modular synth, and labelmate Graham Scala (Bleach Everything, Interstitia, Collapse Culture) providing guitar texture/effects.
Virginiana delivers a widescreen, hypercolor style of dreampop tinted with traces of psychedelic texture, the record's themes of confronting mortality, embracing sobriety, and finding oneself in the middle of drastic social change provide a weighty core at the heart of the album's ethereal delivery. Though Virginiana defies easy categorization, fans of Ida, Dirty Three, and Beach House will likely enjoy the album.
The bulk of Virginiana was recorded and mixed by Ricky Olson at The Ward in Richmond, Virginia, and Duncan Adams' and Graham Scala's contributions recorded in their respective homes in Brooklyn, New York, and Asheville, North Carolina. The EP was mastered by Bryan Walthall and completed with artwork by Scala and BONNIE COSBY.
Delving into the heart of the record, BONNIE COSBY reveals, "I started working on this album in 2018 as a tribute to my cousin who struggled with addiction, and it ultimately took his life. That year I also decided to start living a sober life. Creating this album and becoming sober at the same time helped me restore faith in myself and in my community of musicians, the best part was watching the vibrancy come back to all my senses, which made the process that much sweeter! It's been a beautiful journey, and I've had some of the best things happen since then, too many to count. On October 10th, I'm celebrating three years of sobriety, and I'm so proud to be releasing my first album over this anniversary! It's my way of showing that when you really start giving this life your ALL it will start to give back."
Writes BrooklynVegan, "Despite the close connections to the hardcore band Bleach Everything, Bonnie's own music is tender and ethereal, pulling from folk and dream pop and coming out with something that sounds as lush and colorful as the album artwork."
Stream BONNIE COSBY's Virginiana in its entirety at BrooklynVegan RIGHT HERE.
Virginiana will see release through all digital providers through Pax Aeternum this Friday, October 1st. Find preorders at Bandcamp HERE.
Watch for video content and more to post over the weeks ahead.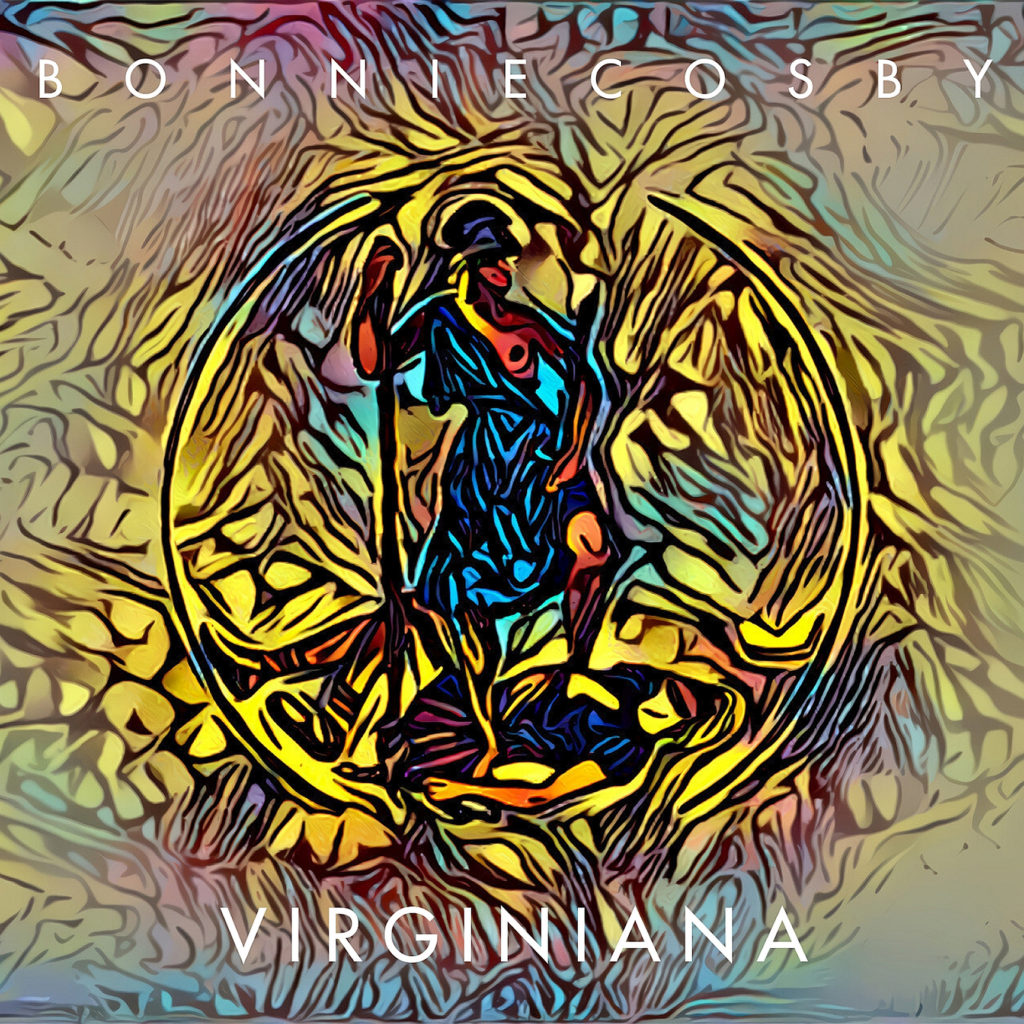 https://bonniecosby.bandcamp.com
https://www.instagram.com/bonnierva
https://www.facebook.com/bonnierva
https://www.facebook.com/paxaeternumdigital
https://www.instagram.com/paxaeternum
https://twitter.com/pax_aeternum
https://paxaeternum.bandcamp.com