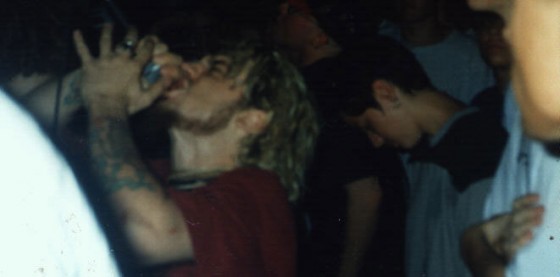 The A389 Recordings X Bash is upon us this weekend, with dozens of bands and thousands of fans converging upon Baltimore, Maryland in celebration of the label's first full ten years in existence. Among the vast roster of warriors set to perform, one of the headlining highlights of the fest is the one-time reunion of Florida's metalcore pioneers, BLOODLET. The defunct unit will take the stage at this solitary performance alongside Empire of Rats, Homewrecker, Pick Your Side, Power Trip, Noisem, Weekend Nachos, All Out War and the first set from Integrity's influential Systems Overload LP lineup in two decades, all at Baltimore Soundstage this Saturday, January 18th.
Directly following the initial confirmation of the band's reformation for the Bash, A389 also announced the upcoming release of two recordings from BLOODLET, both of which are now locked for release on February 7th. Their inventive, ominous style of swamp-born metalcore is relived once again on the recently unearthed and 1994 demo track, "Embrace," recorded alongside the band's archetypal "Shell" and "Cheribum" tracks, yet was never released. The lost track was discovered by hardcore webzine XStuckInThePastX and shared the masters with A389 Recordings, who will unleash an official 7″ single of the track, now available for preorder on red or black wax with a B-side etching of the magic circle.
The same day, A389 will dispatch a special reissue of BLOODLET's landmark debut LP, Enthogen, which Victory Records initially released in early 1996. Through the direct cooperation with Victory, the new edition of the mighty Entheogen will see a deluxe 2xLP pressing, for the first time ever delivering the seminal release on wax in its complete and correct playing sequence, fully remastered at Audiosiege and spread across two 12″ records cut at 45 RPM for optimum sound quality. This deluxe reissue also features a huge 24″x36″ poster insert of Aaron Turner's (Isis) incredible cover artwork, and is being released as a one-time pressing of 1000 copies to coincide with the band's solitary reunion at the A389 Recordings X Anniversary Bash.
Both incredible BLOODLET releases are now streaming and available for preorder via A389 direct; check out the "Embrace" track RIGHT HERE and listen to the remastered edition of Entheogen HERE.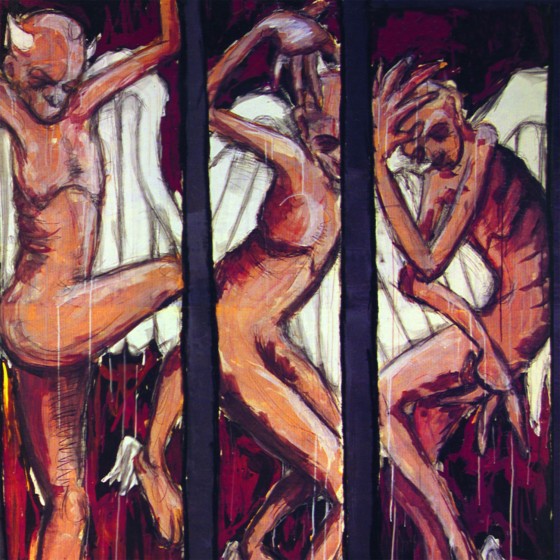 https://www.facebook.com/BloodletBand
http://www.a389records.com
https://www.facebook.com/a389recordings
https://twitter.com/a389recordings