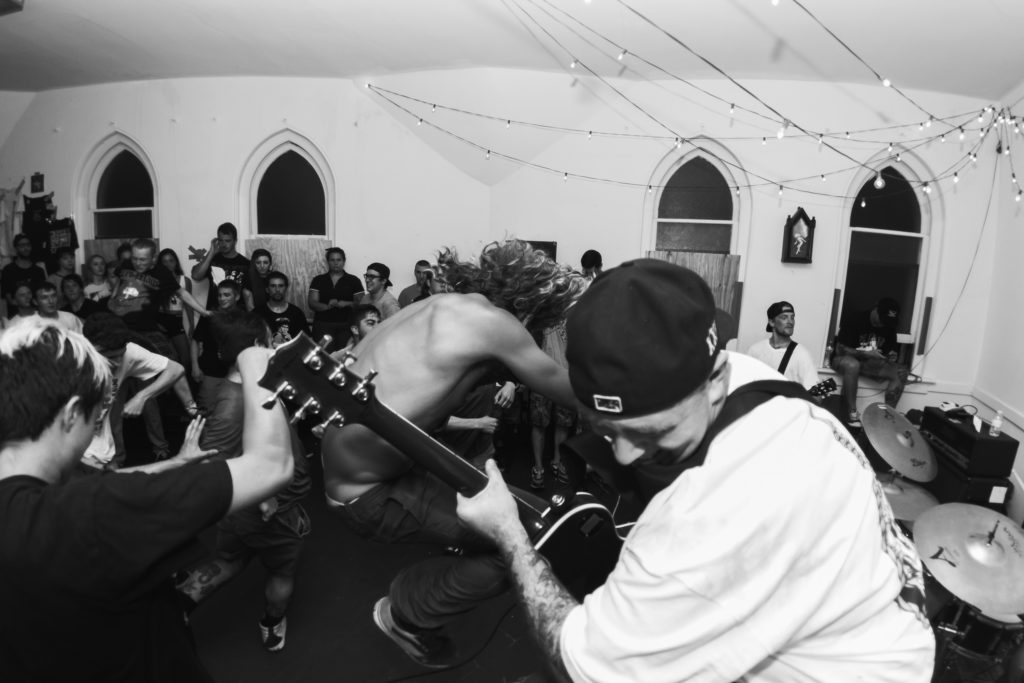 New Jersey hardcore quintet BLIND JUSTICE is preparing to hit the road this week on the None Greater 2018 Tour. The trek comes in support of BLIND JUSTICE's second album, No Matter The Cost, the long-awaited LP recently-released through a cooperation between Flatspot Records and Edgewood Records.
BLIND JUSTICE's No Matter The Cost is a bruising, high-energy attack, every track worn deep with massive grooves and loaded with explosive hooks and breakdowns. Delivering ten new tracks in barely over nineteen minutes, the album lifts the listener by the throat from the opening riff and doesn't let go until the final riff. The record was recorded, mixed, and mastered at The Wild Arctic in Portsmouth, New Hampshire by Dean Baltulonis (Sick Of It All, Trapped Under Ice, Agnostic Front, Madball), and completed with art/design by Eric Esposito and photography by Sophia Juliette.
On the heels of the band's record release tour weekend in July, BLIND JUSTICE will embark on the None Greater 2018 tour for the first half of August. The tour begins this Friday, August 3rd and runs through August 12th. BLIND JUSTICE will be touring alongside their allies in Regulate, Break Away, and Krust for the trek. Watch for additional tour dates to be announced.
Stream BLIND JUSTICE's No Matter The Cost LP in its entirety via Bandcamp HERE, iTunes HERE, and Spotify HERE.
Orde No Matter The Cost is out now on LP and digital formats; place physical orders at Flatspot Records HERE and Edgewood Records HERE,
BLIND JUSTICE – None Greater 2018 Tour w/ Regulate, Break Away, Krust
8/03/2018 Strange Matter – Richmond, VA *
8/04/2018 Local 506 – Chapel Hill, NC
8/05/2018 The Bakery – Atlanta, GA
8/06/2018 O'Malleys – Margate, FL
8/07/2018 VFW 424 – Tampa, FL
8/08/2018 Roach Motel – Decatur, AL
8/09/2018 Cobra Lounge – Chicago, IL
8/10/2018 Donatos Basement – Columbus, OH
8/11/2018 The Sanctuary – Detroit, MI
8/12/2018 Irish Wolf Pub – Scranton, PA *
* no BLIND JUSTICE
New Jersey Shore-based BLIND JUSTICE was formed in the summer of 2013, culminating their influences from the likes of Down To Nothing, Cold World, Get Real, Floorpunch, Sheer Terror, Suicidal Tendencies, Cro-Mags, and more into a volatile, modern style of hardcore. They released their debut recordings in the form of the Mischief EP via Back To Back Records in 2014, followed by their first album, Undertow, released by Mass Movement Records in 2015. The band has also toured across North America and Europe with the likes of Terror, Take Offense, Turnstile, and many others, including performances at United Blood, Black N Blue Bowl, Sound & Fury, and other notable hardcore fests
"…it's a high-energy portrait of BLIND JUSTICE's volatile high, equally well-suited for afternoons at that skate park or evenings in the mosh pit." – Revolver Magazine
"While simultaneously not opting for the redone sound of the Don Fury studio of the late '80s, or the metalcore sound of the late '90s and '00s, BLIND JUSTICE chooses to do a style oddly hard to find these days: straight-forward traditional hardcore. For someone like myself who grew up on intense, middle-of-the-road, visceral hardcore, BLIND JUSTICE is everything I could ask for in a band and in their case, especially with their live show." – No Echo
"The crux of the album, 'Not for You,' 'Burn You Down,' and first single 'Never Enough,' showcase some of BLIND JUSTICE's grooviest guitar work and most cohesive songwriting. It is as gritty as it is catchy, with primitive energy that recalls the unassuming, but crushingly fun works of Cold World and Down To Nothing." – Exclaim!
"Blind Justice may have one foot rooted firmly in the past, but they've also got both eyes firmly locked on tomorrow and No Matter the Cost is the sort of calling card that proves that the scene's future is in very safe hands." – Mass Movement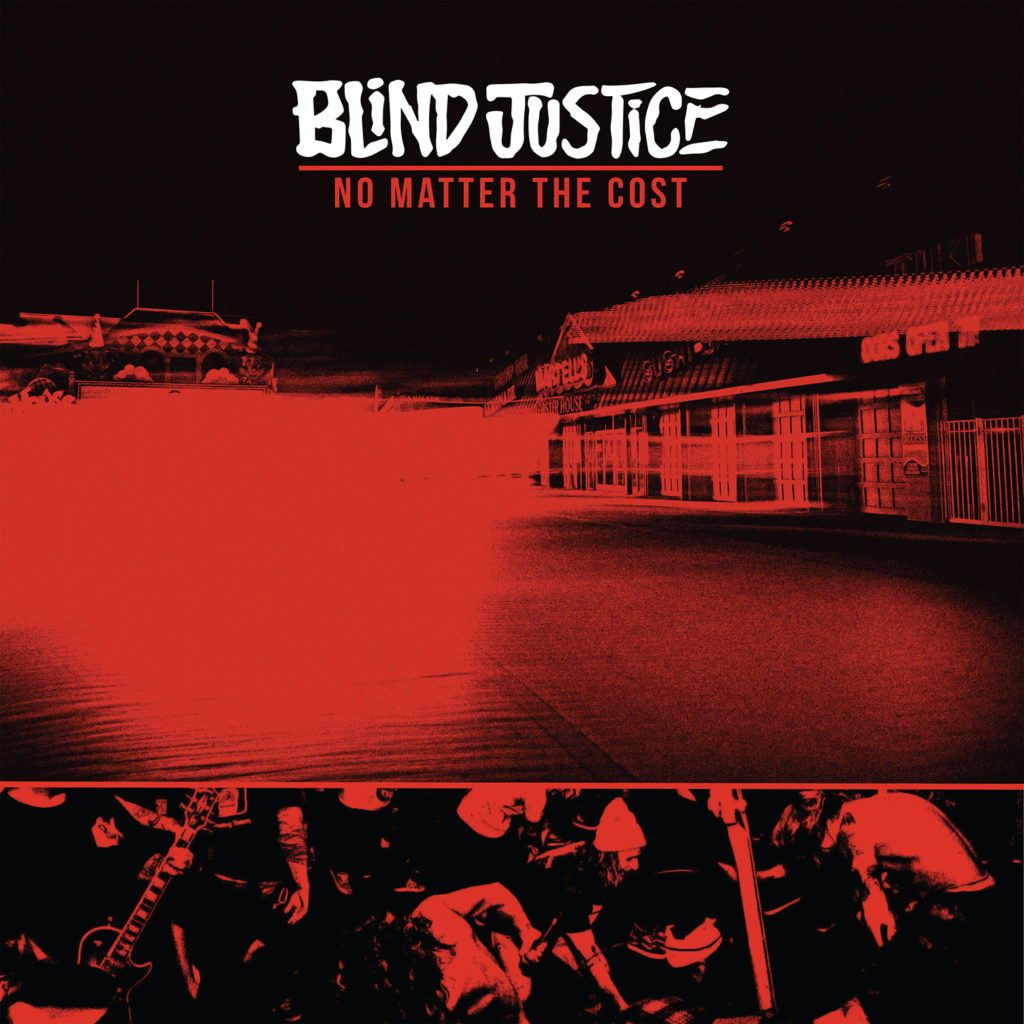 https://www.facebook.com/blindjusticenjhc
https://twitter.com/blindjusticehc
https://blindjustice.bandcamp.com
http://www.flatspotrecords.com
https://www.allinmerch.com/flatspot-records
http://www.facebook.com/flatspotrecords
https://flatspotrecords.bandcamp.com
http://edgewoodrecords.storenvy.com
http://edgewood-records.com
http://instagram.com/edgewoodrecords
http://twitter.com/edgwdrcrds