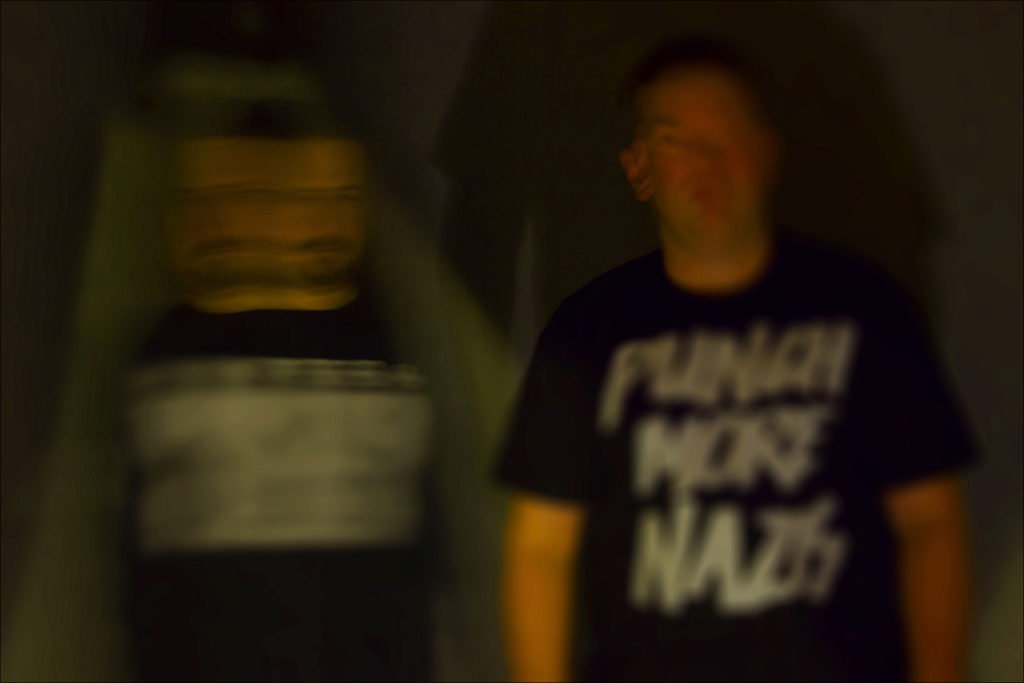 Decibel Magazine is now streaming Summer Camp Sex Party Massacre, the new album by Rhode Island-based bizarre death/gore metal duo BLIGHT HOUSE, ahead of is release this Friday through Nefarious Industries.
The BLIGHT HOUSE crew offers, "You know why murder rates go up in the summer? Because it's fucking hot and everyone's pissed. Your feel-good summer jams are a lie. The spray of warm viscera from a fresh kill only fuels the rage when the humidity hits 100%. But did you know fresh human entrails are the equivalent of SPF 666? So, go out. Get mad. Stay mad. Once your summer slaycation begins, you'll never want to leave…because we won't let you."
With their public display of the album, Decibel declares it as, "an album loaded with enough slams, blasts, and ways to describe disembowelment to last you a lifetime. If you're into gory, brutal death metal, BLIGHT HOUSE have a unique take on the sound, throwing in bits of grind and enough horror samples to keep things fresh."
Let the warm BLIGHT HOUSE gore of Summer Camp Sex Party Massacre pour forth via Decibel RIGHT HERE.
Recorded and mixed by F.O. Gorey at Great Swamp, Rhode Island, mastered by Bill Henderson at Azimuth Mastering in New Jersey, and completed with art and layout by Andrew Grant, Summer Camp Sex Party will be issued on CD and digital via Nefarious Industries this Friday, August 3rd; find preorders at Bandcamp HERE and the label webshop HERE.
BLIGHT HOUSE formed in the swamps of southern Rhode Island in 2014 when Frank Owen Gorey took ill with a fever in the height of the summer heat. Quarantined to a dark, clammy, moldering basement, he shredded his guitar through waves of febrile dementia, for days on end, until the fever broke. Emerging from confinement and reviewing the odious audio left behind, he called upon his colleague Frank Lloyd Blight to lend a disgusting, phlegmatic layer to the disorienting, spasmodic riffs Gorey had spewed during his subterranean convalescence. The result was BLIGHT HOUSE's first, self-released, self-titled album of grinding death metal.
Neither of the Franks is well, and through subsequent years of unspeakable suffering they continued to bleed, blast, blister, and blaspheme through more recordings, refining their take on extreme heavy metal. Continuing BLIGHT HOUSE's fixations on themes including horror, wrestling, the occult, and love, Summer Camp Sex Party Massacre offers ten tracks rife with earworms as bountiful as maggots on road-kill. Layers of monstrous vocals, disturbing samples, and swarming, occasionally melodic riffs make each track memorable in its own right while presenting an overall aesthetic of insanity, terror, and senseless, all-consuming rage.
https://www.facebook.com/blighthouse
http://nefariousindustries.com/artists/blight-house
http://nefariousindustries.com
http://www.facebook.com/NefariousIndustries
http://www.twitter.com/NefariousInd
https://www.instagram.com/nefarious_industries