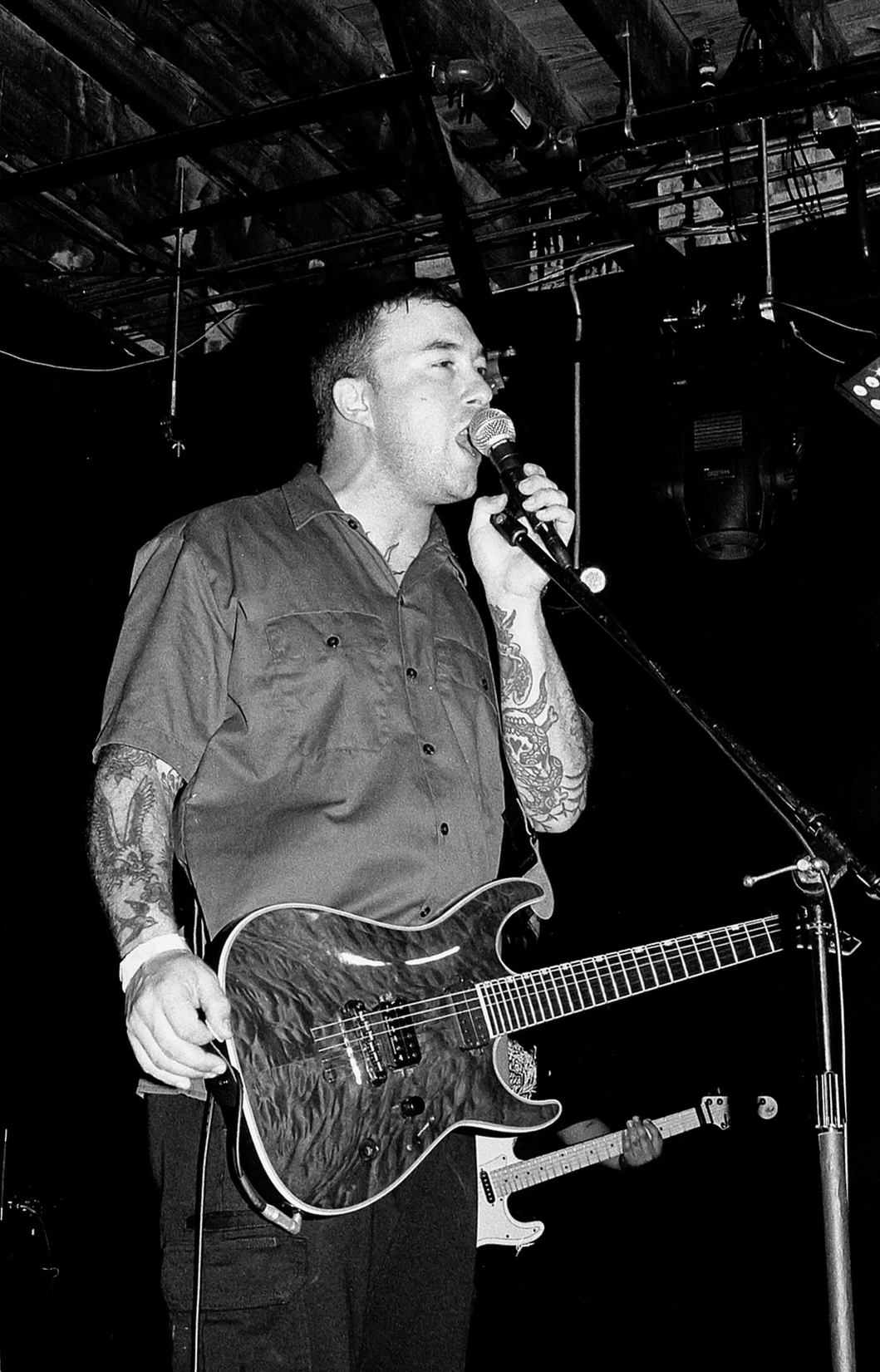 photos by @vegandudewithacamera
Dallas, Texas based alternative metal quartet BLEED has just issued a new single, "Killing Time," playing exclusively at Knotfest today.
In advance of the band's upcoming Fall tour with Narrow Head (with whom they share past and present members), BLEED presents the new track "Killing Time," their first new music made public since the 2021 release of their debut EP, Somebody's Closer. The new track is a first taste of the band's eventual debut full-length, which will see release via 20 Buck Spin in 2023. "Killing Time" will be on the as yet unnamed new album in re-recorded form, making this advanced single version unique in and of itself for the band's growing fanbase.
"Killing Time" was engineered and mixed by Rubio, mastered by Jordan Richardson, and completed with artwork by Frank Maddocks (Deftones, Linkin Park).
BLEED vocalist/guitarist Ryan Hughes offers, "'Killing Time' is the first song we wrote for the new record. Since its inception, a collection of others have been generated while working towards a full-scale representation of the band at its core. With the LP writing process almost complete, we felt compelled to produce a sampling to segue into the record, before being able to settle into the full recording process. 'Killing Time' is a good representation of what to expect. We've taken our formula and simply pushed the envelope, hoping to produce something that truly captures the feeling we're putting into it."
The new song makes its debut through an exclusive premiere at Knotfest, who writes, "Sourcing the era of post-grunge, even flirting with the execution of nu-metal (without indulging the cheese), BLEED harken the heft of bands like early Deftones, Nonpoint, and Dry Kill Logic with a skilled mesh of sonic bombast and metallic groove. Punctuated by the shoegaze vocal lather of guitarist/vocalist Ryan Hughes, the thin catalog of the band seems at odds with a collective that has already proven to gel so well on record."
Stream BLEED's "Killing Time" first exclusively at Knotfest RIGHT HERE.
Find BLEED's Somebody's Closer EP at the 20 Buck webshop HERE and Bandcamp HERE, and watch for additional details on the band's debut LP over the months ahead.
BLEED will support Narrow Head on their North American Fall tour, running from October 14th through October 29th, launching out of the Midwest into Eastern Canada and down the East Coast, with additional support from Temple Of Angels. See all confirmed dates below and watch for additional updates to post over the weeks ahead.
BLEED w/ Narrow Head, Temple Of Angels:
10/14/2022 The Bishop – Bloomington, IN
10/15/2022 The Empty Bottle – Chicago, IL
10/16/2022 Sanctuary – Detroit, MI
10/17/2022 Garrison – Toronto, ON
10/18/2022 Cabaret Foufounes – Montreal, QC
10/19/2022 Middle East Upstairs – Boston, MA
10/20/2022 Union Pool – Brooklyn, NY
10/21/2022 TV Eye – Brooklyn, NY
10/22/2022 Johnny Brenda's – Philadelphia, PA
10/23/2022 Comet Ping Pong – Washington, DC
10/24/2022 Cat's Cradle (Back Room) – Carrboro, NC
10/25/2022 529 – Atlanta, GA
10/27/2022 Gramps – Miami, FL
10/28/2022 Will's Pub – Orlando, FL
10/29/2022 Crowbar – Tampa, FL
BLEED digitally self-released their debut EP, Somebody's Closer, in 2021. With no label backing and only a handful of shows (thus far) the four-song introduction left a huge impression on nearly all that happened upon it racking up tens of thousands of streams simply by word of mouth.
With seemingly effortless self-assurance, BLEED's music harkens back to a period when the 1990s were going from mid to late and grunge and more mainstream metal were converging in a flurry of credibly hard-hitting, melodic heaviness that played equally well on college and mainstream rock radio. The band's songs hit with visceral heavy impact and infectious alt rock hooks, then given further shape by singer Ryan Hughes whose airy vocals glide fluidly overhead.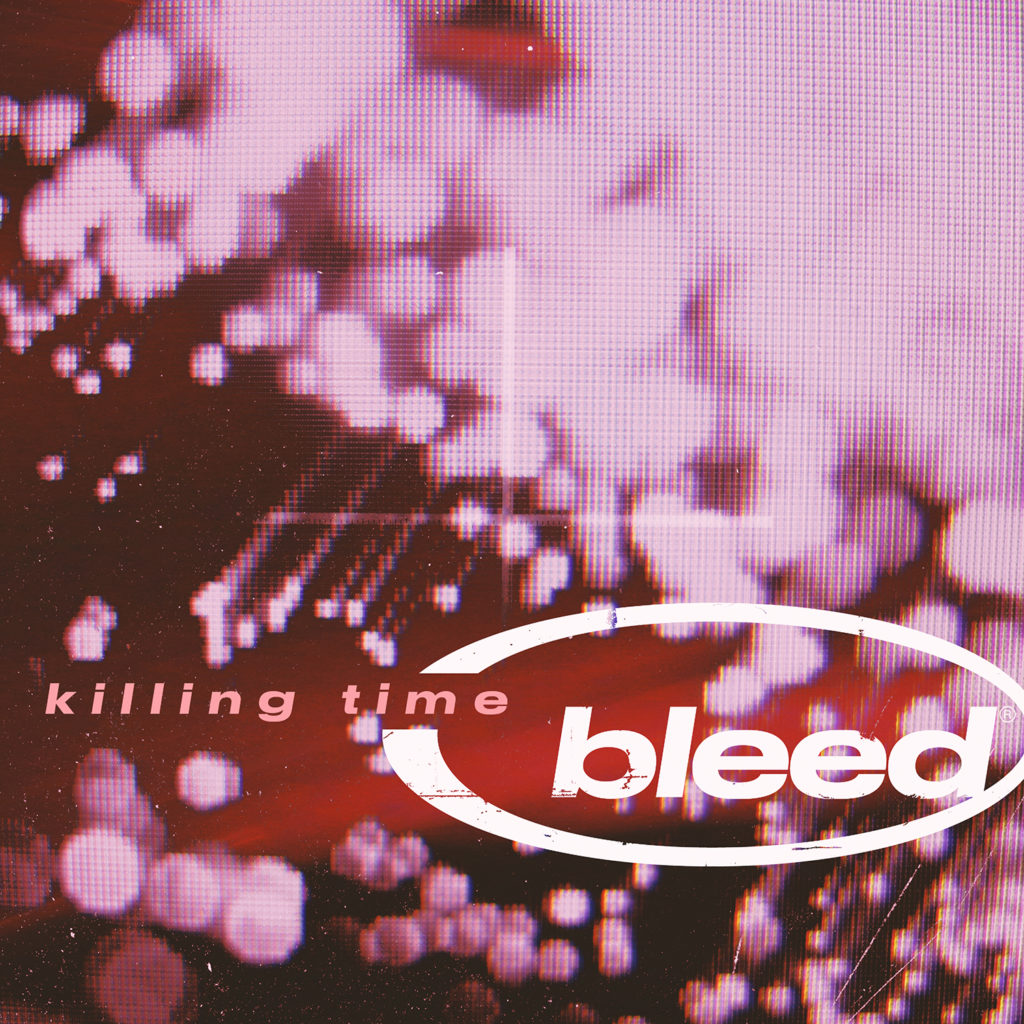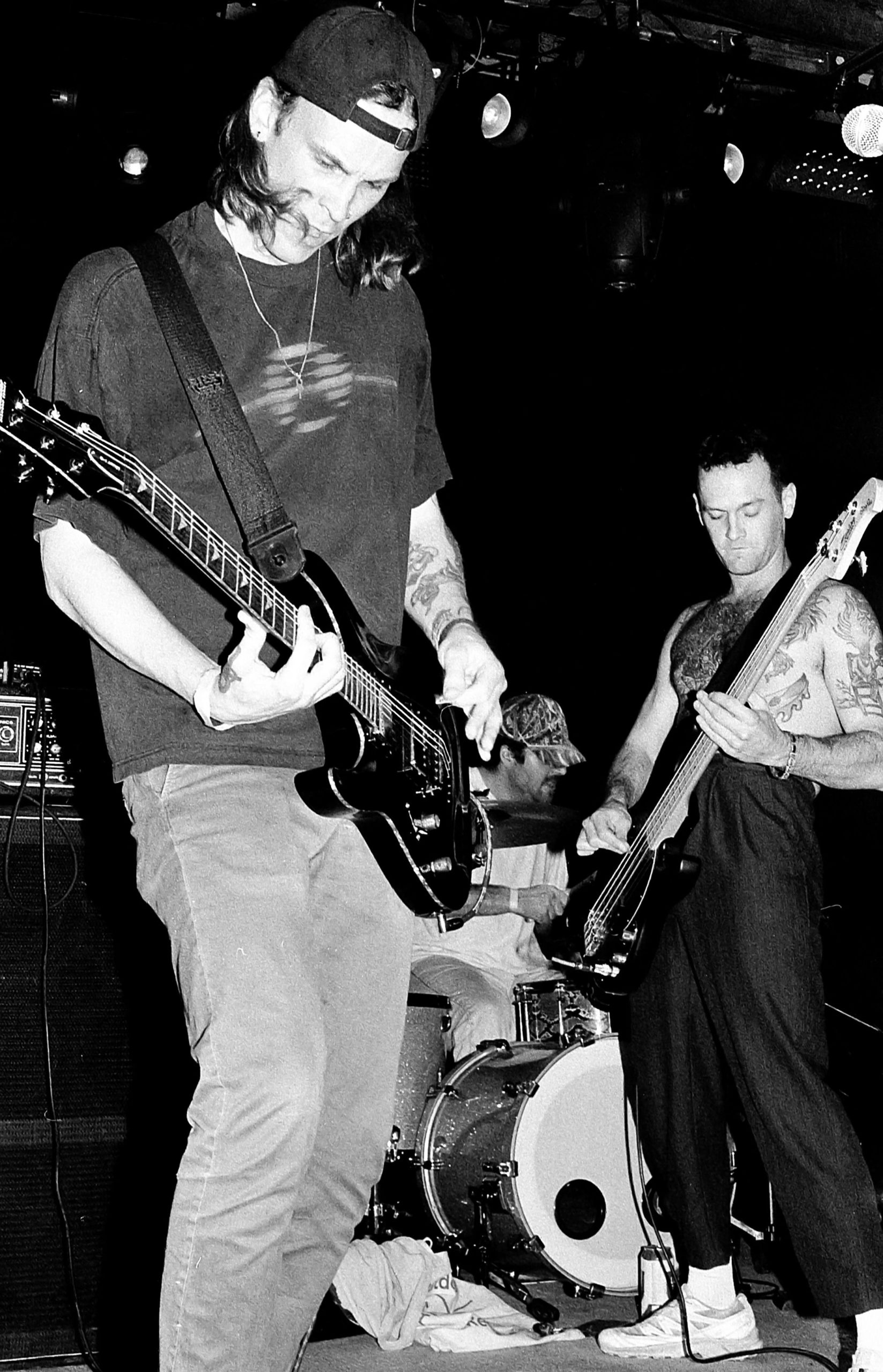 https://twitter.com/Bleed_214
https://www.instagram.com/bleed.214
https://www.20buckspin.com
https://listen.20buckspin.com
https://www.facebook.com/20buckspin
https://twitter.com/20buckspinlabel
https://www.instagram.com/20buckspinlabel