Los Angeles, California's BLACK MARE and Russia's Offret recently united to release a split seven-inch via Dark Operative.
Titled Alone Among Mirrors, BLACK MARE's "Woman The Throne" occupies side A. Bleak, cold opening riffs chip against the previous silence like hammered chisel into centuries-old slabs of ice before opening up just before the two-minute mark, eventually revealing the cavernous domain of sonic textures beneath the dense exoskeleton. This track was conceived, written, and recorded around the sessions that produced the band's recently issued Death Magick Mother full-length album. "Woman The Throne" was written and recorded by Sera Timms and mastered by Dan Randall at Mammoth Sound.
Side B features Offret's "We Are Waiting," an ominous summoning that its title infers. Air-siren-conjuring drones and deep, guttural organ tones topped with rattlesnake percussion instantly transport the ear and the mind to another land in another time. Russian lyrics effectively drive the concept home, as most listeners will find themselves strangers in an ominous setting before a triumphant second and third act unfolds from the midpoint on. "We Are Waiting" written and recorded by Offret with additional saxophone performed by Ksenia Balashovich and mixed and mastered by Sasha Sidorov at Crushed Wafers Sound.
To stream and purchase Alone Among Mirrors visit the Dark Operative Bandcamp page at THIS LOCATION.
BLACK MARE released their Death Magick Mother last fall. Mixed by Andrew Clinco of Drab Majesty and mastered by Dan Randall at Mammoth Sound Mastering, the record's seven haunting tracks capture driving force, Sera Timms, amidst a dynamic cohesion and confluence of inspiration unlike any prior. Whereas previous output operated under a founding principle of rhythmic repetition and atmospheric simplicity toward trace-like escapism, the critically-adored Death Magick Mother is Timms stepping right in front of the lens for a closeup.
In their Pick Of the Week, Meat Mead Metal called Death Magick Mother Timms,' "most striking, from-the-bloody-heart recording of her life." Mysteria Maxim commended a, "dreamy, trance-inducing piece of work, layered with 'other-worldly' visions (both musically and vocally) that intertwine themselves with Mother Nature." Sea Of Tranquility hailed a, "…musical project dedicated to the quiet, the atmospheric, and the powerful…" Echoing Magazine concurred, lauding the band's, "sonic form of ethereal darkness with pained expressions of minor-key somberness, all brought together by guitars and melodies that seamlessly traverse clean and shimmering tones with moments of distorted anger." Elaborated The Obelisk, "Death Magick Mother is the second BLACK MARE long-player, and though the moniker would seem to recall Timms' time in Black Math Horseman, the progressive sensibility she shows throughout the seven-song/thirty-six-minute outing is distinctly her own and feels more like a culmination drawing from aspects of all her prior work, from than band through Ides Of Gemini's heavier thud, spaciousness, and crunch, and it is with her voice particularly that she sets the deeply resonant spirit in songs like the bassy 'Babylon's Fold' and the earlier, harmonized 'Femme Couverte,' which follows opener 'Ingress To Form' and carves out its space on Death Magick Mother with an emergent, distorted chug of guitar over which Timms' delivery remains patient, soaring and otherworldly.
Dark Operative will release Death Magick Mother on limited-edition purple vinyl April 20th. For orders, visit THIS LOCATION.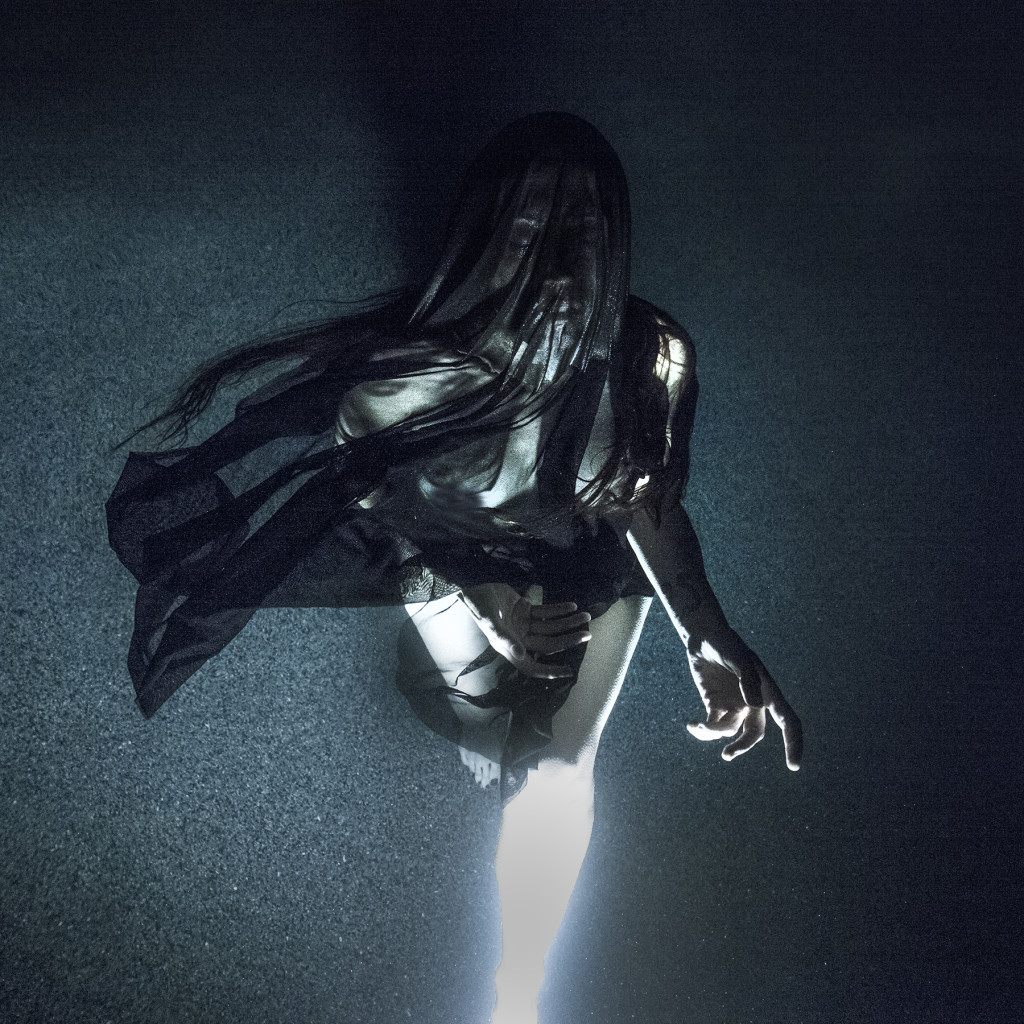 In conjunction with the vinyl release, BLACK MARE will take to the streets on a California mini-tour with Los Angeles' Glaare. The journey will run from April 17th through April 25th and includes a performance at Stumpfest. See all confirmed dates below.
BLACK MARE w/ Glaare:
4/17/2018 Moroccan Lounge – Los Angeles, CA
4/18/2018 DNA – San Francisco, CA
4/19/2018 Press Club – Sacramento, CA
4/20/2018 Stumpfest – Portland, OR * No Glaare
4/23/2018 Crepe Place – Santa Cruz, CA
4/25/2018 Trichromatic Gallery – Modesto, CA
http://www.theblackmare.com
http://www.facebook.com/Black-Mare
http://www.facebook.com/offretband/
http://darkops.site
http://darkoperative.bandcamp.com
http://www.facebook.com/darkoperativemusic