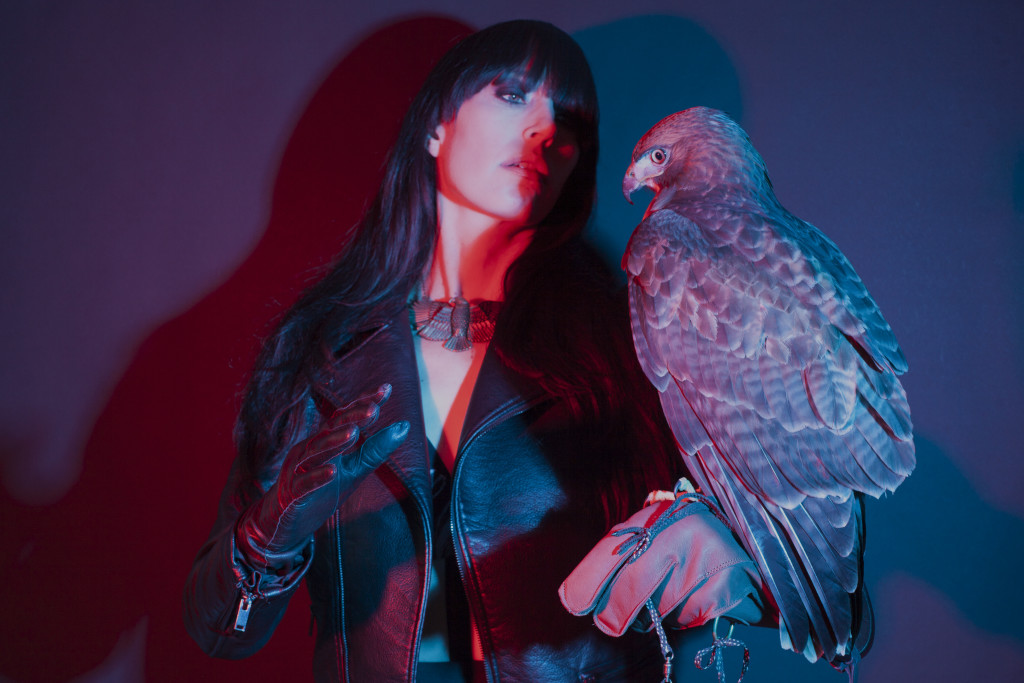 Amidst a backdrop of political strife wherein such fundamental principles as the health, safety, and common decency toward women continue to erode more with each executive order and Twitter fit, the spirit of BLACK MARE stands unbridled under the singular vision and limitless purview of its driving force, one Sera Timms.
Death Magick Mother is the second proper full length album from Los Angeles, California's BLACK MARE. Seven songs in length, this documentation captures Timms amidst a dynamic cohesion and confluence of inspiration unlike any prior. Whereas previous output operated under a founding principle of rhythmic repetition and atmospheric simplicity toward trace-like escapism, Death Magick Mother is Timms stepping right in front of the lens for a closeup. Mixed by Andrew Clinco of Drab Majesty and mastered by Dan Randall at Mammoth Sound Mastering, bolder arrangements lend themselves toward soaring, dynamic vocal melodies and nuanced harmonization to highly-satisfying effect. Spot-on performances and command of all instrumentation across the spectrum further propels the sense of arrival in mastery over her chosen craft. In many ways, this album is an awakening for both its creator and listeners alike.
Death Magick Mother will see release digitally via Magic Bullet on September 15th with LPs to follow. Preorders are currently available at THIS LOCATION.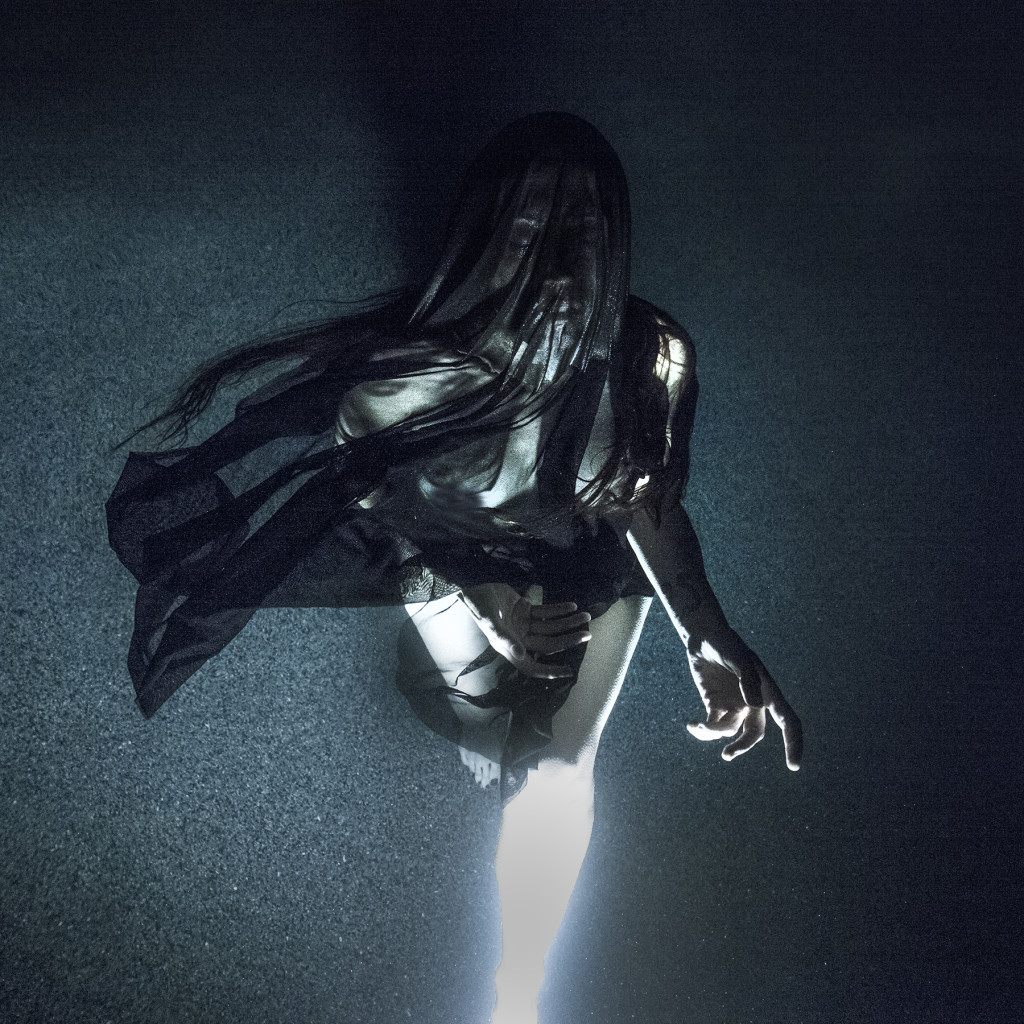 Death Magick Mother Track Listing:
Ingress to Form
2. Femme Couverte
3. Death By Desire
4. Coral Vaults
5. Babylon's Fold
6. Kala
7. Inverted Tower
Live appearances are robust in conjunction with the album's release and range from a midnight ceremony in celebration of a total eclipse with France's Celeste, a women's mass replete with a bloodletting ritual, and even a traditional tour of the western United States in direct support of Junius.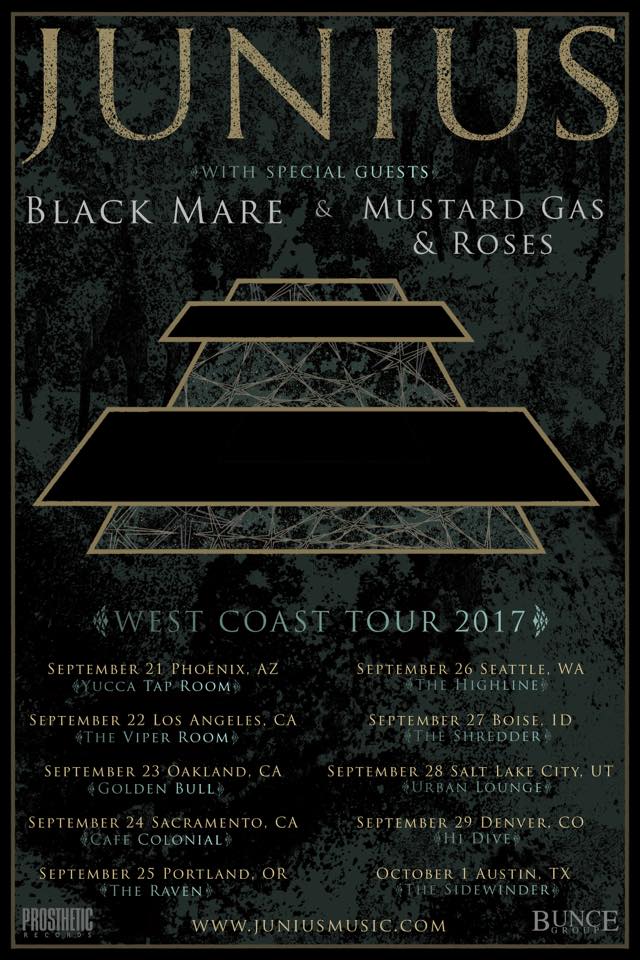 BLACK MARE:
8/13/2017 Women's Mass: A Benefit for The Satanic Temple @ Union – Los Angeles, CA w/ Night Club [info]
8/21/2017 The Federal Underground – Long Beach, CA w/ Celeste, Destroy Judas, Hexa
w/ Junius, Mustard Gas & Roses:
9/21/2017 Yucca Tap Room – Phoenix, AZ
9/22/2017 The Viper Room – West Hollywood, CA w/ Hours
9/23/2017 The Golden Bull – Oakland, CA w/ Daxma
9/24/2017 Cafe Colonial – Sacramento, CA
9/25/2017 Tonic Lounge – Portland, OR w/ Wovoka, Drainage
9/26/2017 Highline Bar – Seattle, WA w/ They Rise We Die
9/27/2017 The Shredder – Boise, ID
9/28/2017 Urban Lounge – Salt Lake City, UT
9/29/2017 Hi-Dive Denver – Denver, CO w/ Ghosts Of Glaciers
10/01/2017 The Sidewinder – Austin, TX
BLACK MARE is the solo project of Sera Timms, vocalist and bassist for Ides Of Gemini and of the now-disbanded Black Math Horseman. With a focus on rhythmic repetition and atmospheric simplicity, BLACK MARE steps outside the collaborative dynamic to reveal a creative process that is all Sera's own. Her songs traverse hidden realms, fragments of dreams, submerged memories, and mythical imagery. Where Black Math Horseman and Ides Of Gemini demand volume and collusion, BLACK MARE requires quiet contemplation. If Black Math Horseman and Ides Of Gemini seek to summon the deafening roar of inevitability, BLACK MARE delivers its verdicts on cresting waves and solemn whispers. And yet each operates, in its own way, within the darkened spheres of oceanic hypnosis.
http://www.theblackmare.com
http://www.facebook.com/Black-Mare
http://www.magicbulletrecords.com
http://www.facebook.com/magicbulletrecords
http://www.twitter.com/magicbulletrecs