Later this week, Los Angeles, California's BLACK MARE will unleash the consuming bounty of Death Magick Mother. Seven songs in length, this documentation captures driving force, Sera Timms, amidst a dynamic cohesion and confluence of inspiration unlike any prior. Whereas previous output operated under a founding principle of rhythmic repetition and atmospheric simplicity toward trace-like escapism, Death Magick Mother is Timms stepping right in front of the lens for a closeup.
In advance of the release of Death Magick Mother, today Cvlt Nation is hosting an exclusive premiere of "Ingress To Form." Issues Timms of the track, "This song started out with the idea to illustrate a raw life force energy coming into material form…I was thinking about Genesis in the bible, and the Big Bang and many other creation theories. Chaos organized into a human form seen through the eternal Mother's eye. Then there is harmony, and relationships form, and our bodies are like cauldrons carrying our raw life force around through these relationships which are like ingredients in the cauldron. Personally, this is about an experience of pure innocent love with someone that truly humbles you… to love someone so deeply and unconditionally that you allow your ego to be decimated over and over until all that remains in your body is love. "
Adds Cvlt Nation, "Death Magick Mother embodies the power of music to create, effect and destroy, and is a stunning sophomore release and a must have in your record collection. Listening to Timms' ethereal voice on 'Ingress To Form,' it's no surprise that BLACK MARE was invited to perform at the recent Women's Mass benefit hosted by The Satanic Temple – there is an electric atmosphere to her music that makes my hairs stand on end and my skin break out in goose bumps, as if she's harnessing the electromagnetic waves traversing the earth with her voice and directing them with purpose at our self-harming species."
Lose yourself in "Ingress To Form" at Cvlt Nation RIGHT HERE.
And if you missed it, hear "Femme Couverte," still streaming at BrooklynVegan, at THIS LOCATION.
Death Magick Mother will see release digitally via Magic Bullet on September 15th with LPs to follow. Preorders are currently available at THIS LOCATION.
Mixed by Andrew Clinco of Drab Majesty and mastered by Dan Randall at Mammoth Sound Mastering, on BLACK MARE's Death Magick Mother, bolder arrangements lend themselves toward soaring, dynamic vocal melodies, and nuanced harmonization to highly-satisfying effect. Spot-on performances and command of all instrumentation across the spectrum further propels the sense of arrival in mastery over her chosen craft. In many ways, this album is an awakening for both its creator and listeners alike.
Following a recent midnight ceremony in celebration of a total eclipse with France's Celeste and a women's mass replete with a bloodletting ritual, BLACK MARE will take on a traditional tour of the western United States in direct support of Junius. See confirmed dates below.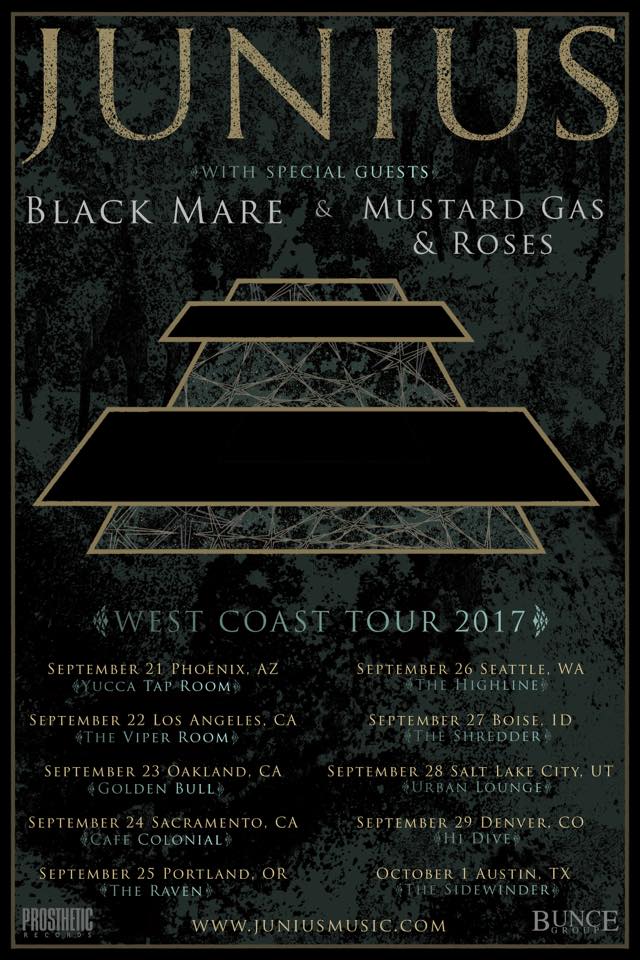 BLACK MARE w/ Junius, Mustard Gas & Roses:
9/21/2017 Yucca Tap Room – Phoenix, AZ
9/22/2017 The Viper Room – West Hollywood, CA w/ Hours
9/23/2017 The Golden Bull – Oakland, CA w/ Daxma
9/24/2017 Cafe Colonial – Sacramento, CA
9/25/2017 Tonic Lounge – Portland, OR w/ Wovoka, Drainage
9/26/2017 Highline Bar – Seattle, WA w/ They Rise We Die
9/27/2017 The Shredder – Boise, ID
9/28/2017 Urban Lounge – Salt Lake City, UT
9/29/2017 Hi-Dive Denver – Denver, CO w/ Ghosts Of Glaciers
10/01/2017 The Sidewinder – Austin, TX
BLACK MARE is the solo project of Sera Timms, vocalist and bassist for Ides Of Gemini and of the now-disbanded Black Math Horseman. With a focus on rhythmic repetition and atmospheric simplicity, BLACK MARE steps outside the collaborative dynamic to reveal a creative process that is all Sera's own. Her songs traverse hidden realms, fragments of dreams, submerged memories, and mythical imagery. Where Black Math Horseman and Ides Of Gemini demand volume and collusion, BLACK MARE requires quiet contemplation. If Black Math Horseman and Ides Of Gemini seek to summon the deafening roar of inevitability, BLACK MARE delivers its verdicts on cresting waves and solemn whispers. And yet each operates, in its own way, within the darkened spheres of oceanic hypnosis.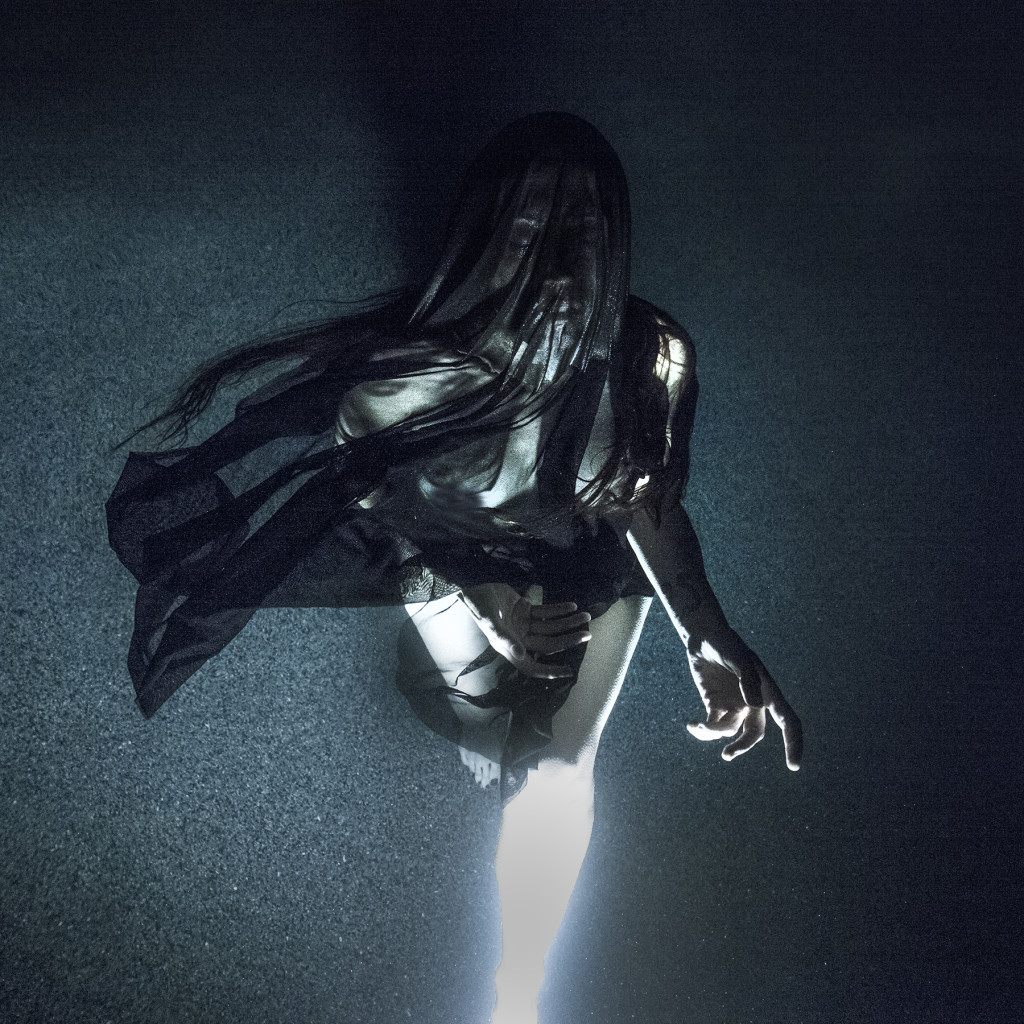 http://www.theblackmare.com
http://www.facebook.com/Black-Mare
http://www.magicbulletrecords.com
http://www.facebook.com/magicbulletrecords
http://www.twitter.com/magicbulletrecs