As BIONATOPS prepares for the release of their Voices debut through Nefarious Industries this Friday, Decibel Magazine is displaying the entire conceptual escapade to the masses ahead of schedule.
BIONATOPS creator/instrumentalist Joseph Spiller (ex-System Divide, Caricature, The Binary Code, Too Late The Hero) is joined by drummer Jeff Willet (ex-Black Crown Initiate) delivering boldly bizarre mutation of progressive, technical, and overall plainly odd metal on Voices.
Says Decibel with their advance stream of Voices, "If you've ever wondered what a high-speed collision between Revocation and The Dillinger Escape Plan plus any or all of Mike Patton's musical endeavors would sound like, look no further than BIONATOPS. The duo, signed to notoriously odd label Nefarious Industries, warp progressive and technical metal into something highly unique, telling the story of a schizophrenic southerner. Combining intense technical metal with unorthodox voices and a happy-go-lucky sense of humor, Voices exists in a unique territory that very few bands successfully operate in."
Stream BIONATOPS' intense and curious Voices early at Decibel Magazine RIGHT HERE.
Nefarious Industries will release Voices through all digital providers and a limited run of CDs this Friday, September 22nd; find preorders HERE.
Spiller offers, "Putting Voices together instrumentally was a ton of fun. Whatever happened was basically kept on the record, so when all of that was finished, it only felt right to have some really wacky vocals. I have always been a fan of anything Les Claypool, Mike Patton, or Frank Zappa. They always threw things in different directions but [for the most part] keep it profanity free and the hope is that maybe this stuff keeps that fun feel to music going. The record is basically about a fun-loving scamp that could be from any rural area who just happens to hear voices that may or may not be real. Rather than him going dark and demented, he just has fun with it and joins the party. After working on the upcoming album The Fiction We've Become for my other band Caricature, which is all fairly serious subject matter, this was the reminder to always indulge in the fun stuff as well and I hope the BIONATOPS record finds its place being just that for others: A brief escape from the seriousness of the world we live in and a journey into something wacky and fun. Plus, Jeff shredded the heck out of those drums, and I get a kick out of hearing how it all comes together."
Watch for more new videos from Voices, tour dates for BIONATOPS' upcoming East Coast fall tour with Spiller's other outfit, Caricature, and more to be issued shortly.
BIONATOPS' proper debut, Voices deploys an incredibly unique sound, with progressive and technical metal elements merging with spastic alternative rock. While brutal and jagged elements of metal acts like Revocation, Psyopus, and The Dillinger Escape Plan flow heavily in the band's deep grooves, an undeniable influence of Primus as well as Tomahawk, Mr. Bungle, Faith No More, and all things Mike Patton can be heard in every movement of Voices. With eleven intense and diverse tracks recorded, mixed, and mastered by Joseph Spiller, who also handled all art and video work for the record, Voices is a G-rated, family friendly album about a lovable schizophrenic southerner that tells tales of his life that may or may not be true while interacting with other voices in his head that might not even be in his head. Spiller, who records all guitars, bass, vocals, and other instrumentation, worked on BIONATOPS' Voices while simultaneously writing the new album for his other band, Caricature, which took five years to complete and will also see release this year.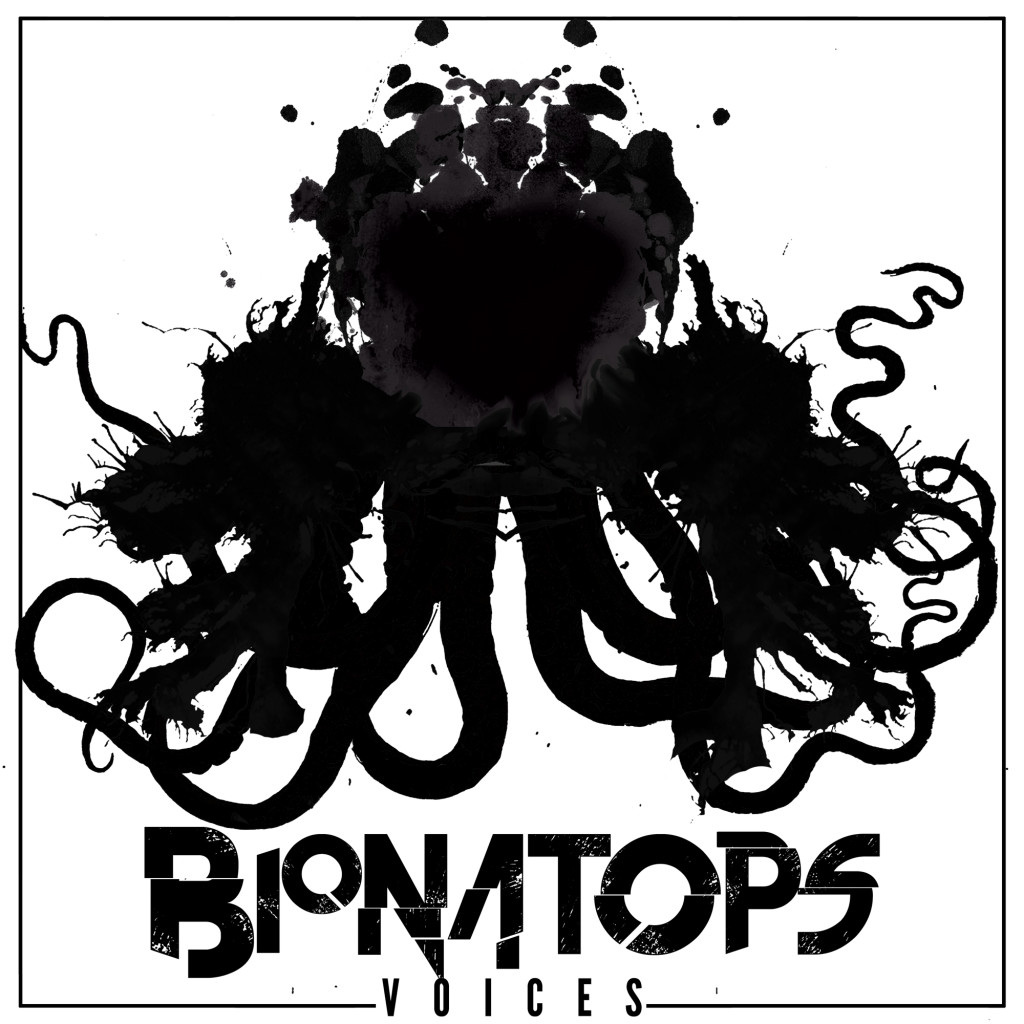 https://www.facebook.com/Bionatops
http://bionatops.bandcamp.com
http://nefariousindustries.com
http://www.facebook.com/NefariousIndustries
http://www.twitter.com/NefariousInd