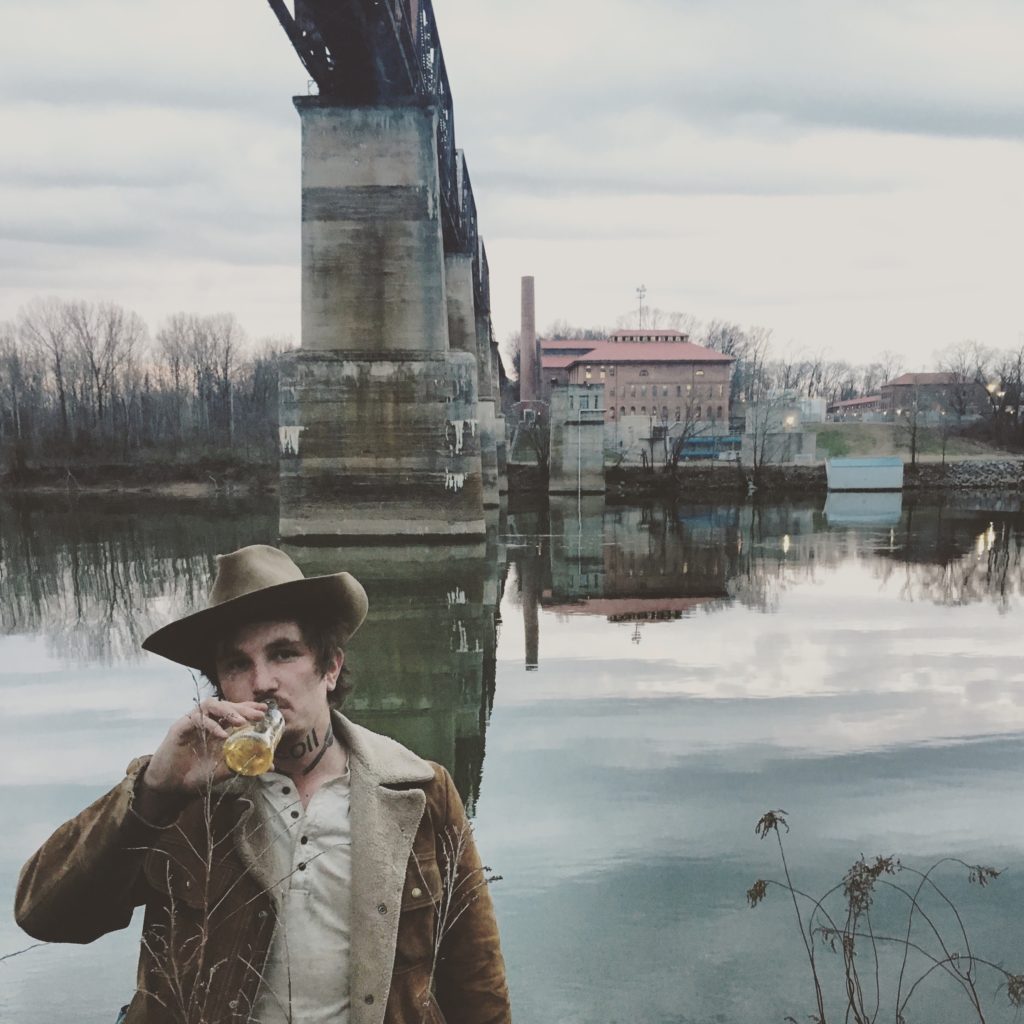 [photo by Austin Wilson]
BENJAMIN TOD – founding vocalist/guitarist of iconic dark country outfit, The Lost Dog Street Band – will release his latest solo LP through his allies at Anti-Corporate Music. The new record, titled A Heart Of Gold Is Hard To Find, is the outspoken artist's second full-length solo album, and will see release on November 22nd, just six months after Lost Dog Street Band's acclaimed Weight Of A Trigger, which hit the Billboard Bluegrass charts for weeks following its release in March. Along with the A Heart Of Gold Is Hard To Find cover art and track listing, a new video for "We Ain't Even Kin" has been issued by the band's friends at GemsOnVHS.
With ten bold, personal, heart-wrenching tracks of dark country/Americana, BENJAMIN TOD's A Heart Of Gold Is Hard To Find was recorded, mixed, and mastered by Dan Emery at Black Matter Mastering/Anti-Corp label headquarters, the album completed with photos by Bradley Methe, Tim Duggan, and Matt Heckler, the layout and design by Cud Eastbound.
While not a direct album/studio single, a video for A Heart Of Gold Is Hard To Find's "We Ain't Even Kin" has been issued. An intimate recording filmed live on BENJAMIN TOD's grandfather's front porch on a summer afternoon, the visual delivery of the song puts the entire new solo LP into context in both sound and perception.
See BENJAMIN TOD's "We Ain't Even Kin" video at THIS LOCATION.
BENJAMIN TOD's A Heart Of Gold Is Hard To Find will see release on November 22nd on CD, LP, and digital through Anti-Corporate Music. Watch for label preorders to post in the weeks ahead.
BENJAMIN TOD humbly offers of A Heart Of Gold Is Hard To Find, "This album was recorded with a 1956 guild F-20 and my fading vocal chords in the spring of 2019 with my good friend and business partner Dan Emery from Black Matter Mastering in Nashville. This is the first album I have ever recorded completely sober dating back to my first when I was fourteen years old. Every song on this album is for someone. Obviously, a couple are for my wife Ashley. The rest go to some family, some friends and some people I no longer speak with. I have written thousands of songs in my lifetime and a good portion of them are either dedicated to someone or had someone heavy on my heart in the process. Some of these songs I wrote weeks before I recorded this album and some of them, I wrote a decade ago.
I thought it was important to release an album unique to me and universal at the same time. We all have dialogues with people in our lives the way these songs unravel. yet, these are my personal imaginary conversations. It was very cathartic recording this album and I hope it inspires you to say the things you've always wanted to say to the people you love. The truth will set you free.
This album is dedicated to the living. This is all we have. Cherish it and sacrifice everything to become the person you wish to be. No matter who you blame, you are the only person you have to live with. Fight like hell for freedom."
Watch for new audio premieres, videos, tour dates, and more on A Heart Of Gold Is Hard To Find to be issued in the weeks ahead.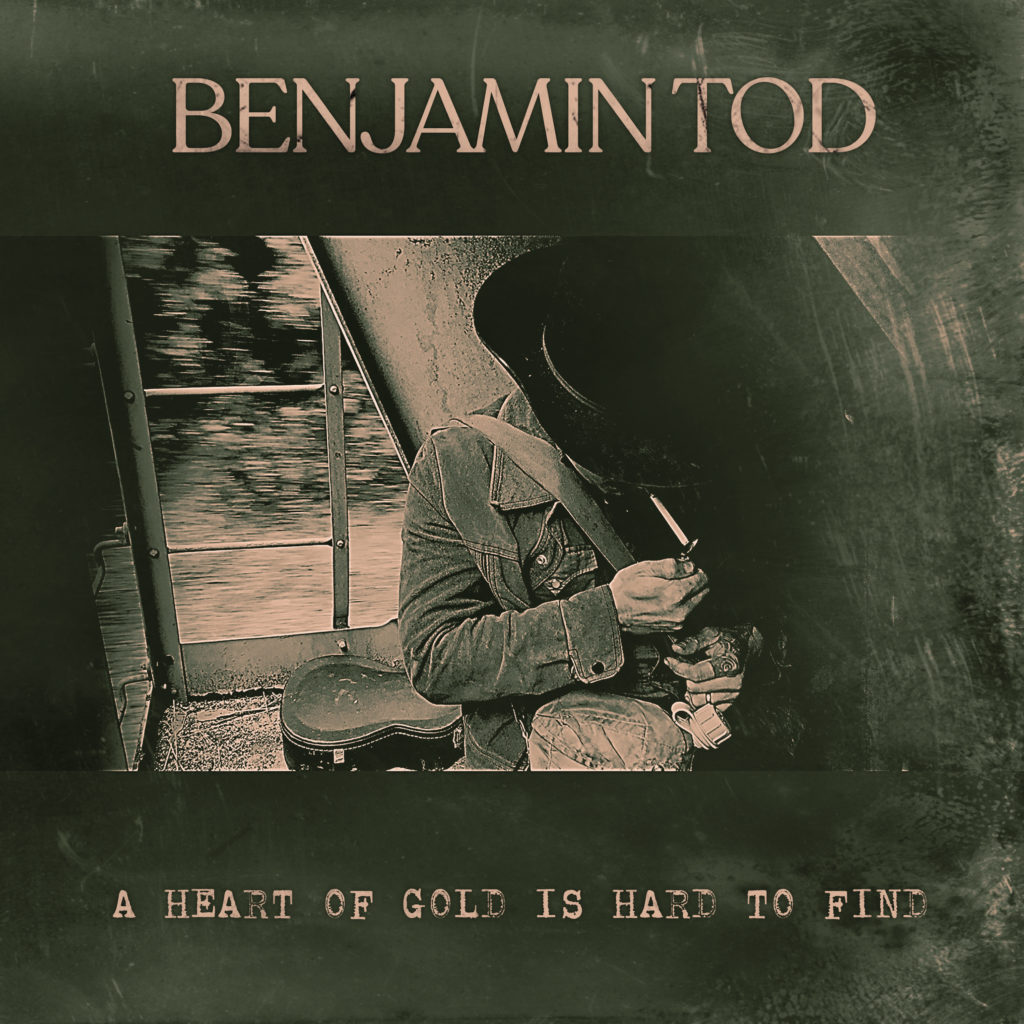 A Heart Of Gold Is Hard To Find Track Listing:
1. Sorry For The Things
2. We Ain't Even Kin
3. Long Gone
4. Glory Bound
5. O'dea
6. Widow Queen
7. Cannon Fodder
8. Saguaro's Flower
9. Any More Than I Can Carry
10. A Heart Of Gold Is Hard To Find
There are few people who can say they've lived as much in one lifetime as songwriter BENJAMIN TOD. His music is an honest account and true testament to a life lived in grit, adversity, and rebellion.
Born and raised in Sumner County, Tennessee, BENJAMIN TOD began his musical career at an early age. It started while performing on the streets of lower Broadway in Nashville at the age of thirteen, under the guidance of infamous Music City busker "Mandolin" Mike Slusser. After being expelled from school for the third time at age fourteen, he never went back and regularly found himself in and out of juvenile detention. He quickly became heavily involved in the Nashville punk scene, playing bass in a gutter punk band, Capital Murder at the age of fifteen.
Over the next two years BENJAMIN TOD squatted with local homebums and transient train riders who taught him the rules of the streets and the unspoken laws of the road. The lessons he learned, he learned the hard way, using drugs and drinking hard all before most kids finish school.
At seventeen he hopped a train out of Nashville with then girlfriend Ashley Mae and continued playing folk and country music between the train yards and truck stops just to keep a full belly. In merely a year-and-a-half he had been to jail in four states, had traveled coast-to-coast on freight trains, earned money every way imaginable, and had fallen in love with the road, the needle, and the bottle.
At nineteen, BENJAMIN TOD joined Barefoot Surrender, a folk/punk act that ended in a bar fight and hotel brawl less than a year after its inception. Not missing a beat, he began Lost Dog Street Band with his wife, Ashley Mae, and their yellow lab, Daisy.
While on the road with LDSB, he met two souls who would go on to shape the course of his life. Shannon Jae and Nicholas Ridout. Together, the two couples formed street-quartet Spit Shine, writing and singing haunting songs about addiction, heartbreak, and death. In the spring of 2013, Nicholas, Benjamin's best friend and road dog, took his own life. Molded by the pain of the following months and years, Benjamin has worked ceaselessly to carry the torch that Nicholas left. Song after song. Show after show
From the ashes of these years came BENJAMIN TOD's powerful debut solo album, I Will Rise. A raw and emotional portrait of the singer's battle with addiction, relationships, and will to live, the pain of each track coalesces into the title mantra, "I Will Rise." This album is perhaps his most mature work to date. Beyond simply steeping in the darkness, he proves to the listener that though he has truly been to hell and back, there is still a reason to push forward.
His upcoming solo album, A Heart Of Gold Is Hard To Find is another work that wouldn't be out of place alongside the collections of the great American songwriters that inspired his sound in the first place. With a mix of new original songs, all of which feature his trademark lonesome sound, he manages to keep things from stagnating by including unexpected new arrangements of familiar Lost Dog Street Band songs. With the release of this album and albums like I Will Rise," and his countless other projects, BENJAMIN TOD has proven himself to be more than just another troubadour, tramp, or outlaw. He is one of the great American songwriters of our time.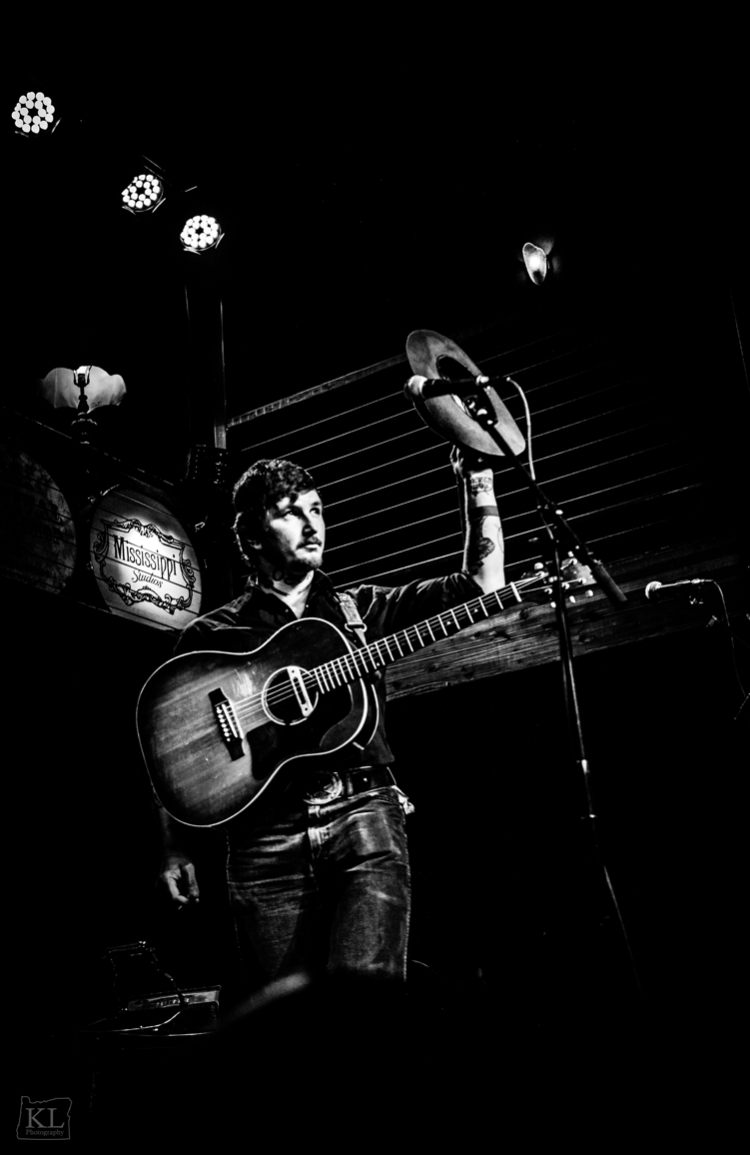 [photo by Kris Lucas]
http://www.benjamintodmusic.com
https://www.instagram.com/benjamintodmusic
https://www.facebook.com/benjamintodmusic
http://anticorporatemusic.com
http://facebook.com/anticorpmusic