Out now on Get This Right Records is the bellowing split EP between Pennsylvania-based BENCHPRESS and Puerto Rico's MARTYR'S TONGUE, with each act filling a side of this brutal 7″ platter with two new tracks.
With the malevolence of this persuasive joint effort now out on the streets for public devouring, No Clean Singing is now streaming the entire split, stating the BENCHPRESS tracks on the A-side "'inflict the punishment with thick, rebar-strength riffs delivered in both flashing jabs and brutal hammer blows, with squalling feedback leading to thunderous breakdowns. And you can feel the vocalist's jugular veins coming apart violently as he vents his venom. Merciless and heavy-grooved, these tracks will make your bad moods murderous." The write-up continues with the B-side tracks, stating how MARTYR'S TONGUE "take their lead from metal/hardcore outfits like Ringworm and Integrity, but have upped the ante with black electronic noise, blast-beat flurries, and a sound that's completely caked with grit and grime," continuing, "For people who like their hardcore heavy as hell and stinking of sulphur, you need Martyr's Tongue on your radar screen."
With no further ado, endure your beating via No Clean Singing RIGHT HERE.
Orders for the split — available on several colors of vinyl, each including a download code — can be placed at the Get This Right merch store HERE.
BENCHPRESS has confirmed a record release show in Lansdale, Pennsylvania joining Dysphoria, CDC, Frost Giant and others, taking place next Friday, May 23rd. Both bands will announce new live attacks in the coming weeks in support of the split and beyond. Stay frosty.
BENCHPRESS Live:
5/23/2014 3Rd & Walnut Bar – Lansdale, PA w/ Dysphoria, CDC, Frost Giant [info]
Lewistown, Pennsylvania's BENCHPRESS formed in 2011, and with two EPs and a prior split under their belt, the quintet's future appears to be nothing but promising. The band's venomous surge of hardcore in the realm of veterans Cold As Life and Merauder and on par with modern acts Suburban Scum, Empire of Rats and Harm's Way, is displayed through two tracks on side A of this new split, "Penance" and "Pissed Away," recorded, produced and mastered by Carson Slovak at Atrium Audio in Lancaster, Pennsylvania. San Juan, Puerto Rico-based MARTYR'S TONGUE lays down a landslide of pandemonium as corrosive as it is pulverizing. With several demos, splits and EPs released since 2001, they brandish metallic mayhem born of the dark lords of Cleveland, Ringworm and Integrity, contemporized with more harsh noise, grime and electronic elements, putting them in the race with Rot In Hell, Full of Hell, Blind To Faith and the like. Their two anthems, "Deconstructive Process" and "Unholy Communion," were mastered by Axel in San Juan, mercilessly overthrowing the B-side of this split platter.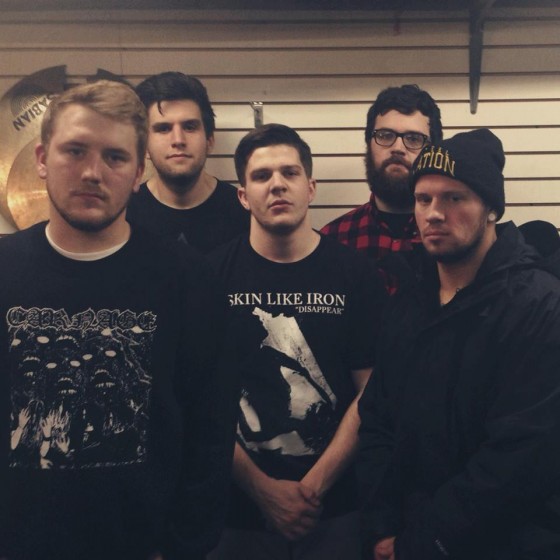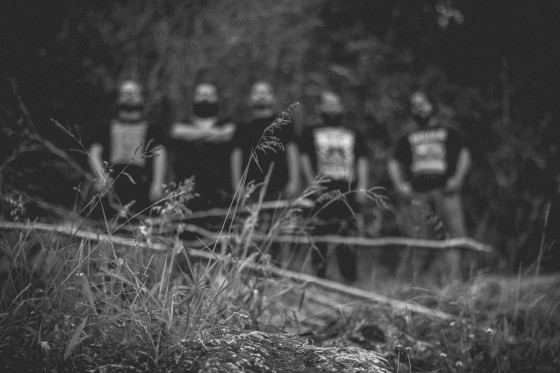 https://www.facebook.com/BENCHPRESSAD
https://www.facebook.com/martyrstongue
https://www.facebook.com/gtrrecords
http://www.coldcutsmerch.com/gtrr