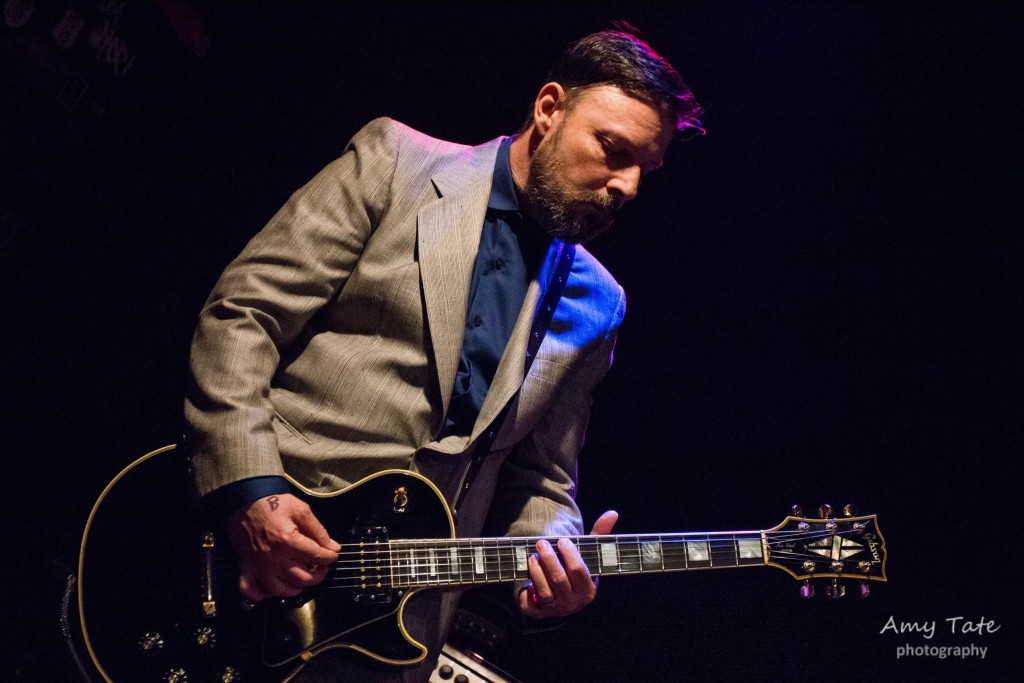 Austin, Texas-based BELLRINGER, founded by ex-Melvins/Clown Alley guitarist Mark Deutrom, has issued an official trailer for the band's impending Jettison LP, which his being finalized for August vinyl release through Rock Is Hell. The teaser features some of the creepier elements of the new album with a preview of the closing track, "Demon," with eerie visuals courtesy of Deutrom's wife Jennifer.
BELLRINGER is essentially the live conduit for the music of Deutrom – formerly of the Melvins (Prick/Stoner Witch/Stag/Honky-era), Clown Alley, and others. The outfit's new Jettison LP was fully written and produced by Deutrom, the album recorded in Austin earlier this year. The six expansive tracks on this new auditory trip traverse an immense volume of genre territory with nearly forty minutes of action, fusing elements of psychedelic and exploratory rock with bluesy and jazzy jam elements, all coalescing in the signature Mark D style. Outer-cosmos radioactive dust cloud soundscapes go head-to-head with lush, organic, earthling grooves, while a quirky edge stimulates hallucinations of animated characters colonizing psychedelic parallel existences. BELLRINGER currently also embodies the contributions of musicians James Flores, Aaron Lack, Monique Ortiz, and Brian Ramirez.
See BELLRINGER's trailer for the Jettison LP RIGHT HERE.
While the final offset/hand-screened artwork is completed, Jettison has been slightly delayed, the album now due on August 26th. The album will see release on limited edition LP and digital platforms through Rock Is Hell, the label also responsible for releasing several of Deutrom's prior solo outings, as well as titles from Jennifer Deutrom, Burmese, Bulbul, Shit & Shine.
Stand by for the cover art, audio samples, a video trailer, an official video, preorders, and more as the LP nears release in the coming weeks.
BELLRINGER Live:
7/22/2016 Andy's Bar – Denton, TX
8/19/2016 Curtain Club – Dallas, TX
9/03/2016 Bang Bang Bar – San Antonio, TX
http://www.facebook.com/BellringerTX
http://markdeutrom.com
http://markdeutrom.bandcamp.com
http://soundcloud.com/mark-deutrom
http://rockishell.bigcartel.com