Delivering an entrancing and diverse blend of rock as expansive as their central Texas surroundings, brand new act, BELLRINGER, has completed their debut album, and confirmed the first of a wealth of live performances to follow in the coming months.
Comprised of guitarist/vocalist Mark Deutrom (ex-Melvins, Clown Alley), drummer/vocalist Craig Nichols (Dumbell, Shesus, Guided By Voices, The Breeders), and bassist/vocalist Corey Cottrell, BELLRINGER infuses elements of classic and folk rock, avant punk and psychedelic head trips into an experimental, noxious, ultimately incredibly infectious brew of rock. From doom to spastic rock with heady atmospheric jams mixed in, the members of BELLRINGER are musical veterans who have been involved in nearly every style of guitar driven rock that can be named. The band's sound is both heavy and uncompromising while being mature and experienced, their set including shorter frantic songs, epic dialed in doomy songs, and dynamic blues-based numbers.
BELLRINGER will release their debut recordings in the months ahead, with a label destination, album details and more to be released shortly. The band will also be performing live in the coming weeks and touring regularly following the release of their upcoming record. Their first official live gig having just taken place in Austin this past Friday night, the band will hit their the town again this Friday, October 31st, at a Halloween Night Masters Of Doom lineup at Red 7, including headliners, Orchid.
BELLRINGER Live:
10/31/2014 Red 7 – Austin, TX w/ Orchid, Scorpion Child, The Well [info]
Stand by for further intel on all things BELLRINGER through the remainder of the year and next.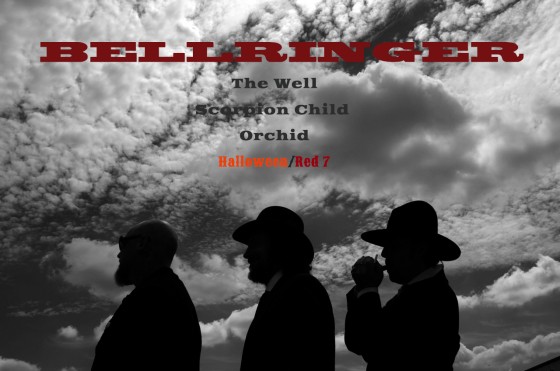 http://www.facebook.com/BellringerTX
http://www.earsplitcomopund.com